Description
This pen has been lovingly used.  It does not come with box or papers. This pen has a 14k Broad nib. 
Please note that this is a Prototype (#0000). The pen is a working prototype, but Aurora will NOT service this pen. In fact, if you send it to them, they have been known to keep them and not send them back as they were "not supposed to be released into the market ". I do have contacts that can repair it if an issue should arrive, but just note this if you decide you would like it.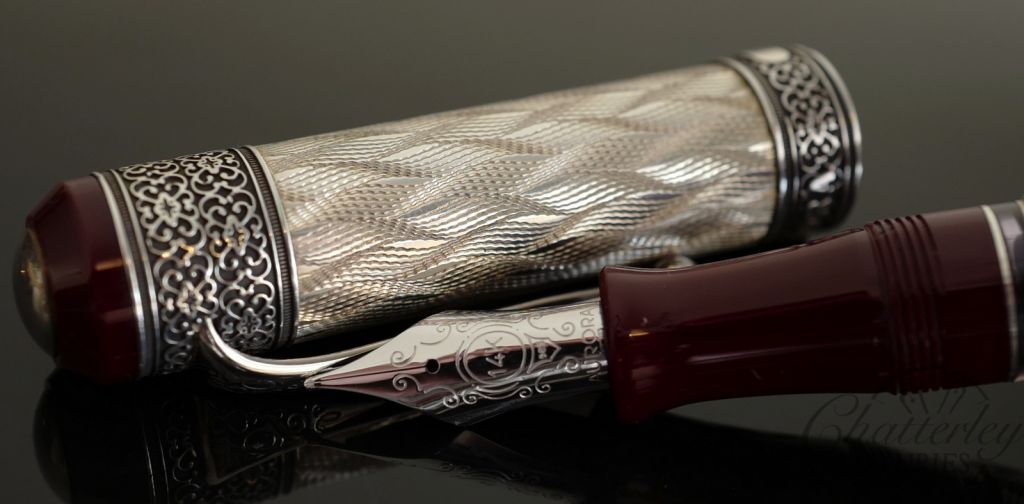 This is the Limited Edition 80th Anniversary Fountain Pen. This is one of the nicest Auroras ever made, and my personal favorite.
It has a Sterling Silver Guilloche Overlay. The pen uses the in House Piston filler and in house nib and nib unit.