Chateau Kaeru EB01 Special Edition Fountain pen in Ebonite
Contact us for the Chatterley Loyalty Price
Introducing the Chateau Kaeru EB01 Special Edition Fountain pen in Ebonite. This simplistic and classic pens are made from Japanese Ebonite with a Flat top. They have a Frog roll stop/Clip which are symbolic of fertility and good fortune. The Frogs actually will work as a clip if you wanted it to, as they have a spring so the bottom legs can clip on if wanted.
Available in 4 ebonite colors colors-Red, Brown, Tan and Green. The nib is an 18k #5 nib and fill via Cartridge Converter.
The Brown Version has a Gold Frog and the other 3 have silver frogs.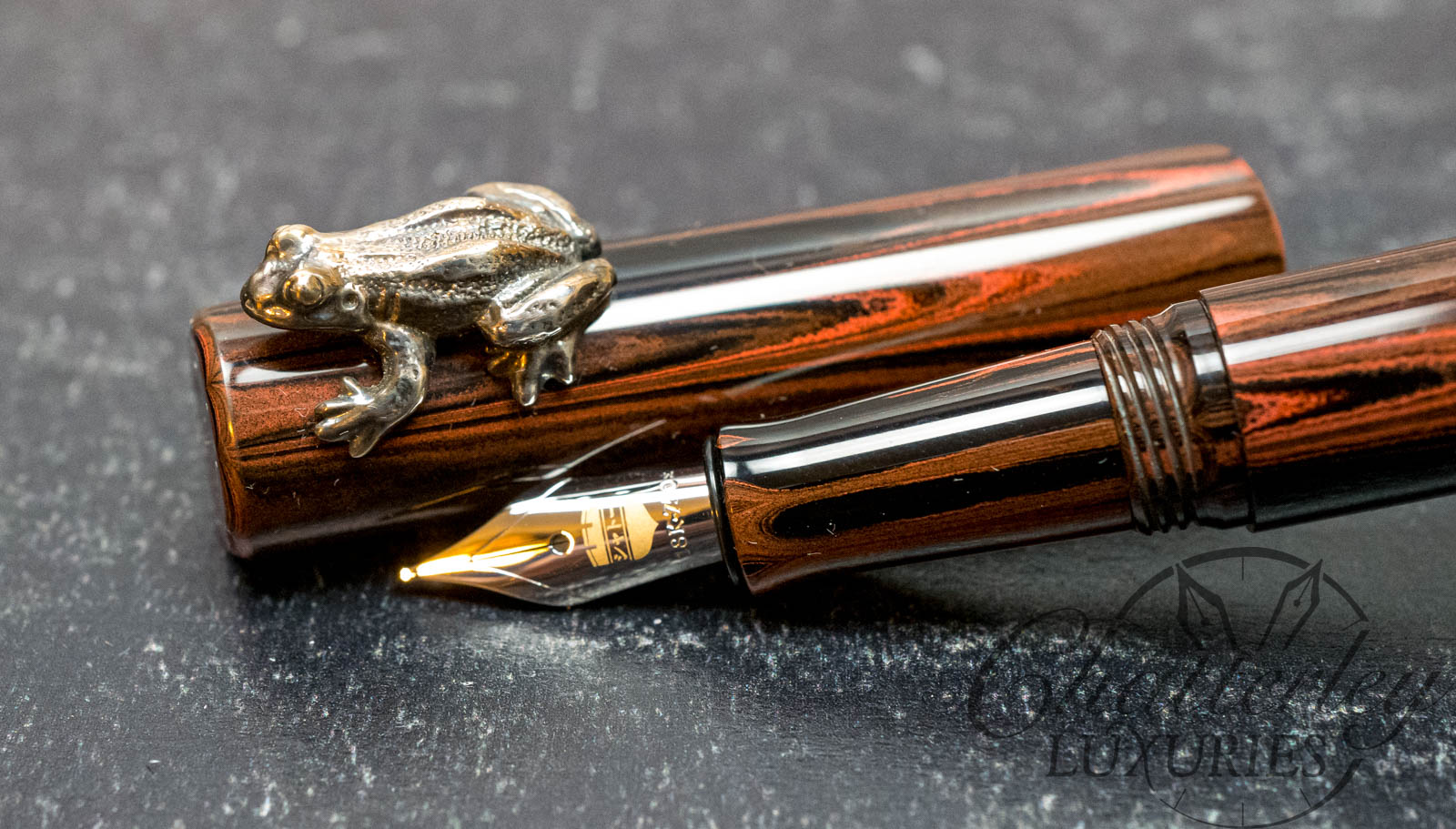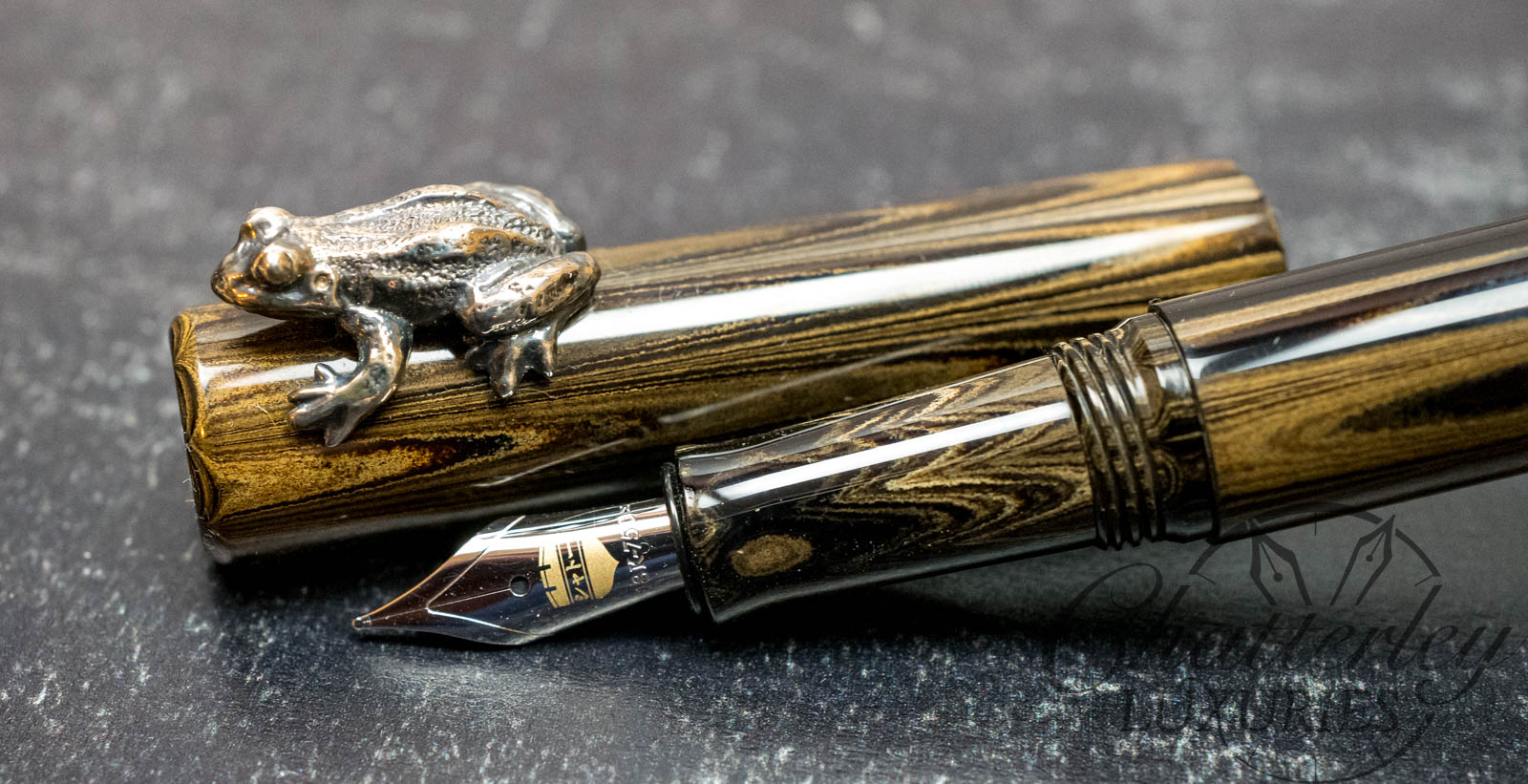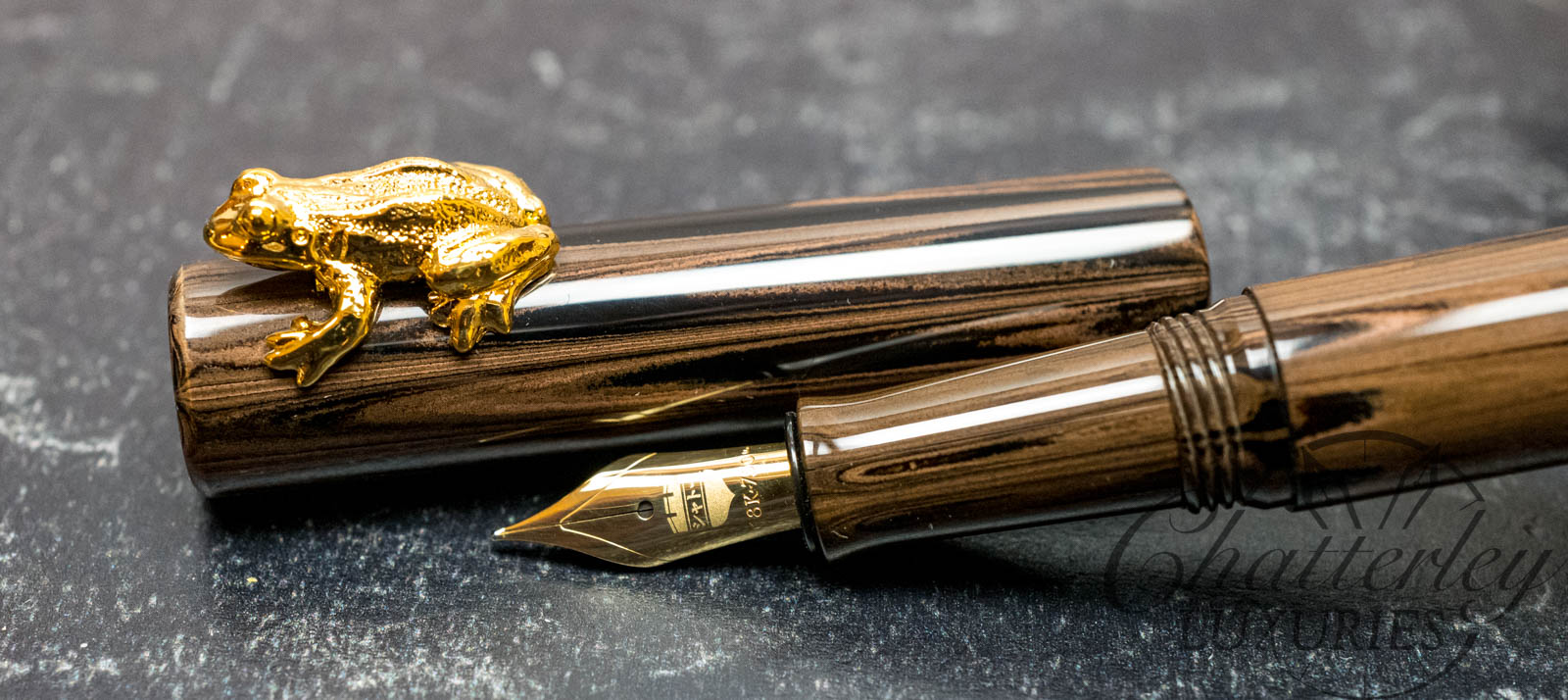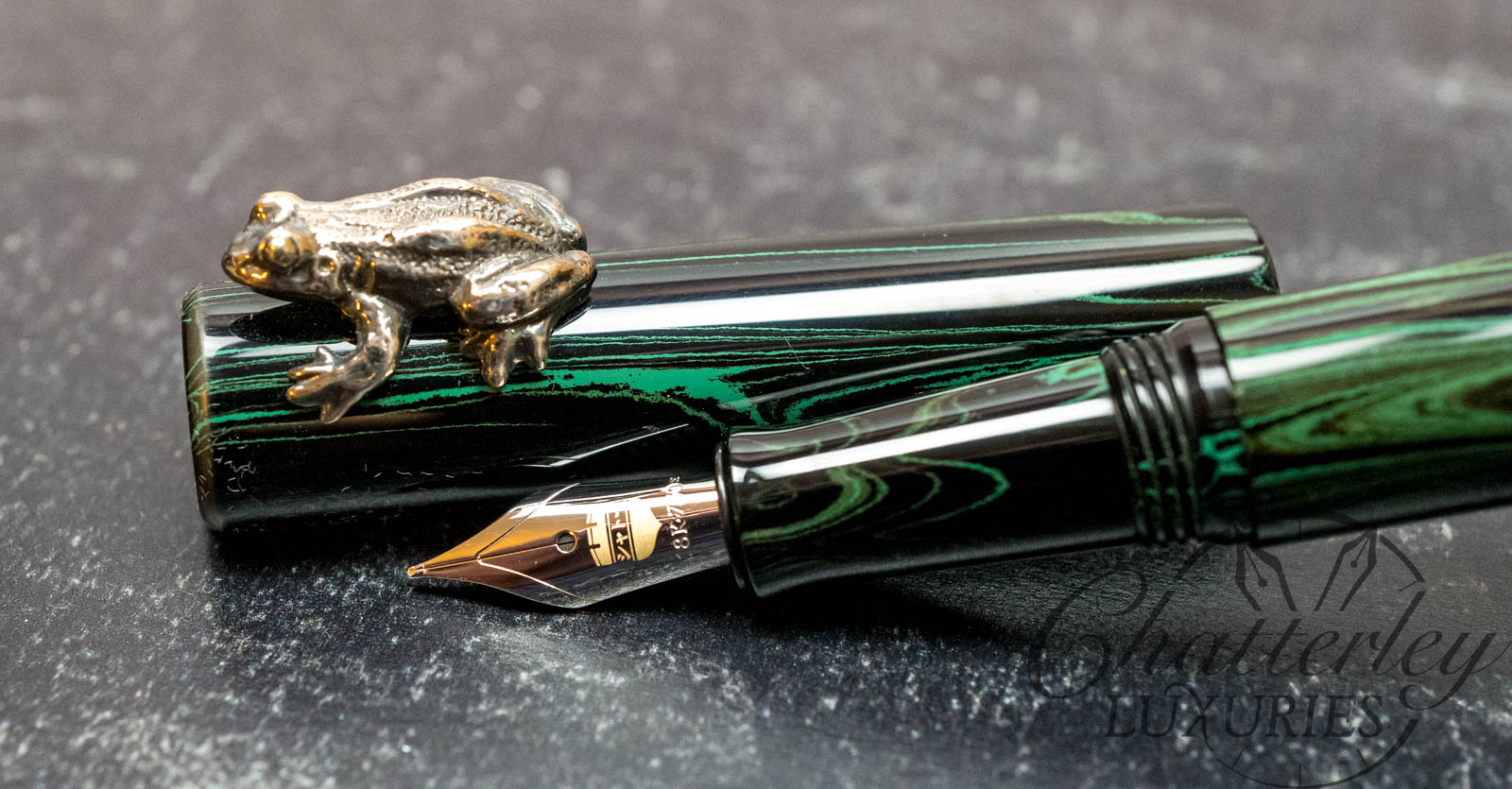 -Made in the Japan.
-hand turned body and cap in Japanese Ebonite
-18k Gold nib
-Cartridge Converter Filler
-Hand casted Roll Clip
Dimensions
Length with Cap on-150mm
Length from nib to end of body-131mm
Girth of body -13.5mm
Girth Section -10mm