Chateau Marquess UR01 Tame-nuri and Gold Leaf Fountain Pen
Contact us for the Chatterley Loyalty Price
Announcing the Marquess from Chateau… A special edition with Gold and Urushi.
These pens are truly amazing to hold and handle.
These pens start with a 100% hand turned ebonite body then we apply around 20 layers of Urushi and gold leaf. We start with Layers of black Urushi, then we apply gold leaf. We repeat these steps many times to get this very in depth and deep technique. Between the layers we give 3 days to a week of drying. The process for each pen takes a very long time. But the end result is amazing! Gold dust is also applied in the Urushi to give more depth where the gold leaf is not present.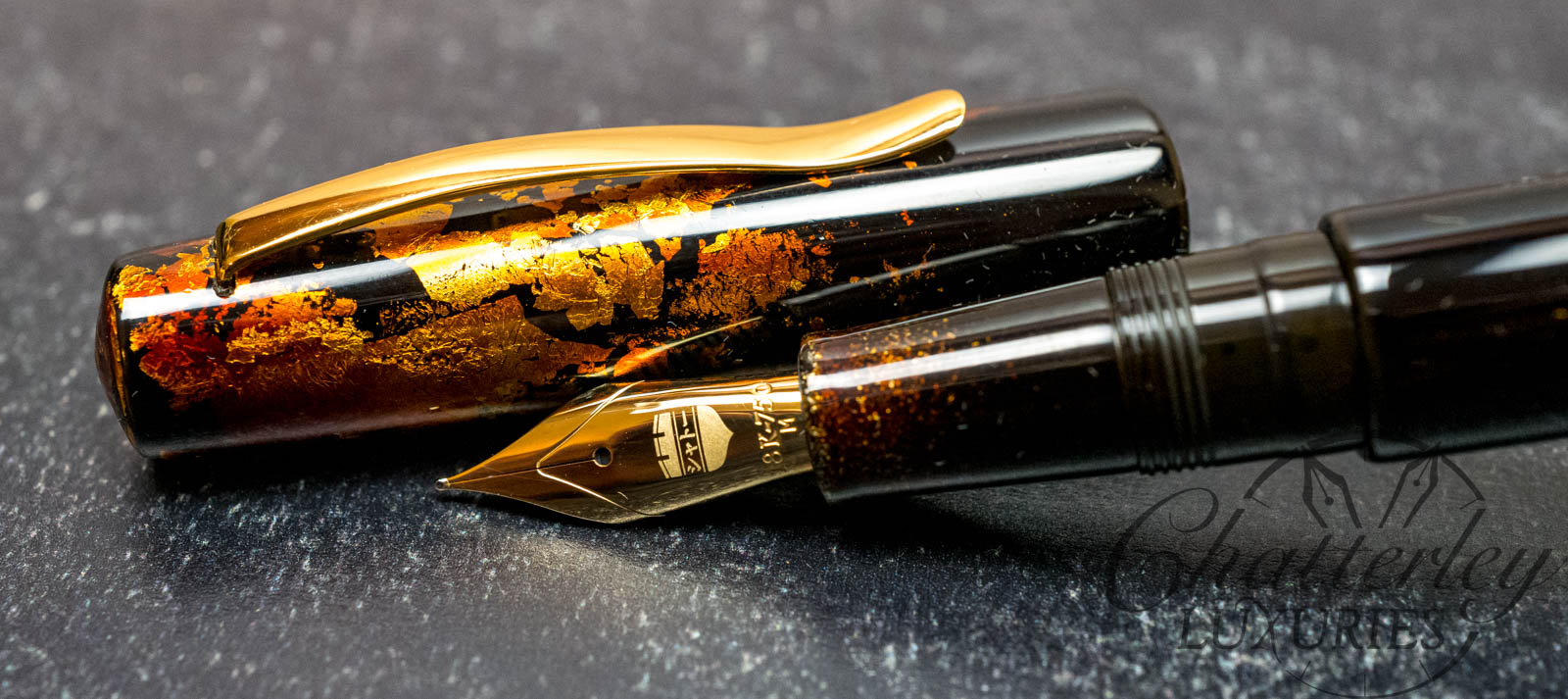 Tame-nuri and Gold Leaf
-24K Gold Leaf
-Genuine Japanese Urushi
-Made in the Japan
-Oversized hand turned body and cap
-Body and cap are rounded, have a flat top with a slight point
-Oversized #6 18k nib
-Cartridge Converter
-Gold Trim
Dimensions
Length with Cap on-150mm
Length from nib to end of body-135mm
Girth of body at largest part (middle)-14.5mm
Girth Section at middle part-11mm