Nakaya Naka-ai Writer Pen of the Year 2022 Orange Tiger Limited Edition Fountain Pen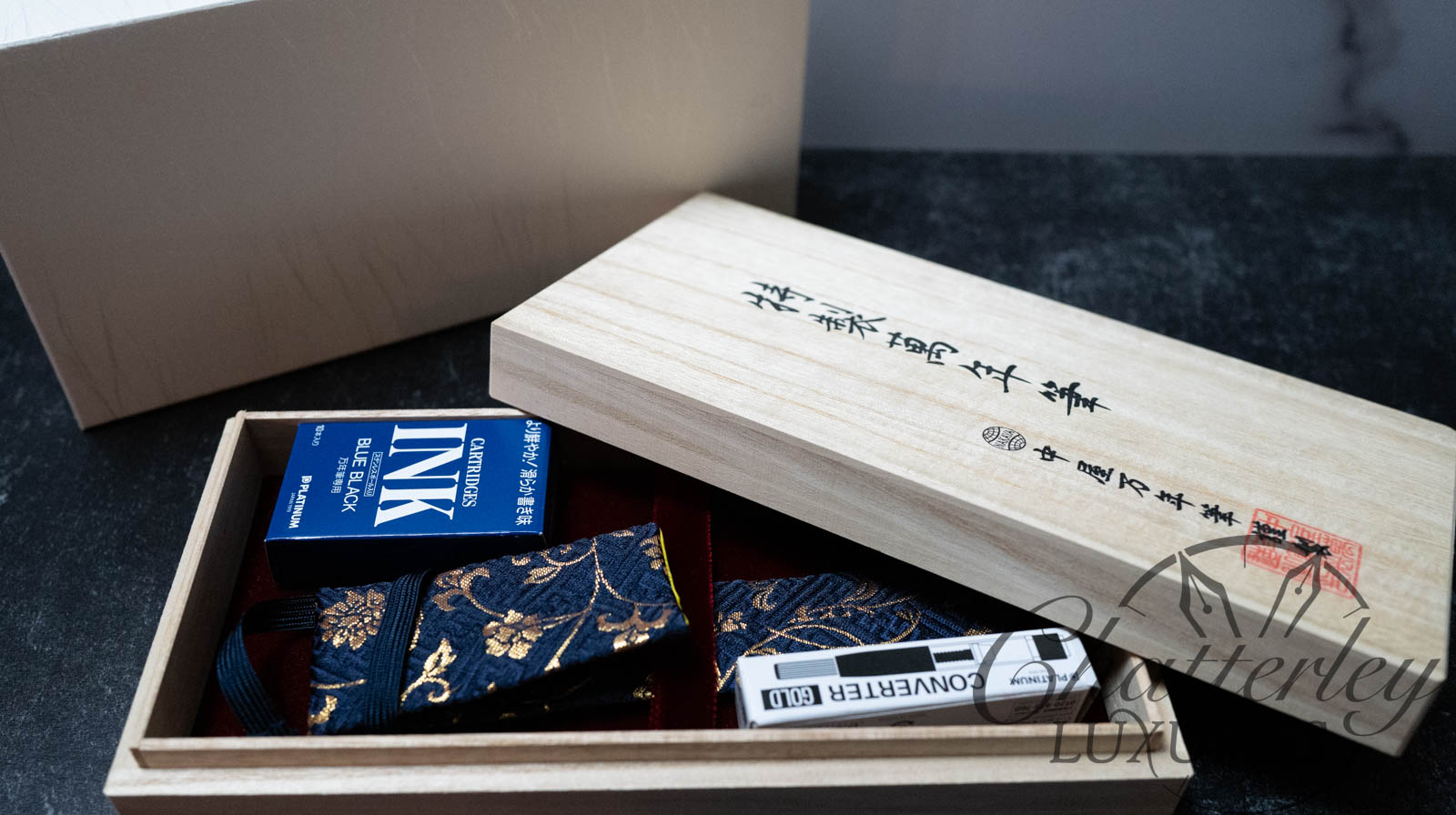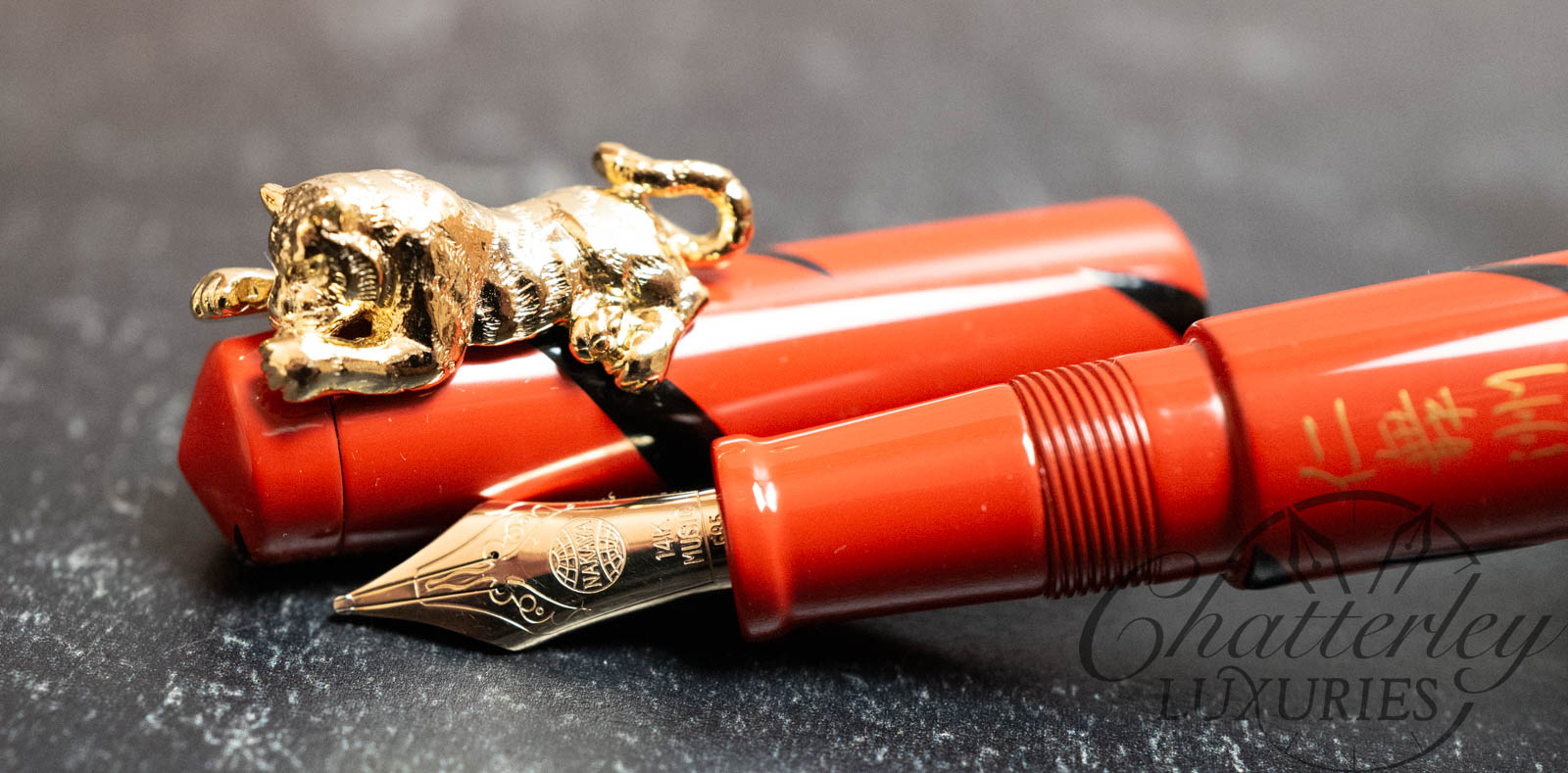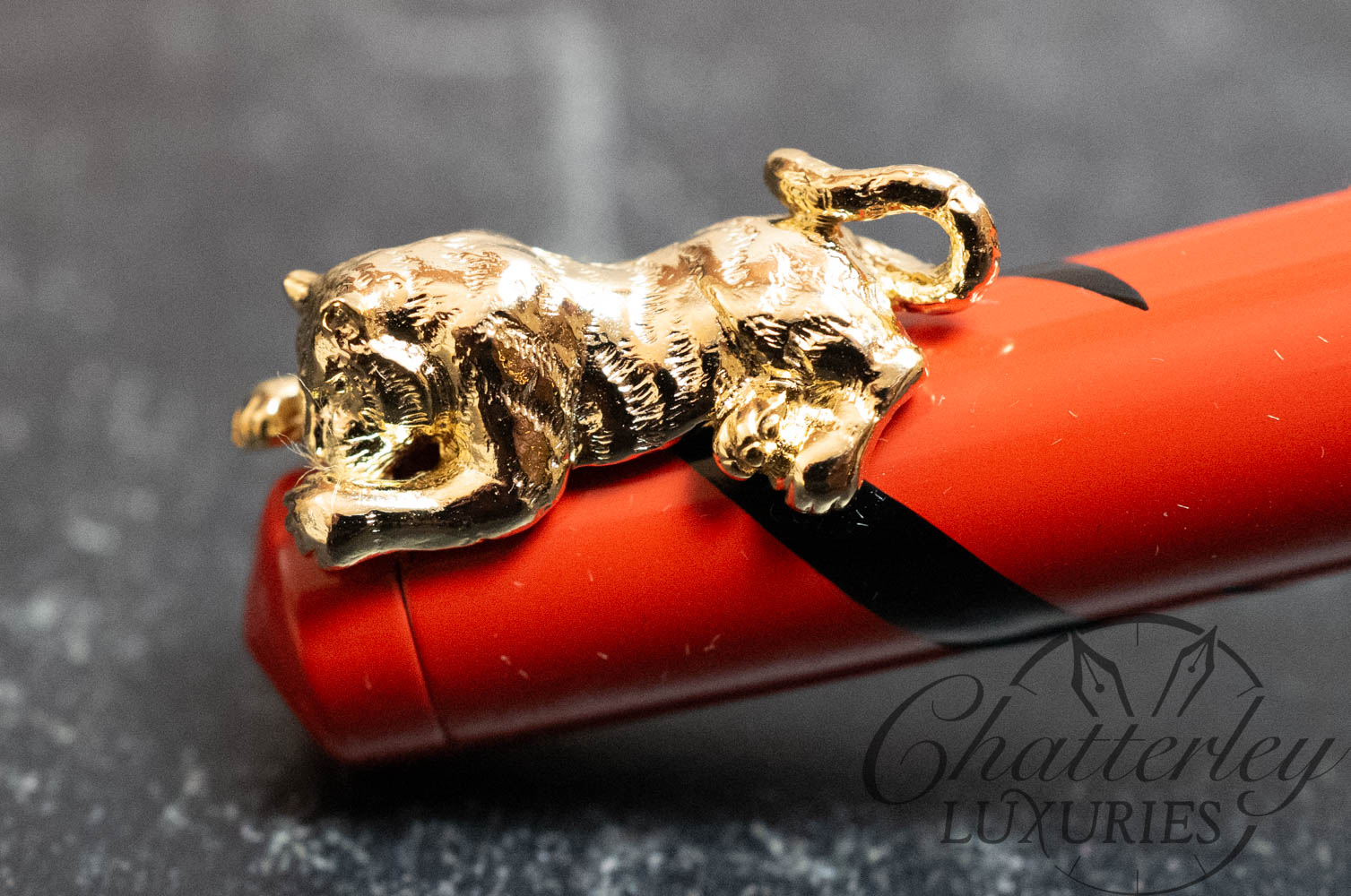 Celebrating both 2022 as the Year of the Tiger on the Asian calendar and also the 27th anniversary of the founding of Nibs.com, the 2022 Pen of the Year is being produced in 22 pieces in the Orange Tiger version and 5 pieces in the White Tiger version. Each pen is equipped with a special Tiger roll stopper, vermeil gold for the Orange Tiger and rhodium-plated sterling silver for the White Tiger. Nakaya 14k solid gold nibs provide a variety of tipping sizes – choose a broader nib for best results with our popular customizations such as Left Oblique, Cursive Italic, or Architects Point, or the Fine Soft for our famous Spencerian customization.
The stripes on the Orange Tiger have been realized using black Kuro-roio urushi and orange Araishu urushi finishes – the kanji symbol for "Tiger" is even hidden among the stripes! The extended kanji on the barrel of each pen reads, "Nibs.com Pen of the Year," followed by the limited edition number of the individual pen.
The Naka-ai is Nibs.com's exclusive Nakaya model, created by company founder John Mottishaw in collabration with legendary designer Shinichi Yoshida of Nakaya. Nakaya pens can fill using any standard fountain pen ink when fitted with the easy to use converter, provided by us free of charge with your purchase. The pen can also fill using convenient disposable Platinum brand ink cartridges.
Each Nakaya pen ships in a special paulownia softwood presentation box decorated with kanji-style script. A fabric pen kimono and starter pack of Platinum ink cartridges are included along with the converter.