AP Limited Editions Gabion Radon/Bamboo Urushi Fountain Pen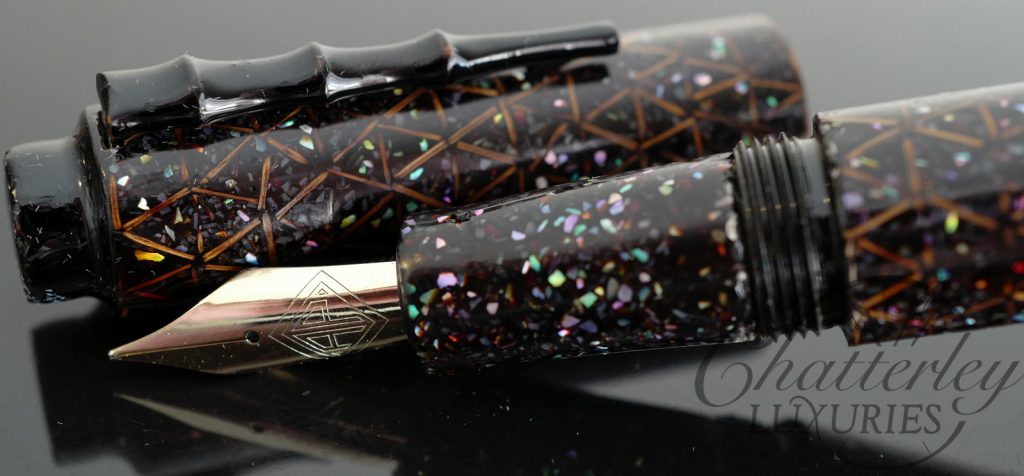 Japanese Maki-e Art dates back 1400 years and is a highly respected and rare form of art. There are but a few living Masters of this art form who continue to keep this tradition alive. A skilled Maki-e Shi (artist) has begun his learning at an early age and works as an apprentice to his master for many years before he may set out on his own.
Maki-e Art features Urushi lacquer (sap from the Urushi tree native to Japan), along with gold powder and other precious metals and powders painted and inlaid into the most exquisite designs that require great skill and precision. The many levels of Maki-e techniques found on our pens include Hira Maki-e, Togidashi Maki-e, Taka Maki-e, Shishiai Togidashi Maki-e and Bokashi Maki-e.
Urushi is the luxurious sap that is found in the Urushi tree, native to Japan. The Urushi Lacquer Art collection includes fountain pens and roller ball pens in different colors, textures and finishes of Japanese Urushi Lacquer.