Chateau Prototype Urushi Fountain Pen
This pen has been lovingly used.  It does not come with box or papers.  It is equipped with an 18kt Broad nib.
These pens are prototype pens made only for the use of deciding which techniques we will use for the next edition. Most of them are one offs and none of them will be done in these shapes. There are 2 sizes. Oversized and Full size. Both versions have a number 6 nib. To see the size comparison, check the very bottom of the page for a comparison to a Montblanc 149.
Each pen comes with an 18k Gold nib and they are Converter filled. Each pen is done with Urushi and most of them have other techniques, all of which take weeks to create.
Nanako Nuki (Seeds left on the Urushi until it dries, then removed)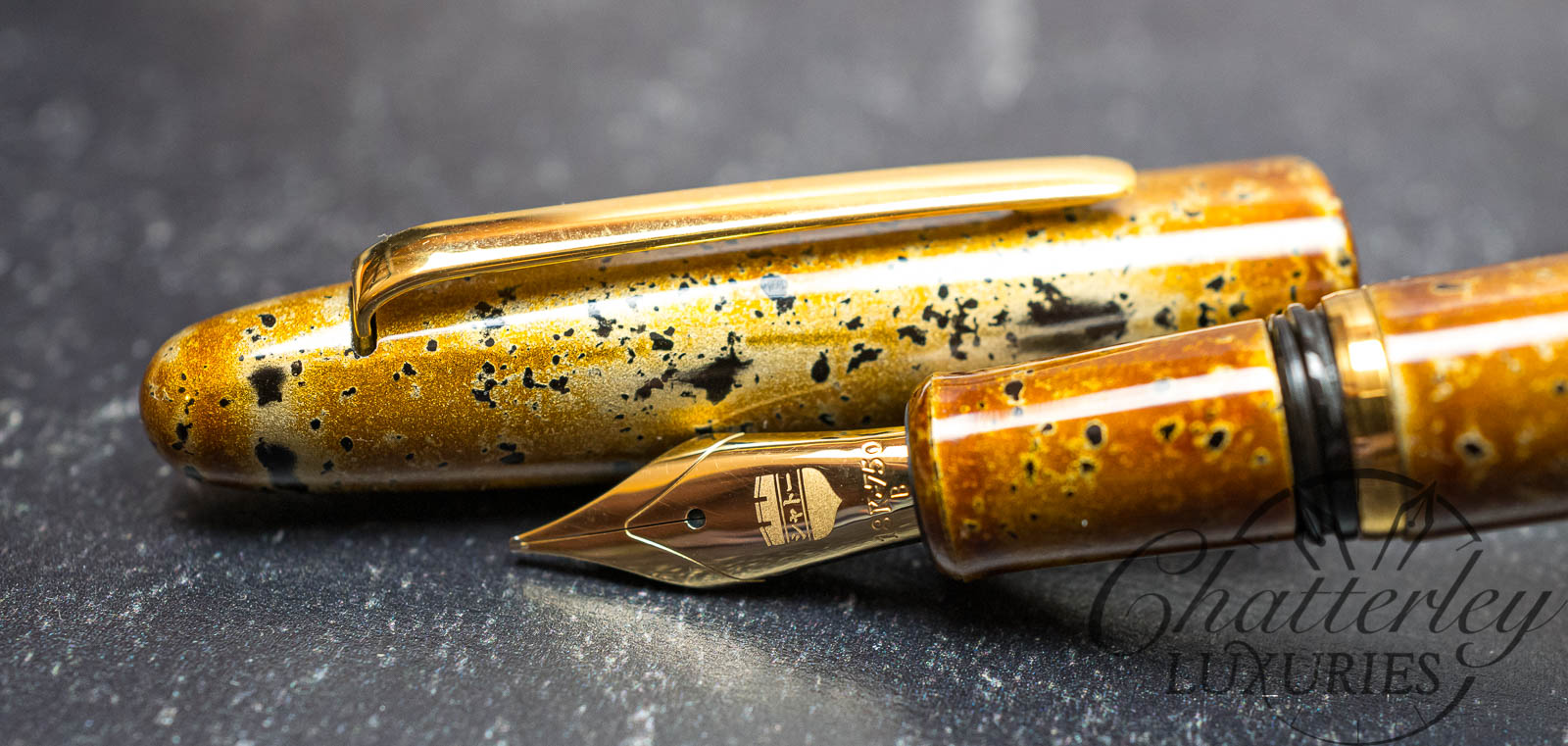 Here is a comparison picture of the Full size and Oversized next to a Modern Montblanc 149.