Description
Up for sale is the #01/04 pen of the edition.
These pens are limited and numbered from 1 to only 4 pens worldwide.
Delta /Chatterley Pens Argento Rosso Limited Edition Fountain Pen
This pen is not based on any other pens, other than it's sister pen the Oro Rosso. Its about the same size as the Dolce piston, but a little thinner, but not a small pen by any means. Its 36 grams and is 5.5 inches capped, 5.15 inches uncapped and 6.6 inches posted. This pen has threads on the back of the body so it posts securely with no issues. It still feels great in the hand if you dont post.
Material-The Oro Rosso is made out of true True Burgundy Celluloid, in a wood grain style pattern. The celluloid continues from one end of the pen to other from blind cap to section. It's very hard to image the beautiful depth of the celluloid, it's very striking.
Trim-The trim is Sterling Silver. The cap has two very nice bands, a single ring on the bottom of the body and one on at the clip. The Burgundy and Silver compliment each other.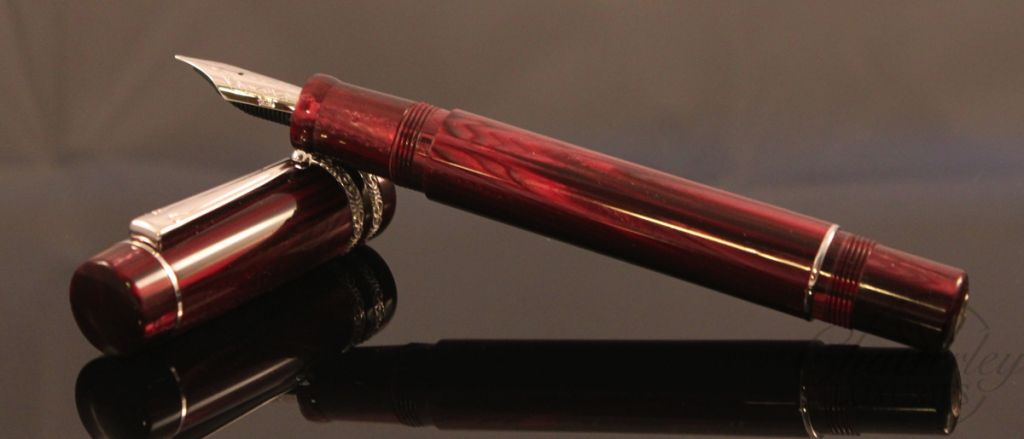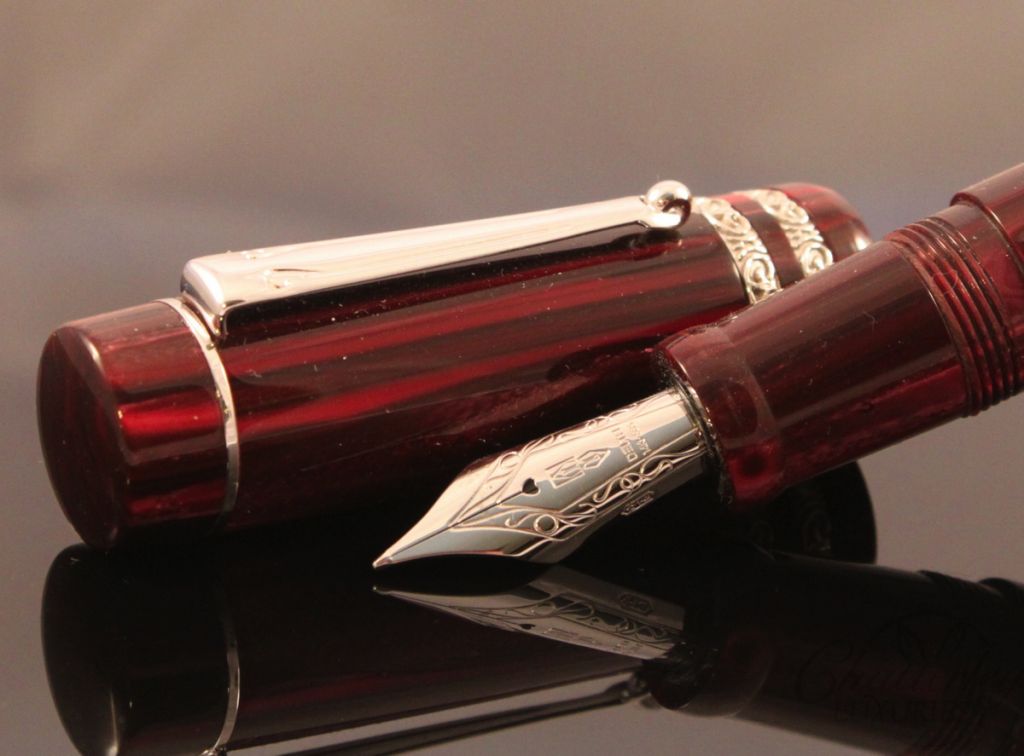 Filling system -The pen fills by button filler, if you remove the blind cap, it reveals it.
Nibs- These pens have14k gold nibs and were offered in grades of Fine, Medium, Broad or Stub.