Delta's award winning designers and pen makers bring generations of experience to create prized writing instruments for the world's most demanding writers and collectors. This collection was inspired by the Dolce Vita genius that Delta has perfected. Dolce Vita, meaning the sweet life, is a tribute to all those that work hard and love to live life everyday, thus a collection of pens that you can enjoy whether you are working or playing.
The Fusion Star Collection Graphite is made from a very nice grey resin. It is a grey sheen that is light on the eyes with a complimenting silver trim, made of 925 stamped Sterling silver.
All of the pens in this collection are fitted with a Fusion 18kt gold plated nib.  Also they are equipped with Delta's patented ratcheting piston filling system, which comes with its own proven track record as one of the best in the industry. The piston sized pen is excellent as a writers pen, and the writer is rewarded with a visually appealing, well balanced pen. As an added taste of class these fine writing instruments have been adorned with a stately 8 pointed star, again in matching trim with the nib.
Chatterley luxuries has created this collection for someone who wants an excellent looking user pen as well as a desire to own a high quality unique fountain pen. With the high costs of Gold, Silver, Work and Material, we wanted to make something that would be appealing, but yet still affordable. And that's where this collection comes into play. The price point of this collection is excellent, but does not compromise on material and craftsmanship.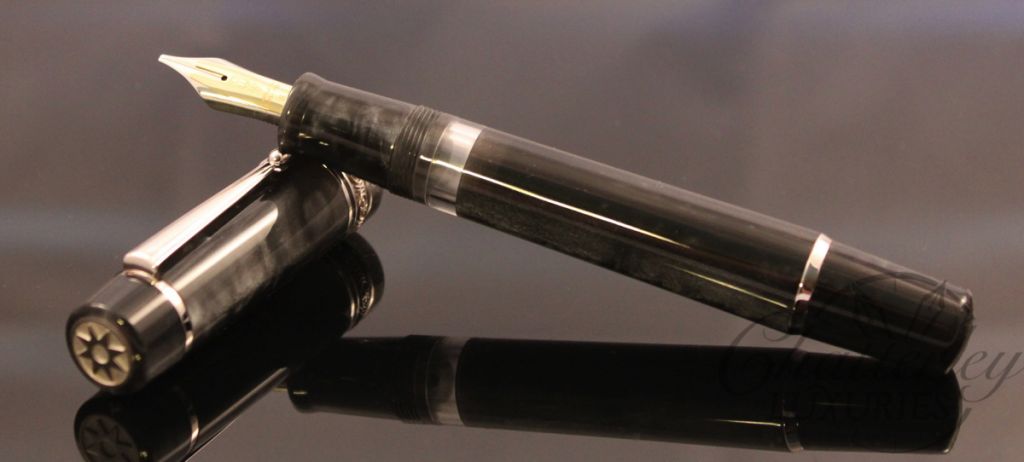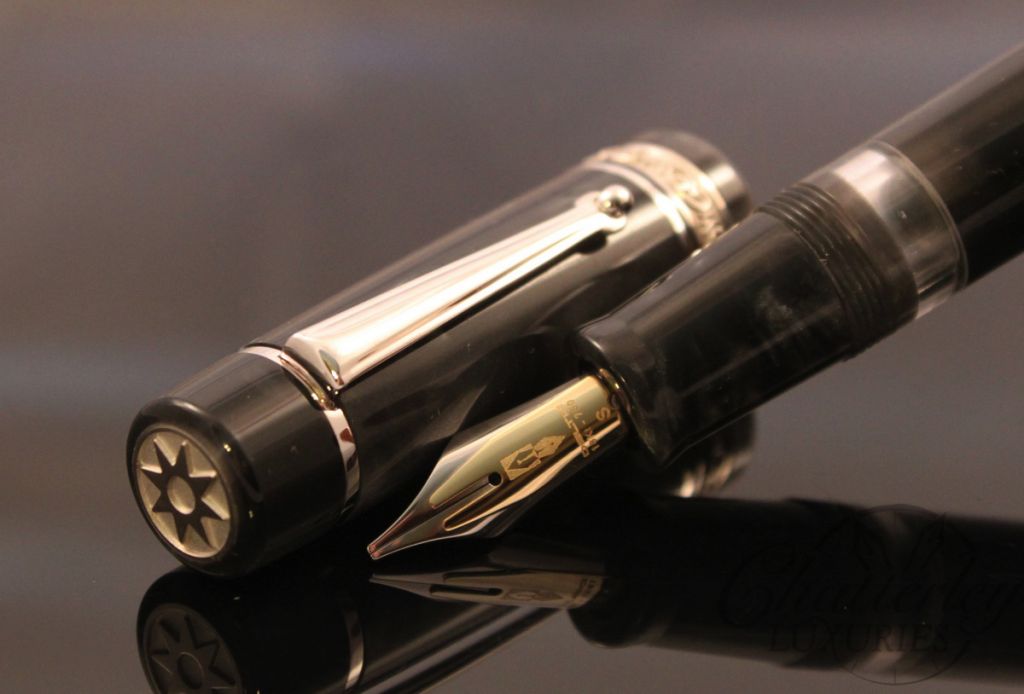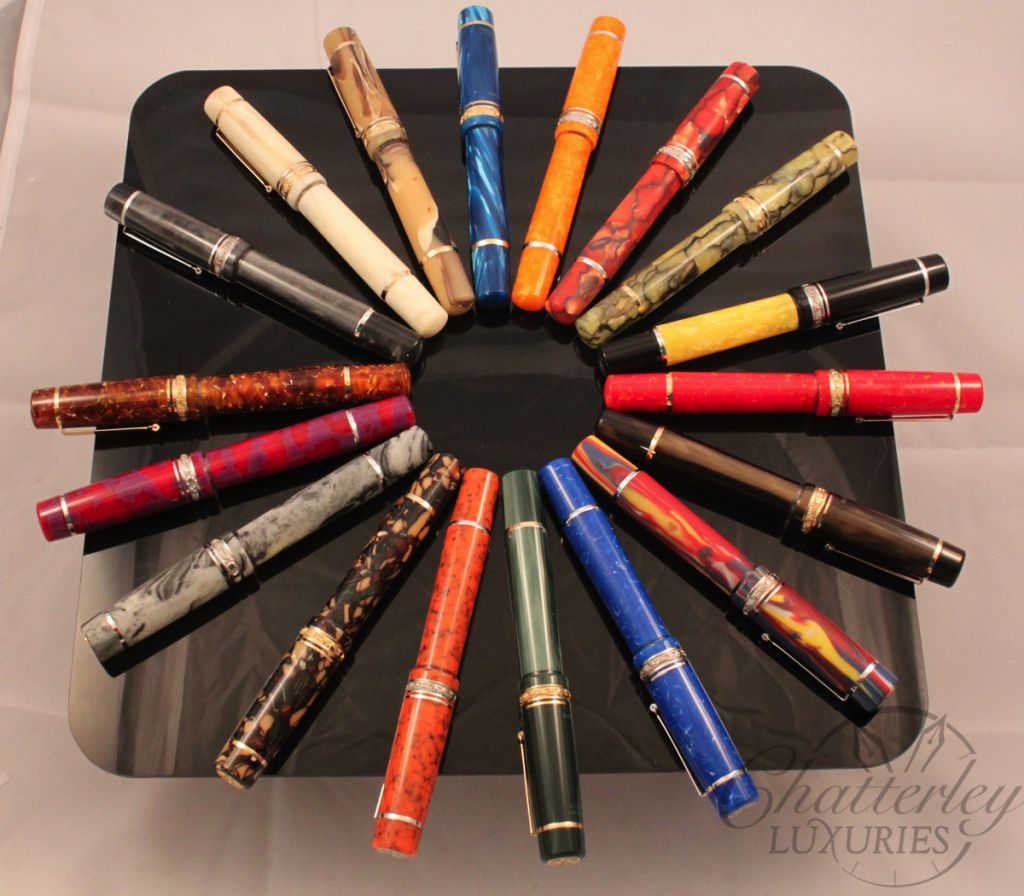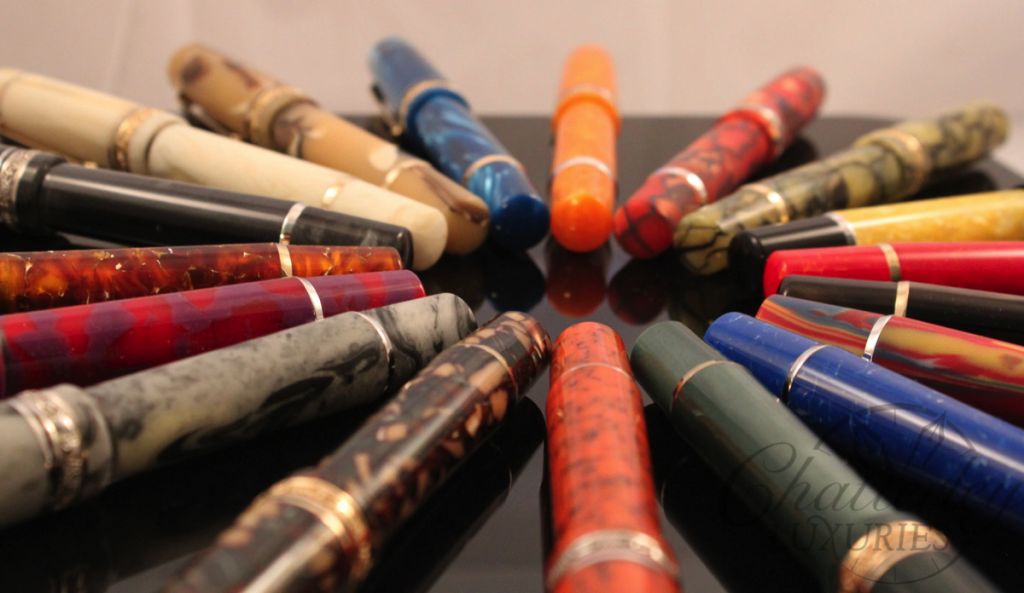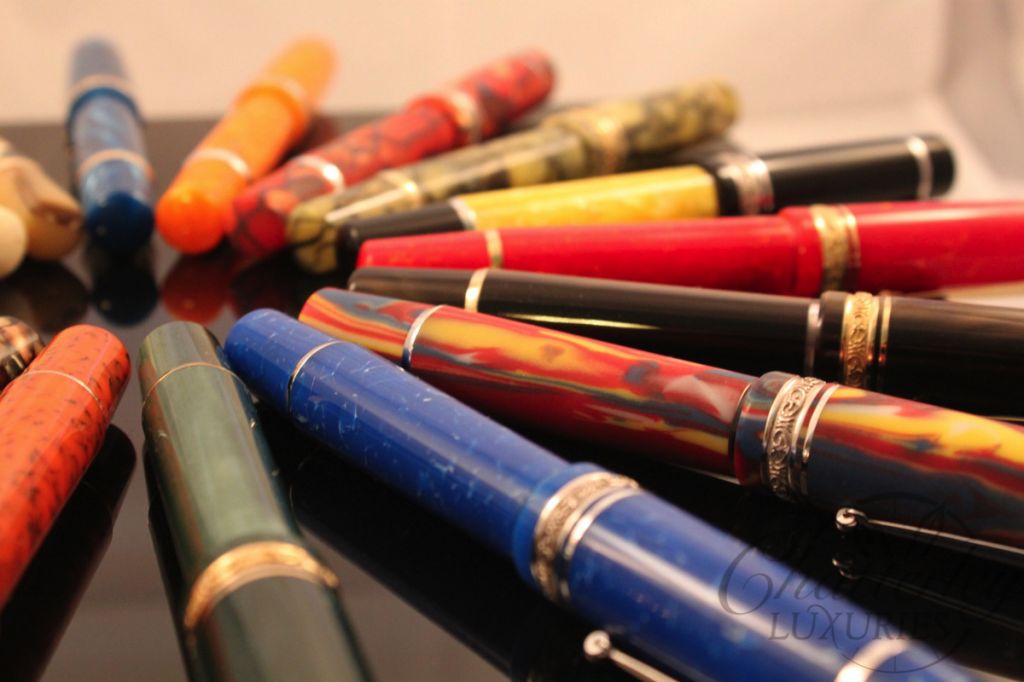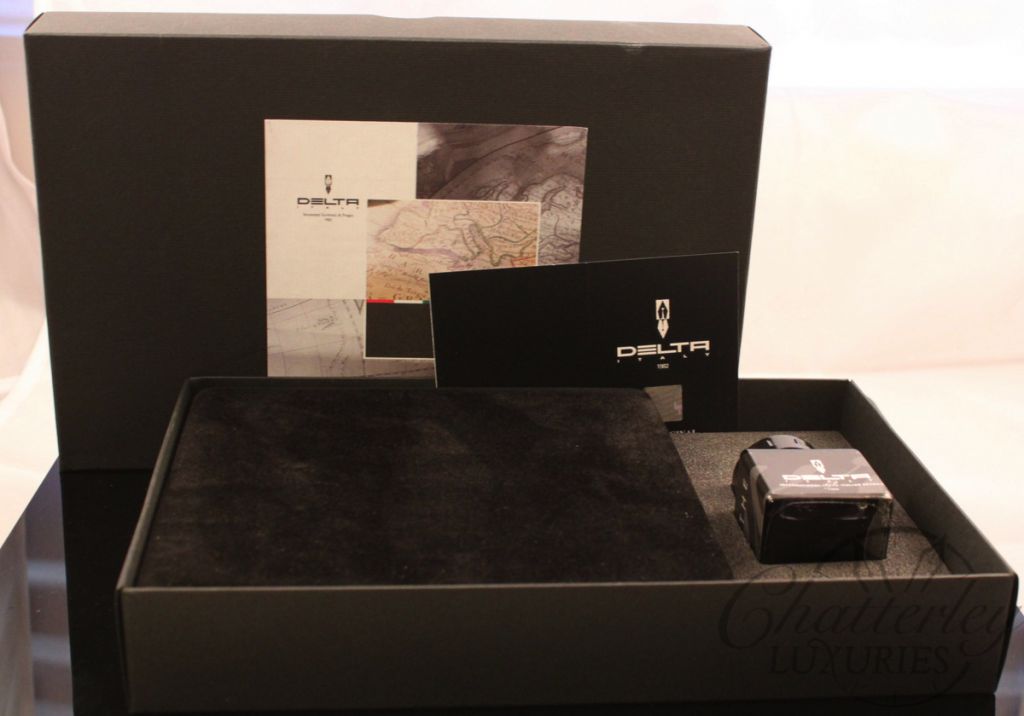 Designed by Chatterley pens and produced by Delta, and available in either EF, F,M, B, or Stub, Numbered to 10 Pens worldwide, the MSRP on the Fusion Star Collection Limited Edition Fountain Pen is $495.