Chatterley Stipula Etruria Mila Gold Rush Limited Edition Fountain Pen
This pen is pre-owned, but in excellent condition.  It is equipped with a 14kt Stub nib.  It comes complete with box and papers.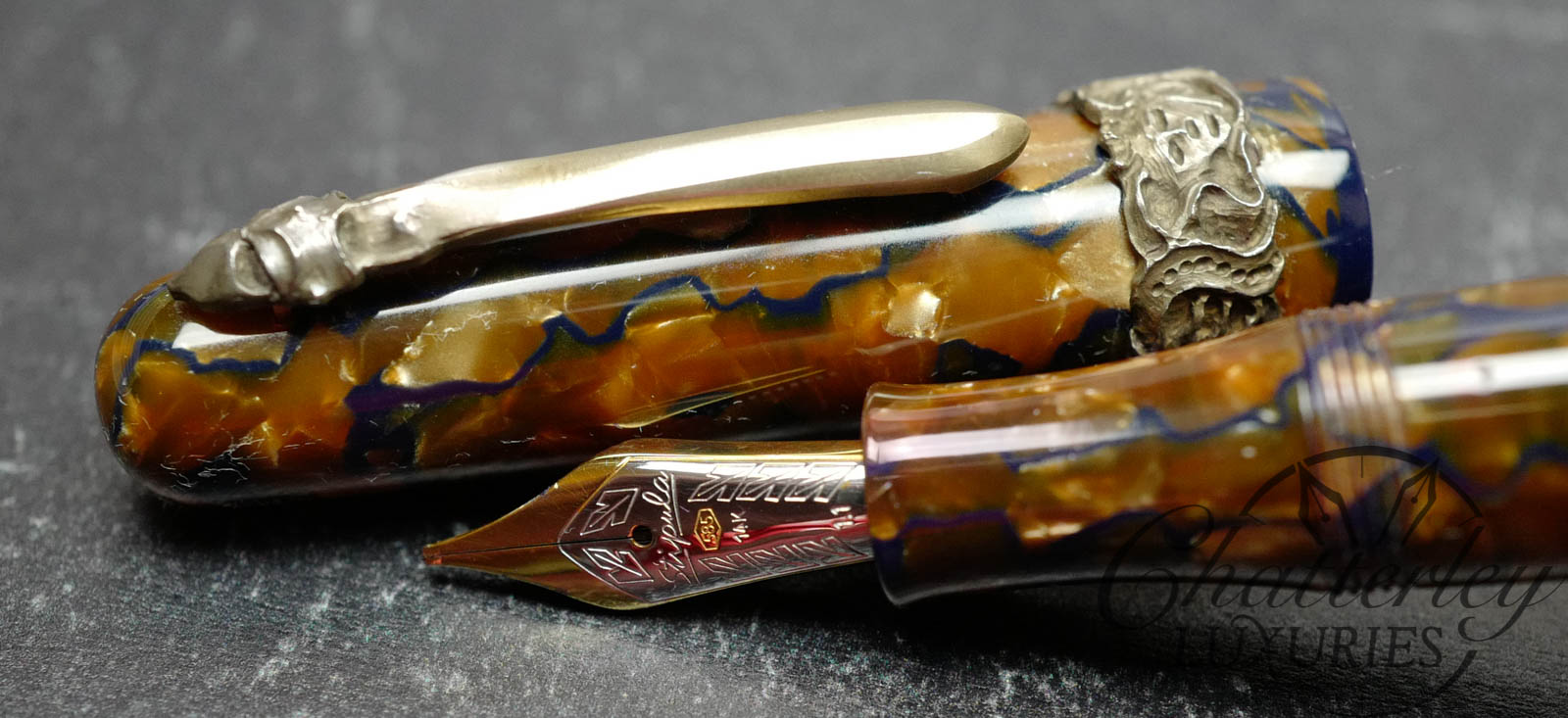 Chatterley Pens & Stipula are bringing another exclusive Beautiful celluloid pen. With a 14kt gold nib,  this exclusive was envisioned as a pen that would be great as an everyday user as well as something to be collected.
The celluloid has remarkable ripples and the rings are very complimentary to the style of the pen. This pens size and quality is consistent with Stipula's Etruria line.
This pens trim is Sterling Silver Vermeil trim, but its Sterling Silver is brushed, creating a look that is classy but not flashy. Inspired by the work of Antonio Gaudi, his influence is represented in the clip and the two rings that circle the pen.
The filling system is an in house made piston filler, again delivering a quality writing instrument.