Closeout – Maiora Alpha Smeraldo Fountain Pen with 14k Nib
A new fountain pen collection by Maiora pen Company, the ALPHA , made with raw materials of only Italian origin, very special, and exclusive color effects.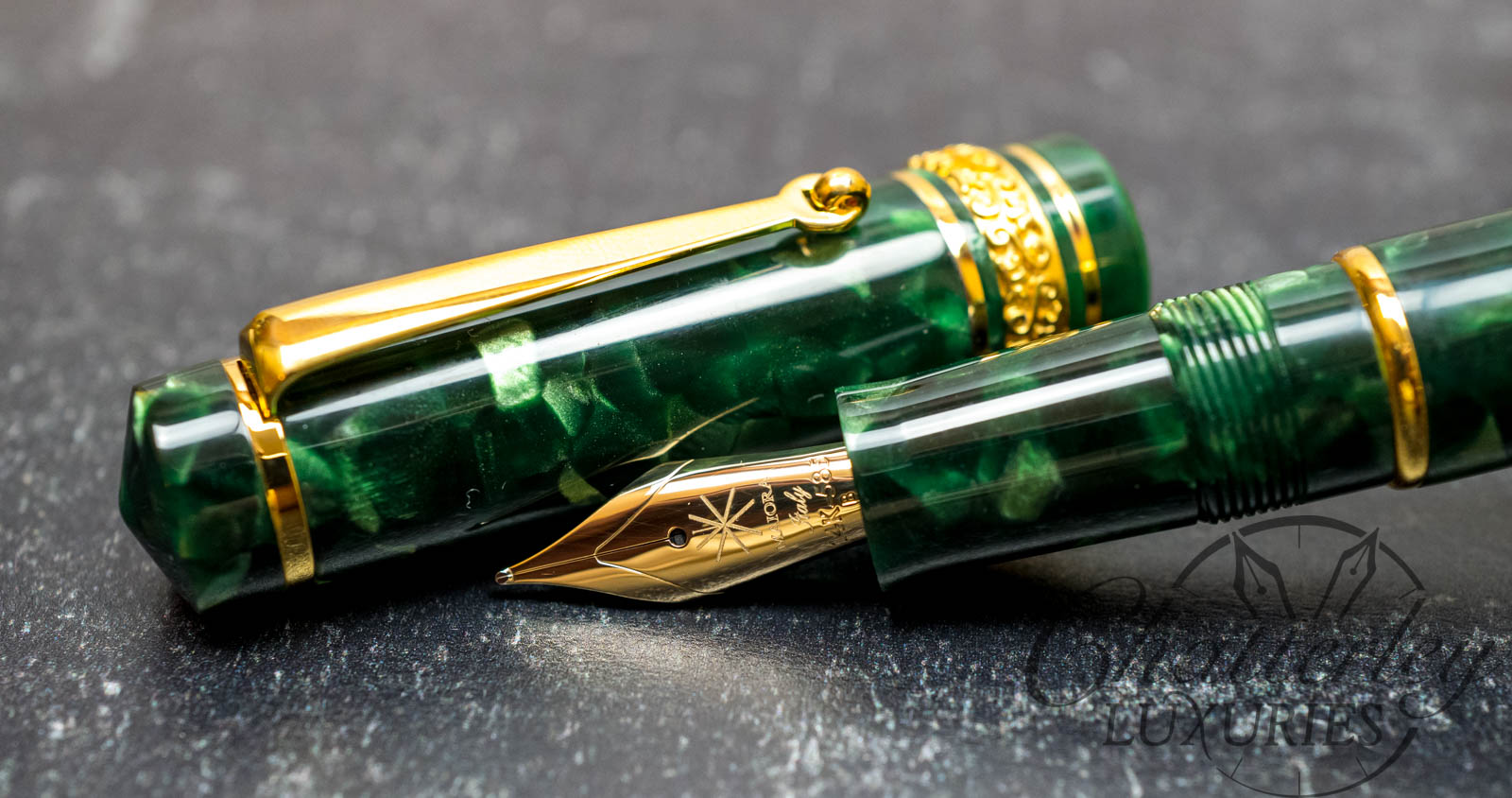 14K GOLD NIB, available in Extra Fine, Fine, medium, Broad, Stub 1.1 and FLEX (EF and Fine).
24KT gold plated 925 sterling silver cap band (vermeil); with Cartridge Converter filling system.
Dimensions and weight
Length: 141mm
Cap length: 66mm
Barrel length (nib included):                  128mm
Max. Cap Diameter:                               17,5mm
Min. Cap diameter:                               14,5mm
Max. Diameter Grip Section:                  13,5mm
Min. Diameter Grip Section:                  12mm
Weight:                                                33,7 gr.
Maiora, a team created by specialized skills and by the indelible imprint of over 40 years of experience in the field of valuable writing instruments. Many stories told during all these years, the authentically made pens from Italy, the renewed ability to keep faith with an unmistakable style in perfect balance between elegance and functionality, these are the biggest strengths. Maiora: experience, passion and enthusiasm.