Conid Minimalistica Demonstrator Bulkfiller Flat Top Fountain Pen
This pen is pre-owned, but in new condition.  It has never been filled.  It comes complete with original box and papers.  It is equipped with a Titanium Fine nib.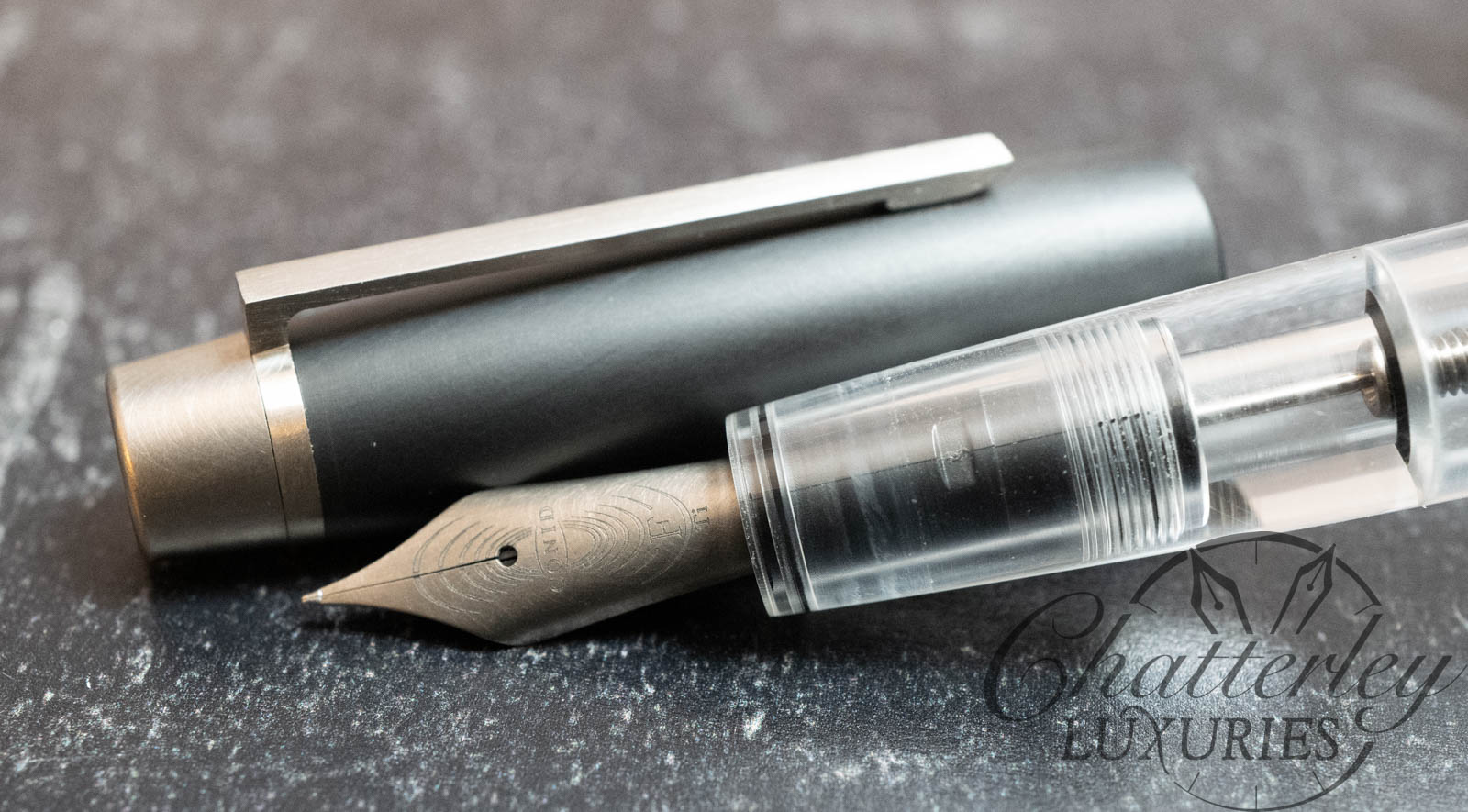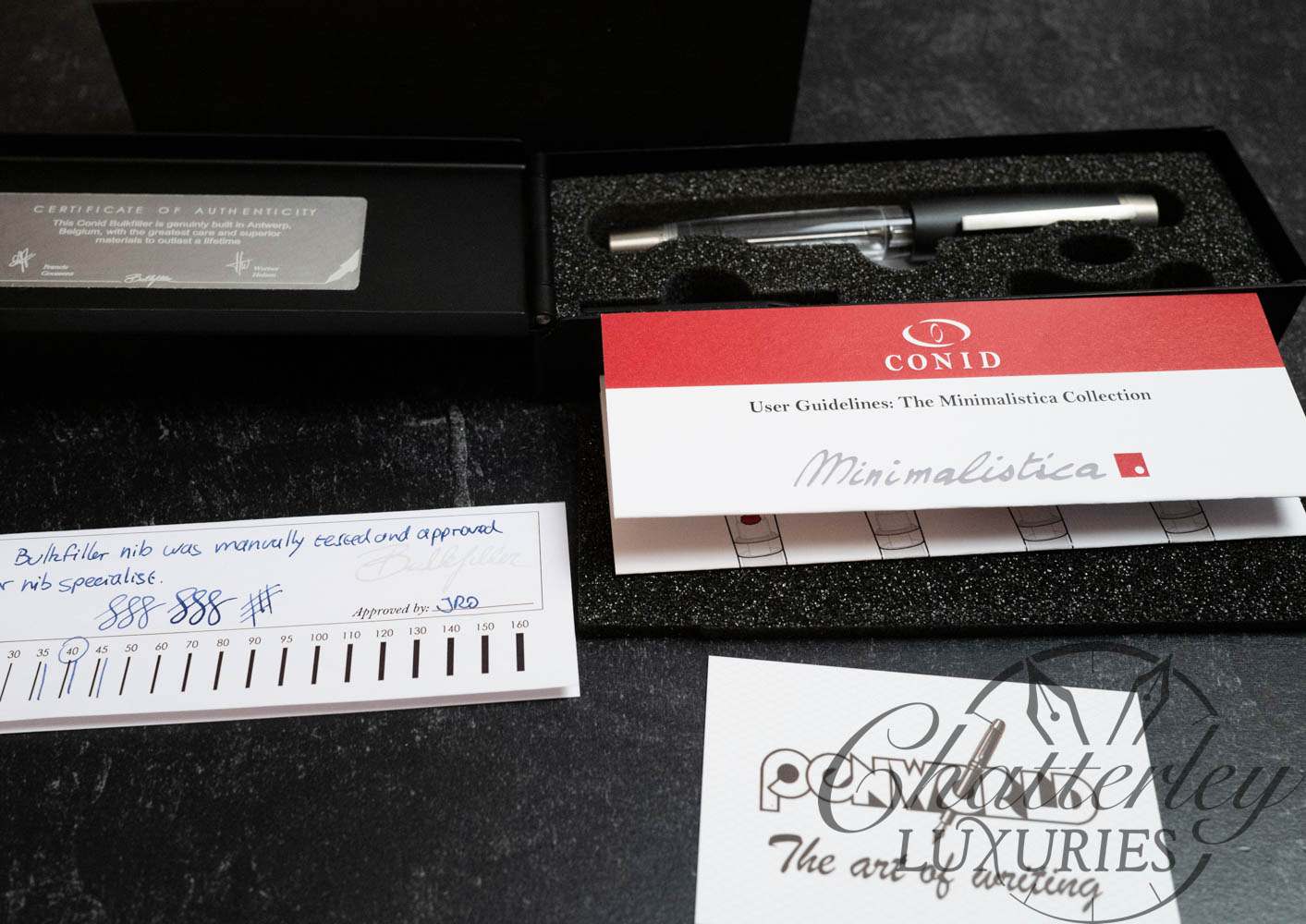 The Conid Minimalistica is a sleek and modern fountain pen designed for those who love minimalism design. This Bulkfiller has a Delrin cap, Titanium clip and end caps. The well-known demonstrator body is equipped with a high-quality size #6 nib. All nibs are tuned and optimized in-house by their skilled craftsmen. Each nib is accompanied by a certificate that guarantees a wonderful writing experience.
The entire pen is made in-house by Conid (apart from the nib unit) in Antwerp. It symbolizes the pinnacle of quality. In short: with this Minimalistica, you buy a 'less-is-more' style design fountain pen, characterized by impeccable craftsmanship… and, of course: Made in Belgium!
Titanium or steel nib size 6
Fine-tuned nib by Conid with certificate
Titanium Trims
Delrin cap
Bulkfiller filling system
Ink capacity: 2,5 ml
Delivered in exclusive Conid box.