Conklin Nozac Classic Word Gauge 125 Anniversary Fountain Pen Collection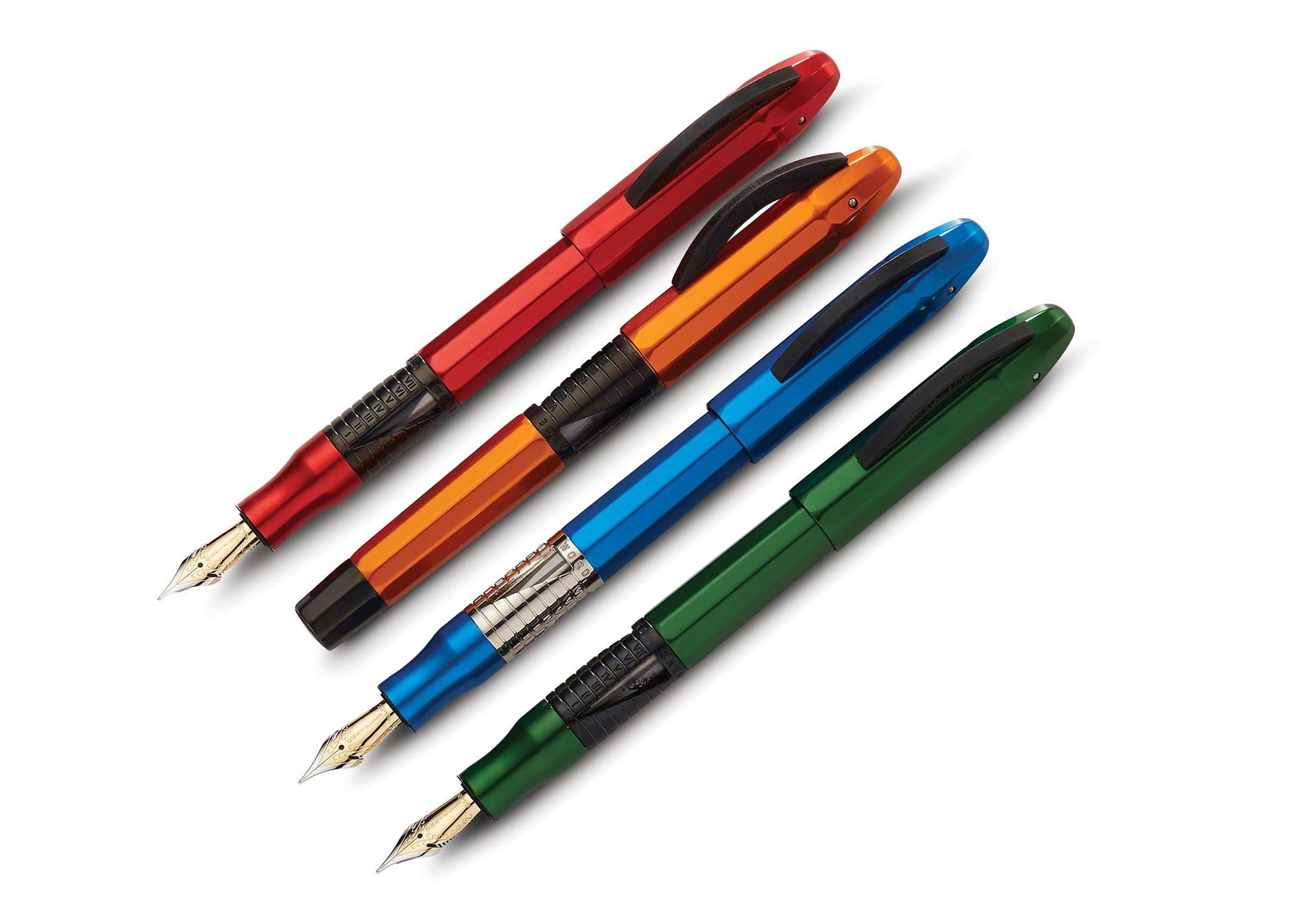 The Conklin Pen Company was founded in 1898 by Roy Conklin in Toledo, Ohio. To celebrate 125 years of remarkable pen making, Conklin presents a new limited edition unlike any other. The design utilizes 3D technology combined with exquisite materials to bring to life the extraordinary concept developed by pen genius Dante Del Vecchio. After years of research and development, the Conklin 125th Anniversary Nozac Classic was born, uniting a historic heritage with futuristic design and technology. Each writing instrument is a work of art designed to provide a writing experience of a lifetime. Inspired by 10-facet Nozac piston-filler models produced in 1933, the Nozac Classic is an enhanced design using high-end technology with a newly redesigned Word Gauge. Located on the center of the pen, the Word Gauge window shows the ink level in the reservoir. Engraved roman numerals I – VII represent the number of words that can be written with the remaining ink (each number is 1,000 words).
Made from a solid rod of anodized avionic aluminum, the cap and barrel are resistant to damage and tarnish, providing a timeless elegance and durability. Paying homage to Conklin's innovations in filling mechanisms, the Nozac Classic adds a brand-new mind-blowing filling technology – the Fast Filler. The Fast Filler activates with a single turn to completely fill the pen up to 5x faster than other piston fillers! The cap is equipped with a satisfying magnetic twist mechanism: the crescent-shaped clip, inspired by Conklin's timeless Crescent Filler is custom-made using Metal Injection Molding (MIM). Well balanced, comfortable in hand, and smooth on paper, each pen is offered in four lustrous colors: red, orange, and green with black PVD plated trim, and blue with palladium trim.
Limited to 125 pieces of each mode, the collection includes a fountain pen with a two-tone, premium 14K solid gold JoWo nib and a capped rollerball. A wood gift box is shaped in Conklin's iconic crescent shape, to celebrate a fascinating history of pen making.