Conway Stewart Wellington Classic Black Fountain Pen
This pen has been lovingly used and does not come with box or papers.  It is equipped with an 18kt Broad nib and is LE # 58/133.  Made in England.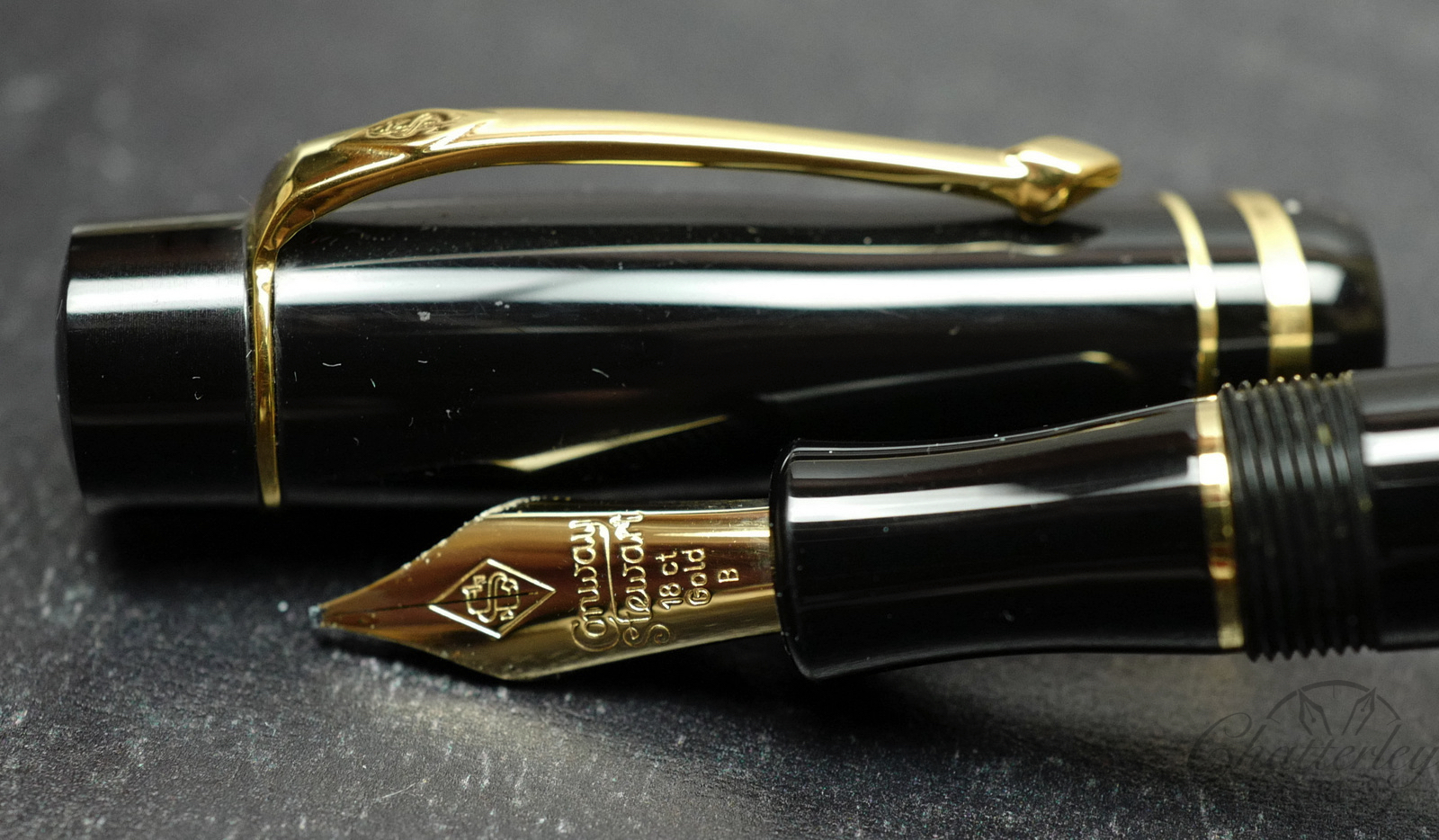 Arthur Wesley was born in Dublin in 1769. In 1798, his aristocratic Anglo-Irish family changed their name to Wellesley. In honour of Sir Arthur Wellesley, Conway Stewart commemorates the Duke of Wellington's life by offering the Wellington as a new model within our range of fine quality writing instruments. Wellington is widelyconsidered as one of the leading military and political figures of the first half of the 19th century, a prominent figure in the history of England. He achieved many heights throughout his political career: an Anglo-Irish general and statesman, chief secretary for Ireland, ambassador to France, commander in chief of the British army, victor at the Battle of Waterloo, twice British prime minister and was one of the leading figures in the House of Lords.
The Wellington is a substantial pen, available in a choice of four writing modes: elegant fountain pen, smooth writing roller ball, convenient ball pen and pencil. The striking new design has been crafted with a subtly curvaceous form to both cap and barrel, an exciting new shape that sets the Wellington apart from traditional pen designs. The Wellington was created with an eye to the Continental flair for a sleek and classic look. This combines with our time honoured use of rich marbled resin and polished gold trim to result in a pen that suits both high fashion as well as tasteful refinement. Exceptional care and attention is given by our experienced craftsmen as they assemble each pen on site at our factory premises in Devon, UK. The barrel of the each pen is accented by two 18 carat hallmarked solid gold bands.