Description
For over 2 decades now Danitrio has made and continues to make remarkable hand painted pens using the Japanese skill and craftsmanship. During the peaceful Tokugawa Era (1603-1868) Samurai had too much leisure time to spend, and would create designs by Urushi paintings on their scabbards.
This is a prototype pen in the style of Ikkanbari, meaning lacquered papier-mache.  Ikkanbari is the technique of layering thin pieces of paper on the pen and then painting urushi over it.  It is regarded as a high grade technique of urushi painting in Japan.  The end result gives the pen a matte finish and paper like texture.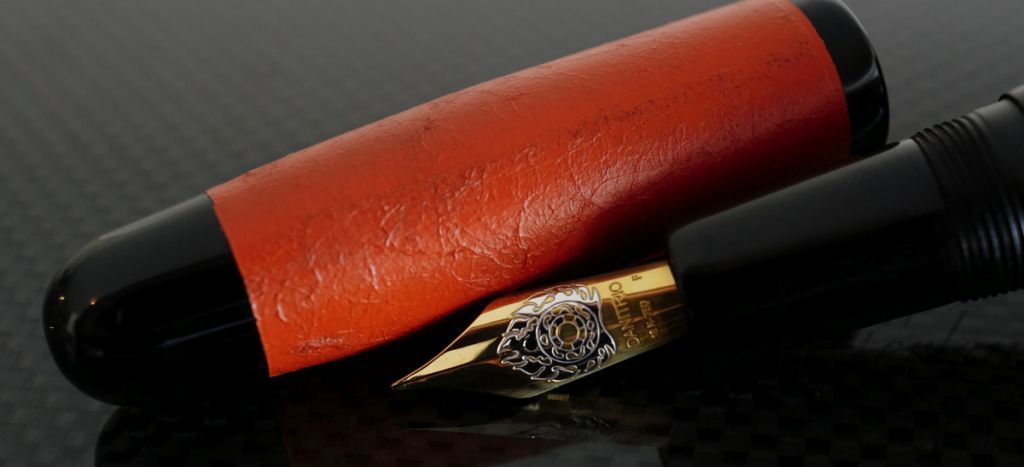 The pen is a Takumi size,  fills via cartridge convertor and features a size 18kt gold nib.
MSRP $1600