Description
Isaac Newton was the genius's genius of the 17th century. Newton is clearly the most influential scientist who ever lived. His accomplishments in mathematics, optics, and physics laid the foundations for modern science and revolutionized the world. An 18th century poem written about Sir Isaac Newton states it best: "Nature and Nature's laws lay hid in night: God said, Let Newton be! and all was light. – Alexander Pope". There is a popular story that Newton was sitting under an apple tree, an apple fell on his head, and he suddenly thought of the Gravitation Law. No one knows if this is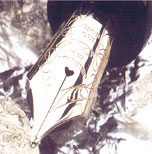 true, but there were apple trees on his family's property, and one of them may well have inspired him.
Delta, the artisans of writing instruments, have decided to dedicate their first limited edition of the new century to the "artisan of Science" Sir Isaac Newton. Only 85 fountain pens in both Platinum and 18Kt Gold celebrating the life of Newton will be produced. No more than 1642 pieces celebrating Newton's year of birth will be produced in the Sterling Silver and Vermeil versions.
The Newton writing instruments are handmade from a special black resin. The rings in the cap and body are in either solid Platinum, solid 18 Kt Gold or solid Sterling Silver depending on version. A 0.1-carat diamond is offered on the top of the cap of either the version in Platinum or 18 kt Gold. The sterling silver version offers a Sapphire in the fountain pen and a Ruby in the roller. The roller ball in Sterling Silver is easily convertible into a ballpen. The collection is individually engraved with Delta's trademark and limited edition progressive numbering. A unique solid sterling silver clip hand engraved with various mathematical symbols is offered in all writing instruments.
Two (2) different editions are available; Special Limited edition and Limited edition. The Special Limited edition Writing instruments offered with combinations of precious stones and precious metals; Diamonds with either Platinum or 18kt Solid Gold rings and Solid Sterling Silver rings with either a Ruby (roller/ball pen) or a Sapphire (fountain pen). Fountain pens offered with the prestigious and easy to use lateral lever filling system. The roller type capless can be easily converted into ballpen and vice-versa. Limited editIon fountain pen with rings in Vermeil (Solid Sterling Silver gold plated). Delta logo on top of cap. Converter or cartridge filling system.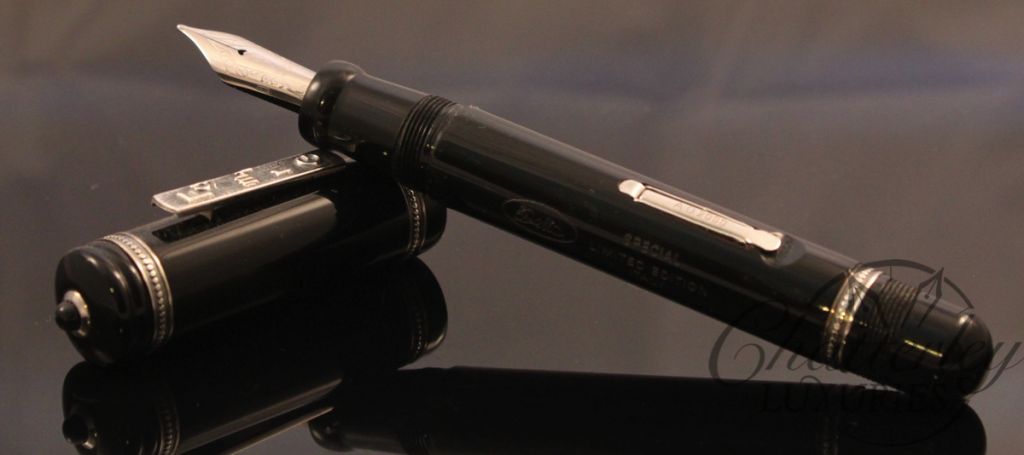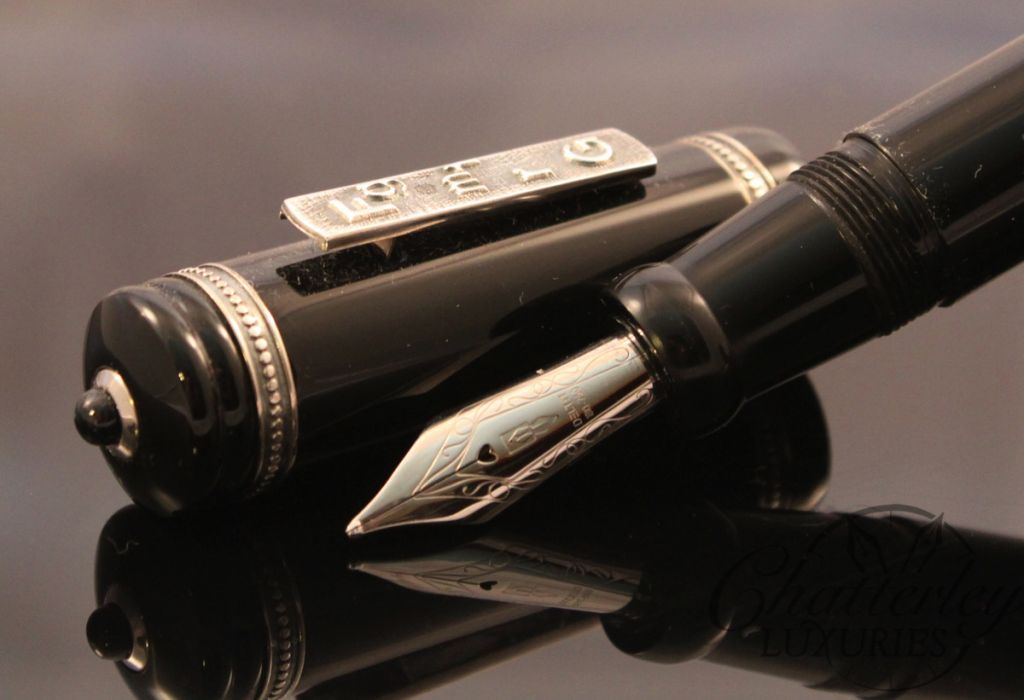 This pen is sold without box or papers.
MSRP on this pen is $685.00 and it is part of a limited edition of 1,642 pens made worldwide.