Esterbrook British Tan Pen Nooks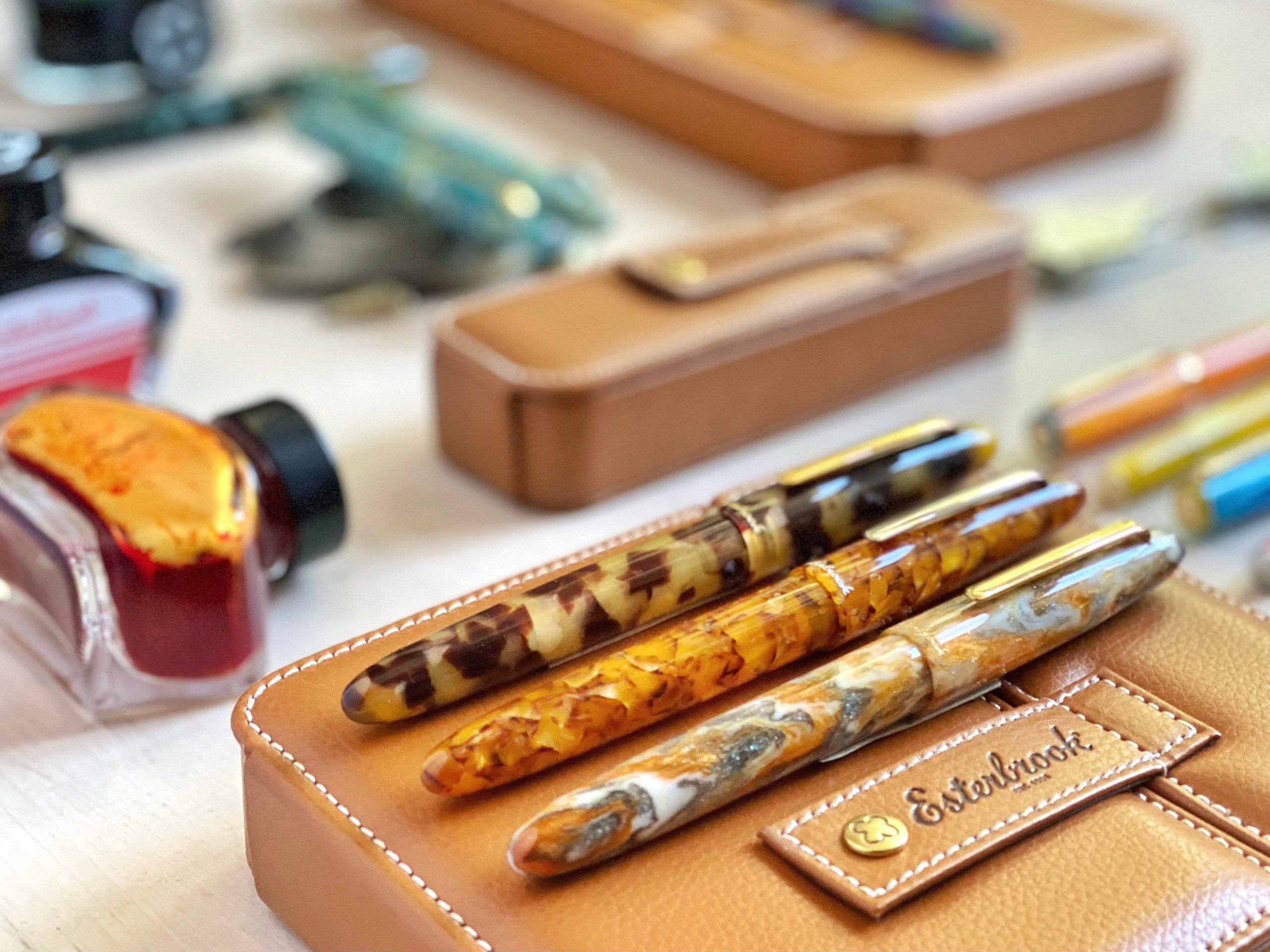 Meet the next in our series of Esterbrook Nooks. 
For this edition, we've gone across the pond and chosen a beautiful British Tan to house your favorites and everyday carries.  
The look is classic car interior and makes a perfect companion for the office, road trip, or pen show. Consider it a boot for your pens! 
We've paired grained British Tan leatherette with contrast white stitching, gold hardware, our logo Esterbrook Eternity snap and lined the interior with our Esterbrook Eternity symbol in brown and orange.  
Each Nook has a flap that easily snaps and unsnaps to reveal your collection, which is housed in individual, cushioned sections, and secured with elastic for safekeeping. 
Choose a British Tan Nook for one, two, three, six or twelve pens. It's an elegant way to update your everyday carry.
Single Pen Nook  MSRP $85.00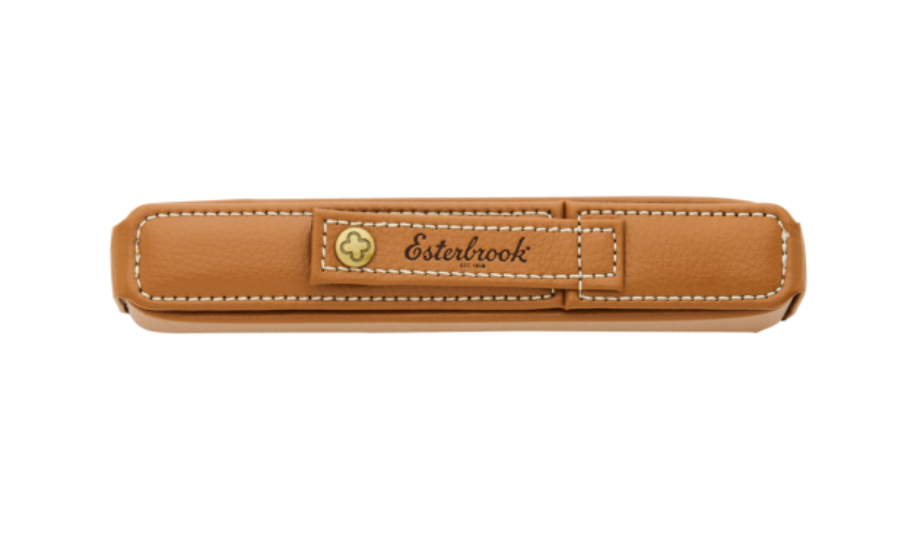 Double Pen Nook   MSRP  $95.00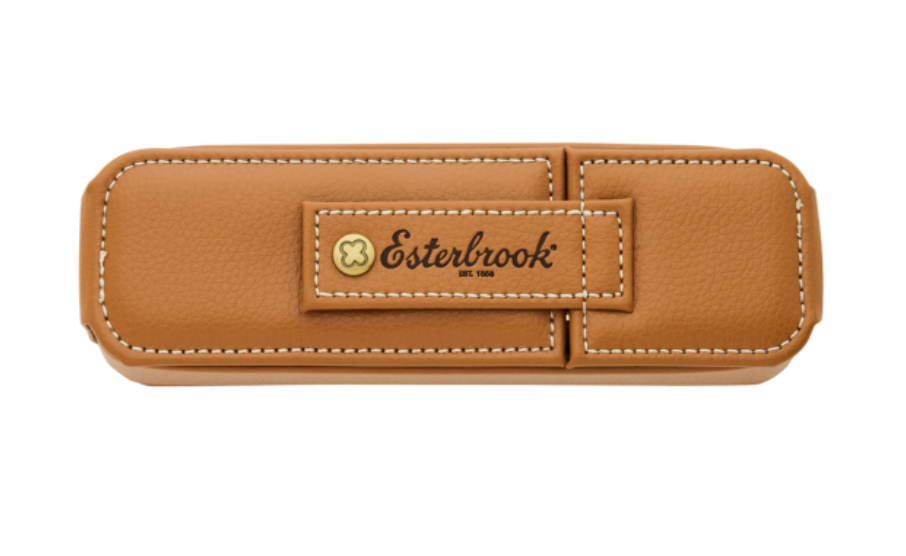 Triple Pen Nook   MSRP  $125.00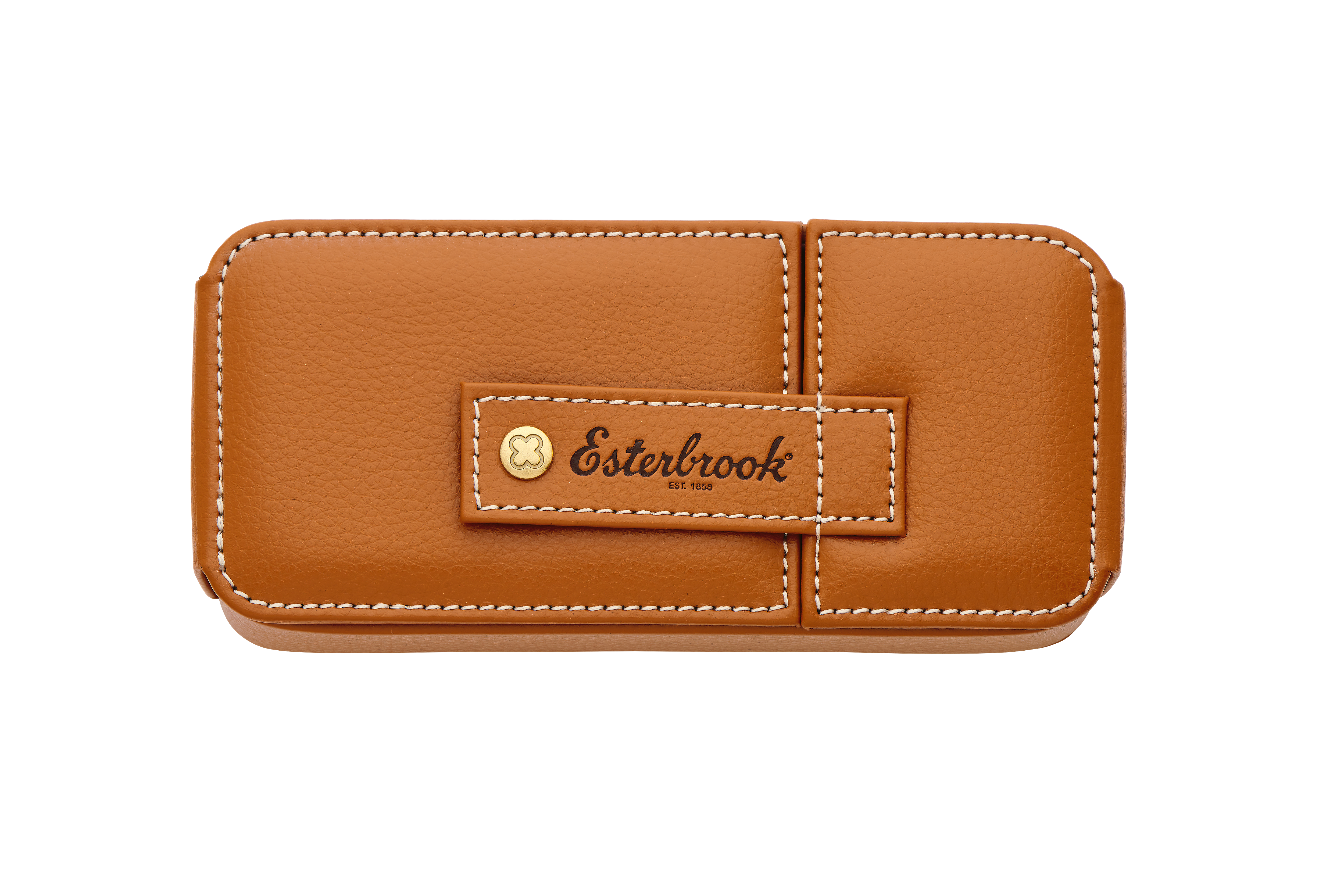 Six Pen Nook   MSRP  $150.00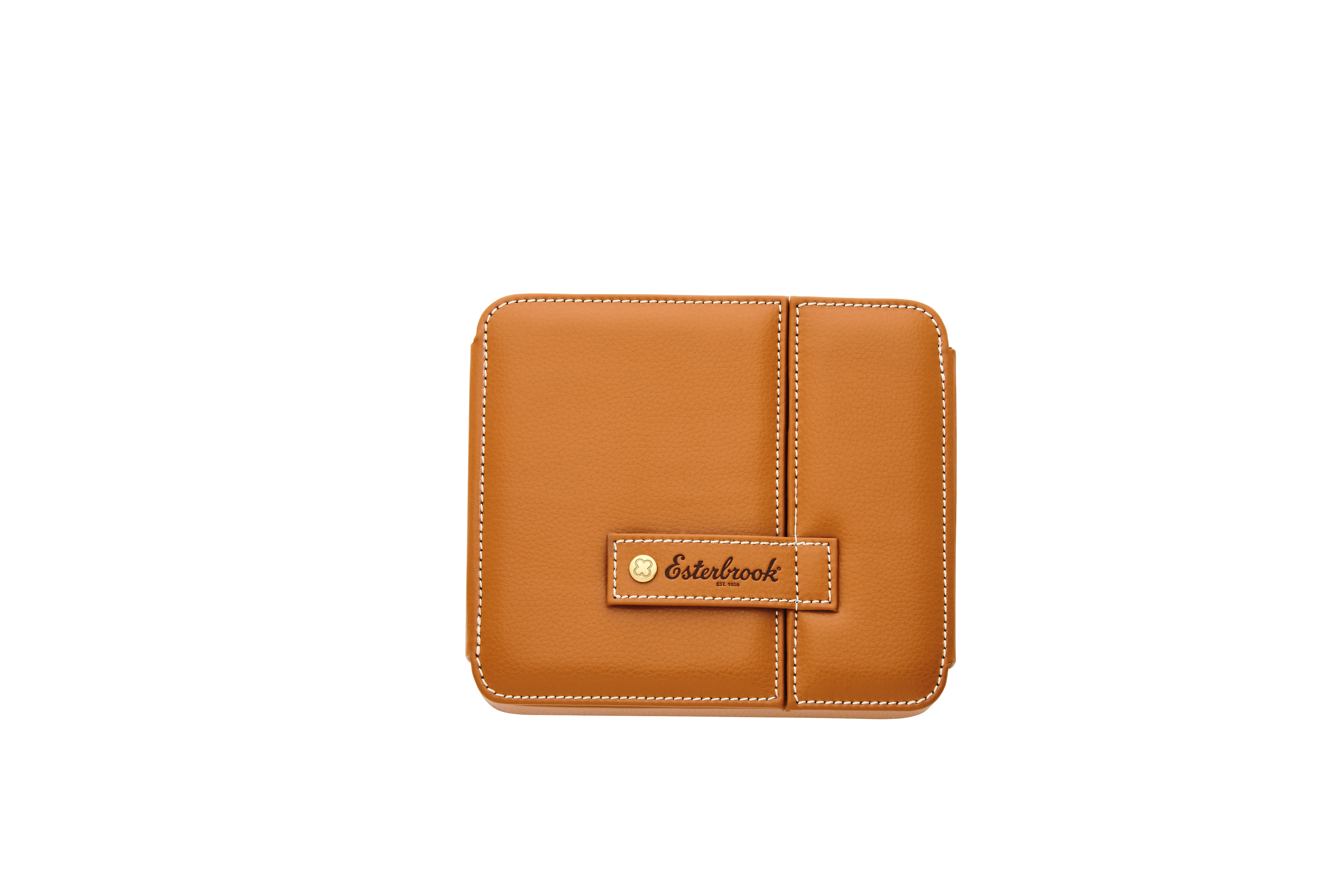 Twelve Pen Nook   MSRP  $175.00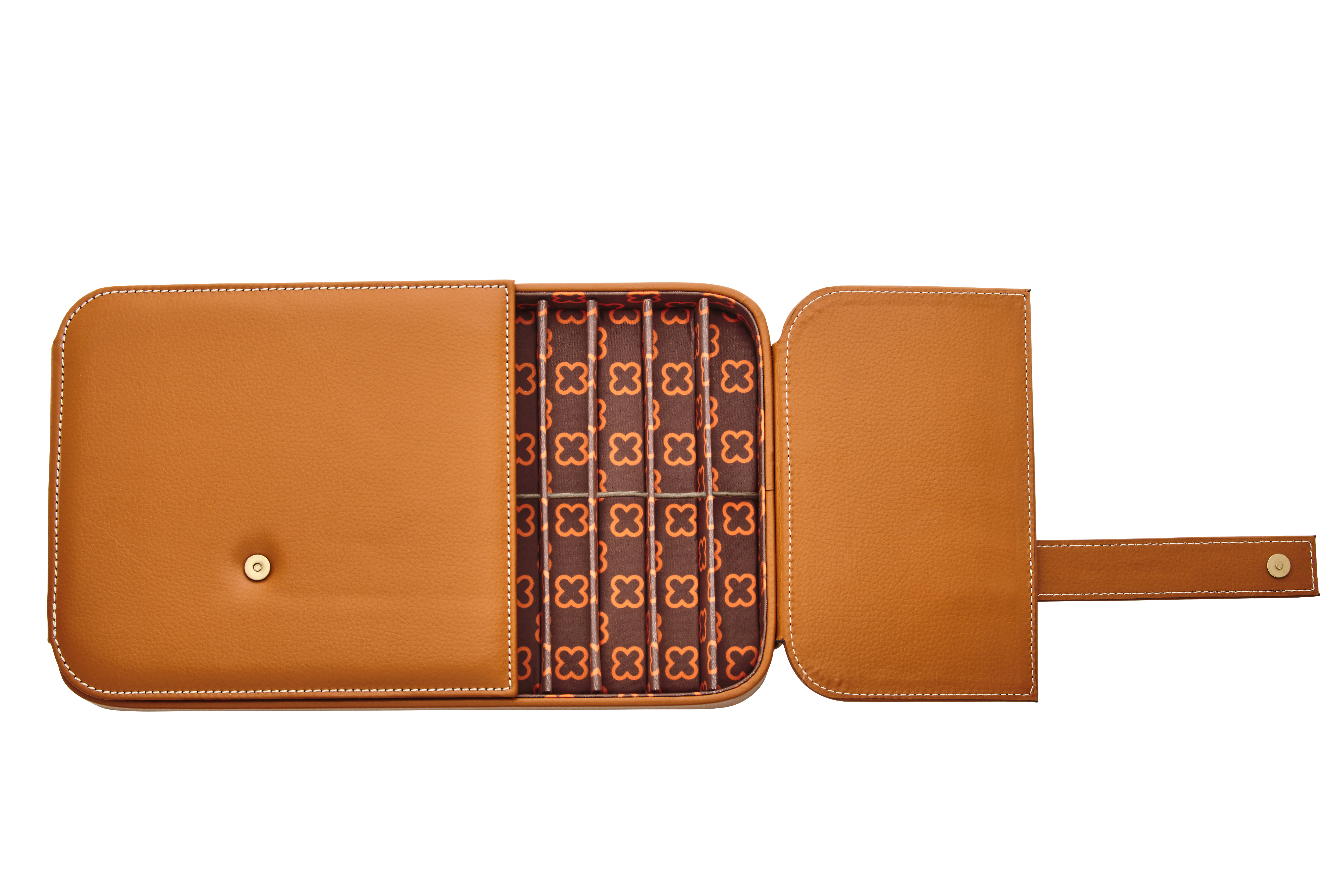 If purchased individually and shipping within the US, the one, two and three pen cases will ship USPS Priority small flat rate shipping.  Check out as normal with UPS Ground free shipping and we will get it out via USPS.