Esterbrook Estie Tortoise Fountain pen
This pen is lovingly use and has a Steel Stub nib.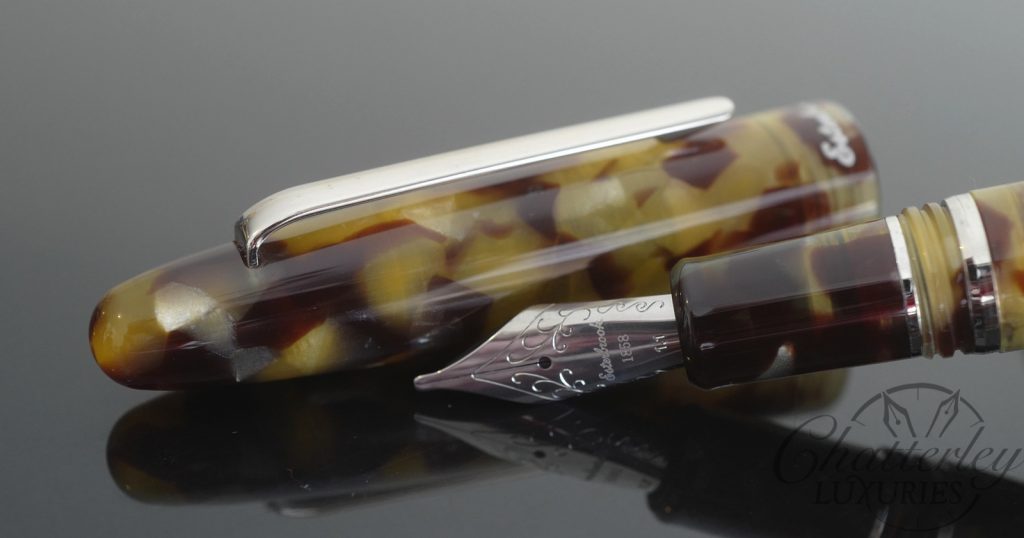 Esterbook began manufacturing nibs in the US in the mid 1800s, but the 1930s were a period of importance, as they introduced their first interchangeable nib systemin 1933. The interchangeable nibs gave the user many options for writing, whether in school, business, personal etc. Today, a similar system is reborn with the Estie and the specially engineered MV Nib Adaptor. The MV adaptor delivers a vintage nib experience with a modern shape Esterbrook pen.