Graf Von Faber-Castell Classic Fountain Pen Platinum Plated Fountain Pen
The feeling conveyed by a noble fountain pen with a gold nib remains incomparable. The slender shape and good balance of the Classic propelling pen and pencil mean that they sit comfortably in the hand. Well engineered mechanisms and robust details, such as the spring-loaded clip made of solid metal, ensure that the joy of using them is as timeless as the design.
The Classic writing implements come in platinum-plated versions, in ebony, in pernambuco or in grenadilla wood, each combined with platinized fittings and a finely ribbed barrel. The natural differences in grain and color mean that every writing instrument made from them is unique.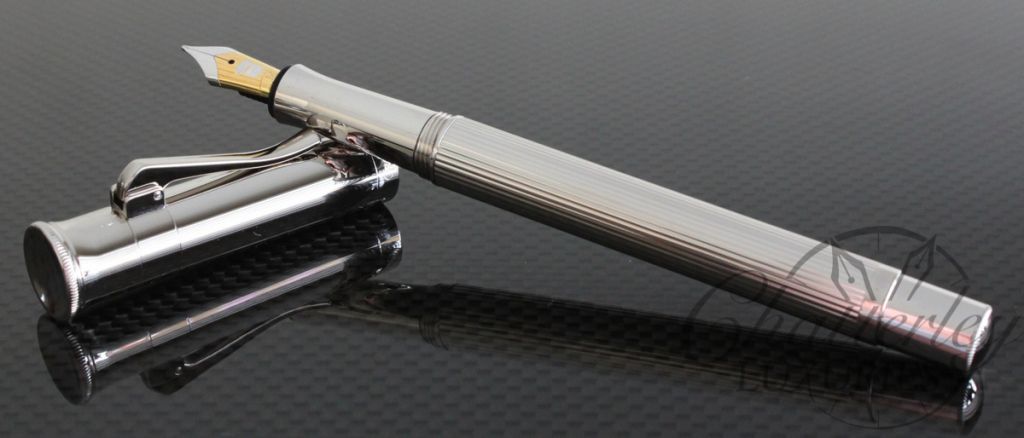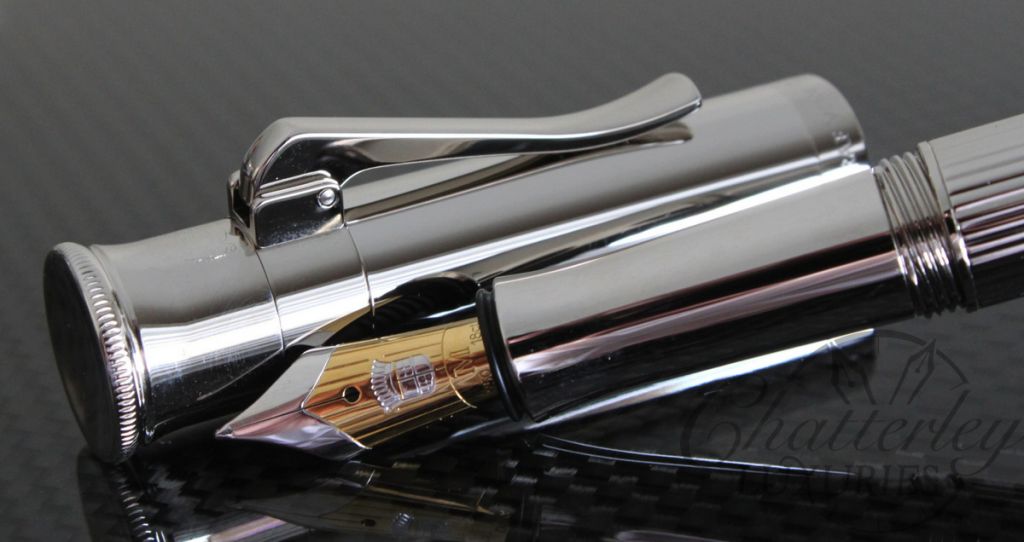 The fountain pens, roller-ball pens, propelling pencils and ball pens in the Graf von Faber-Castell Classic Collection are designed as matchings sets and available in several variants. All four are available in reddish brown Pernambuco wood, matt black ebony, dark brown grenadilla wood or in a platinum-plated version. All three precious woods, i.e. Pernambuco which is normally used for violin bows, the very dark ebony as well as the grenadilla wood are extremely hard and durable, and correspondingly difficult to work. The natural variations in grain and coloring mean that every writing implement made from them is unique.
The Classic line features these characteristics:
Cartridge/converter system that slides gently out of the barrel on turning the end cap
Hand-made 18kt gold nib with iridium tip, "run in" by hand
Manufacturing process involves over a hundred steps, most of them carried out by hand
MSRP on this pen is $575