Graf Von Faber-Castell Fountain Pen Intuition Ebony Platino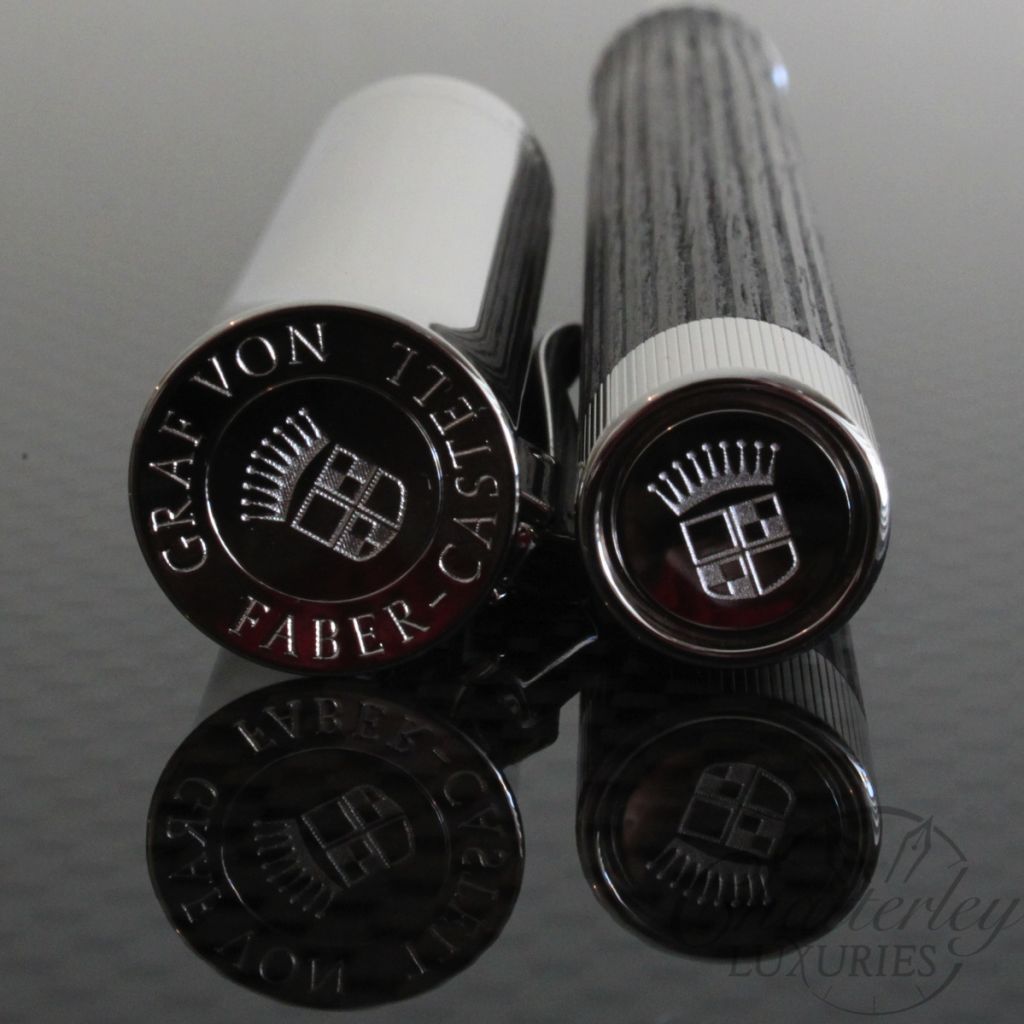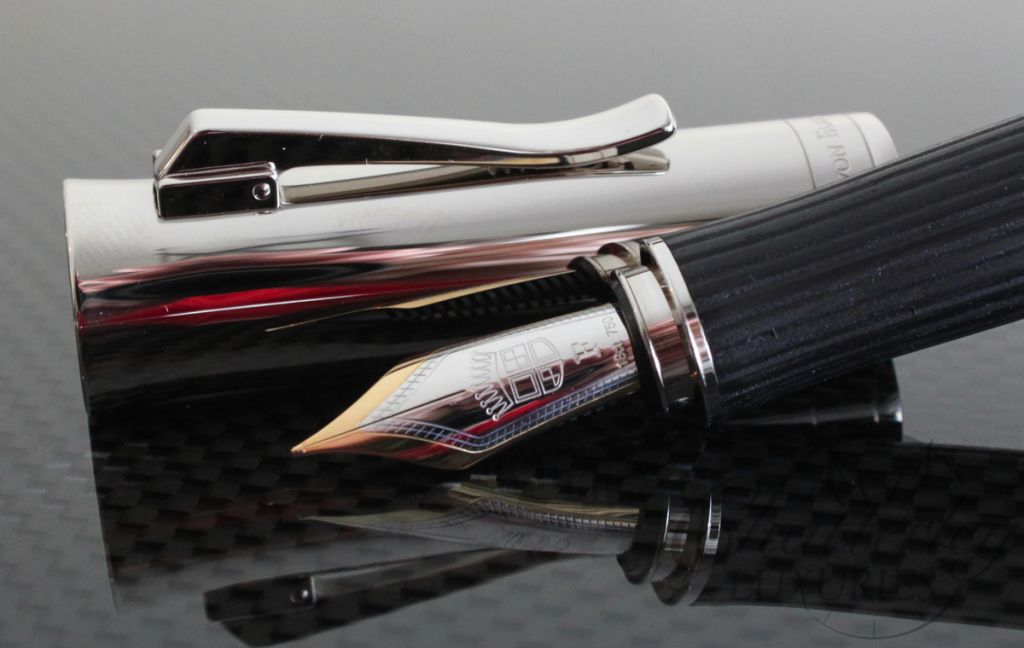 It is particularly satisfying to be able to feel the quality of an object. The pure black color, polished to a high gloss, conveys a deep intensity. The barrel is made of a single piece of material so that no screw joint interrupts the elegant and pure shape.
The combination of the black barrel and the cap polished to a gleaming finish elegantly rounds off the series.The style is unmistakable: the trumpet shape, the fine fluting and the spring-loaded clip are familiar features to all who appreciate the fine art of writing by Graf von Faber-Castell.
The style of the Intuition series is unmistakable, with its characteristic trumpet shape, the ribbed surface of the end cap, and the spring-loaded clip. With its gleaming polish, the pure black of the Intuition writing instruments radiates a deep intensity.The Intuition Platino series brings a more powerful accent into play. Elegant as ever, but with a somewhat thicker barrel, the Intuition Platino makes its mark.The words "Handmade in Germany" are engraved in the platinum-plated ring that decorates the open end of the cap.
Barrel is made of a single piece of material so that no screw joint interrupts the pure shape
Cartridge/converter system that slides gently out of the barrel on turning the end cap
Magnum sized hand-made bicolored 18kt gold nib with iridium tip, "run in" by hand
Manufacturing process involves over a hundred steps, most of them carried out by hand
The finely ribbed end piece and the spring-loaded clip are characteristic of this series and familiar to all those who value the quality pens and pencils in the Graf von Faber-Castell Collection. The writing implements are available with a smooth or with a finely fluted barrel.
MSRP on this pen is $895