Graf Von Faber-Castell Magnum Walnut Fountain Pen
Contact us for the Chatterley Loyalty Price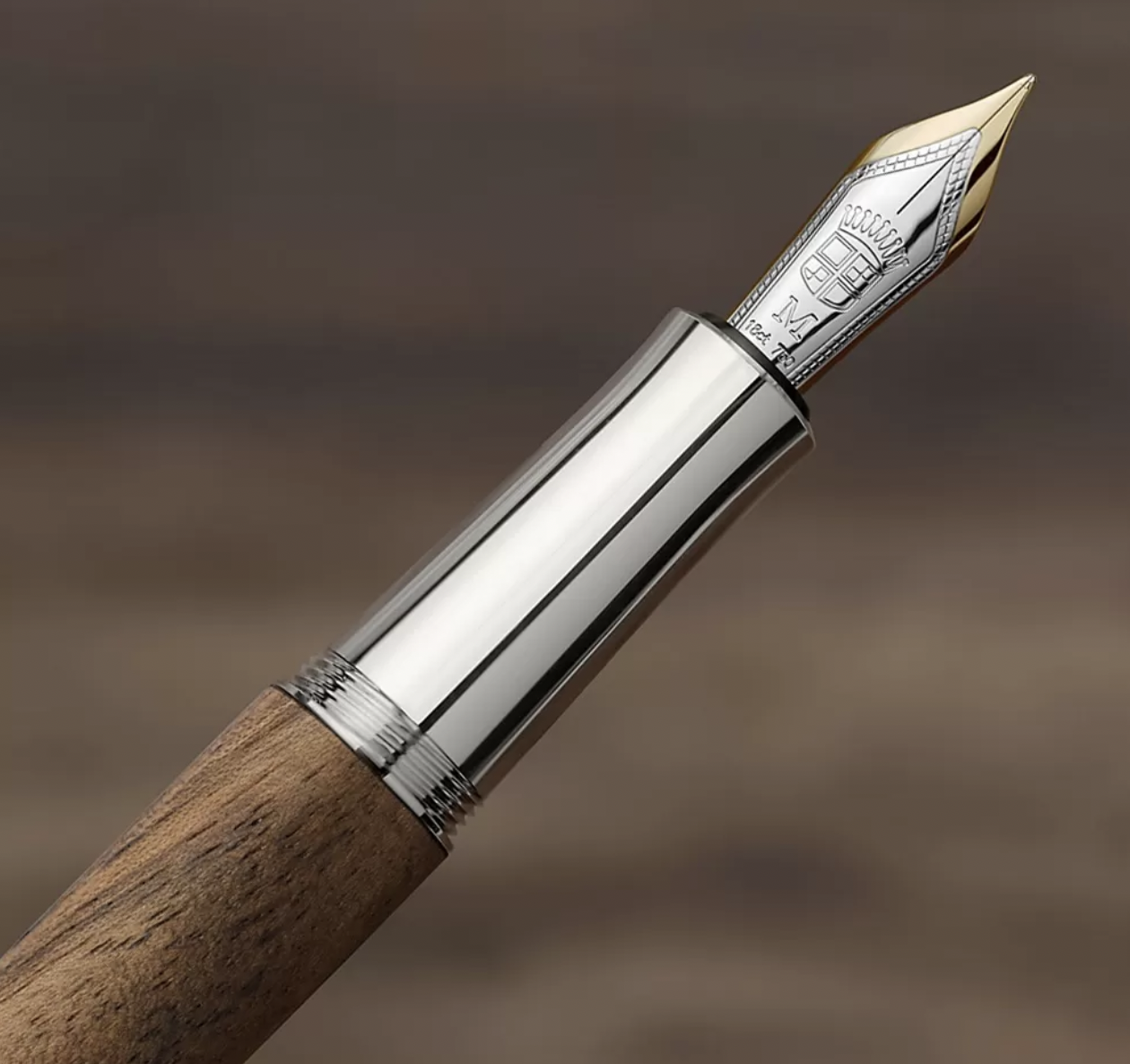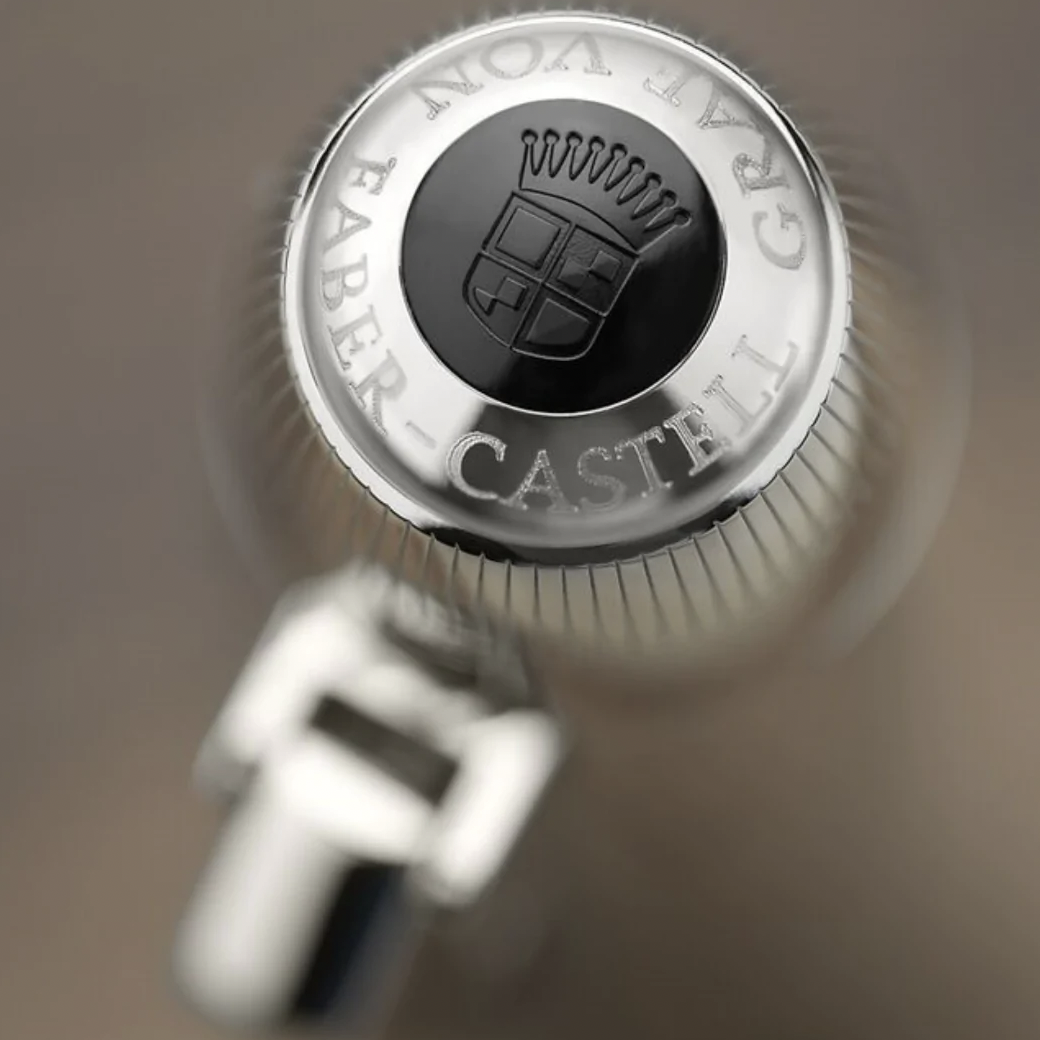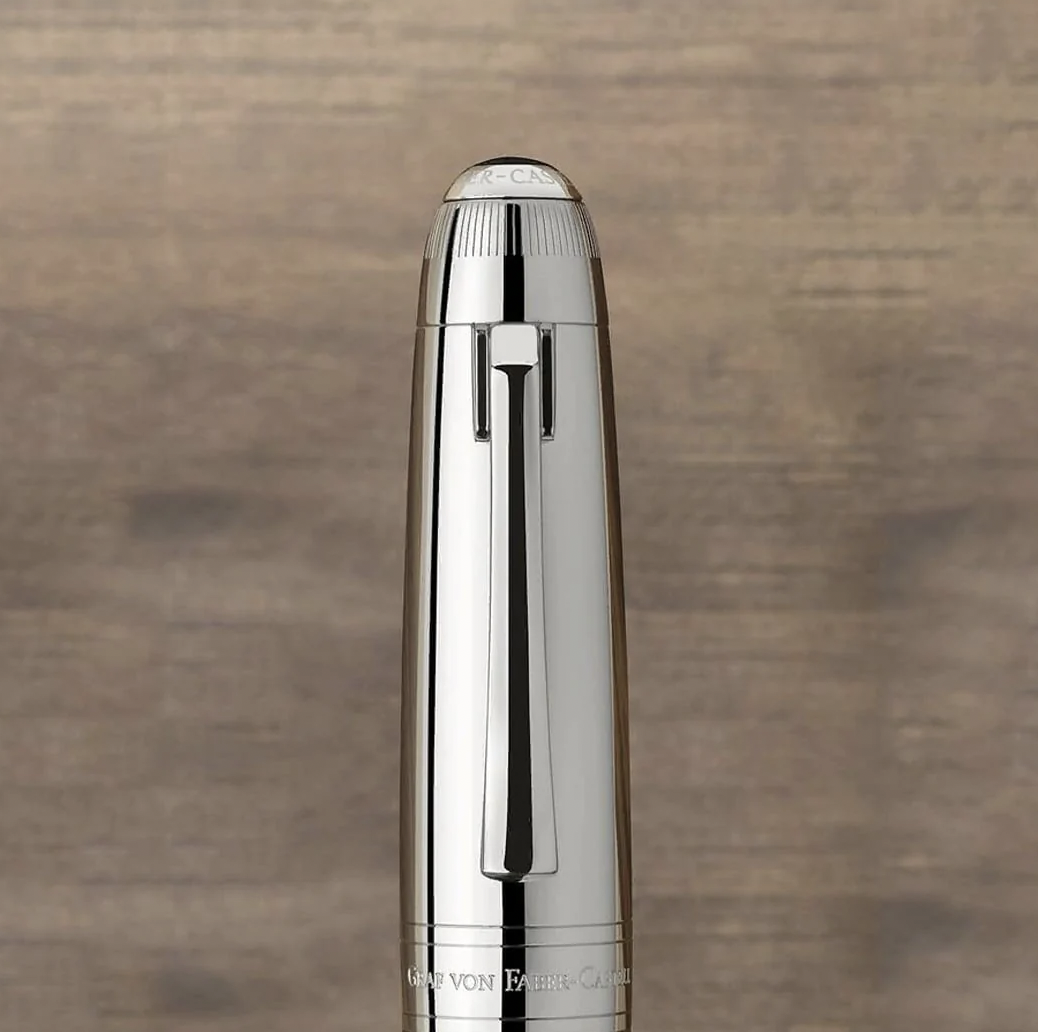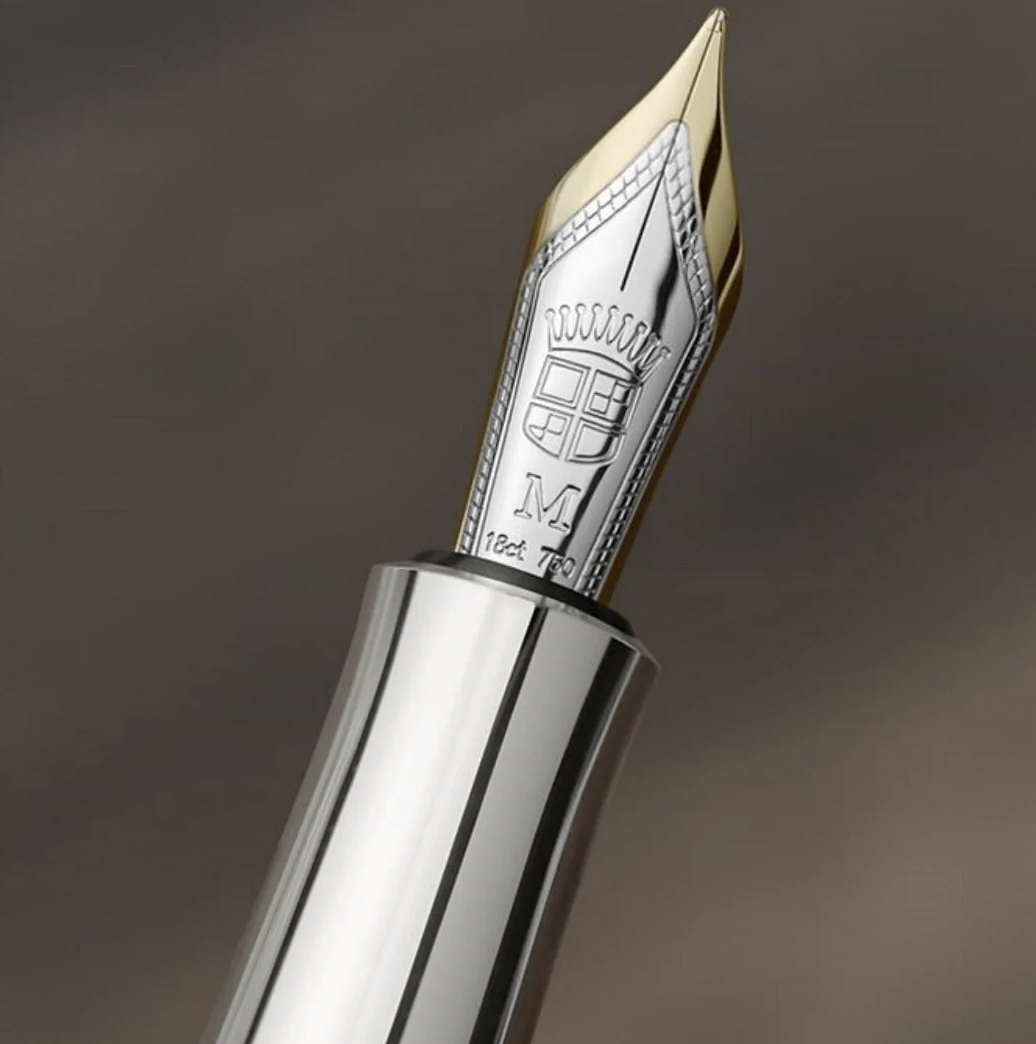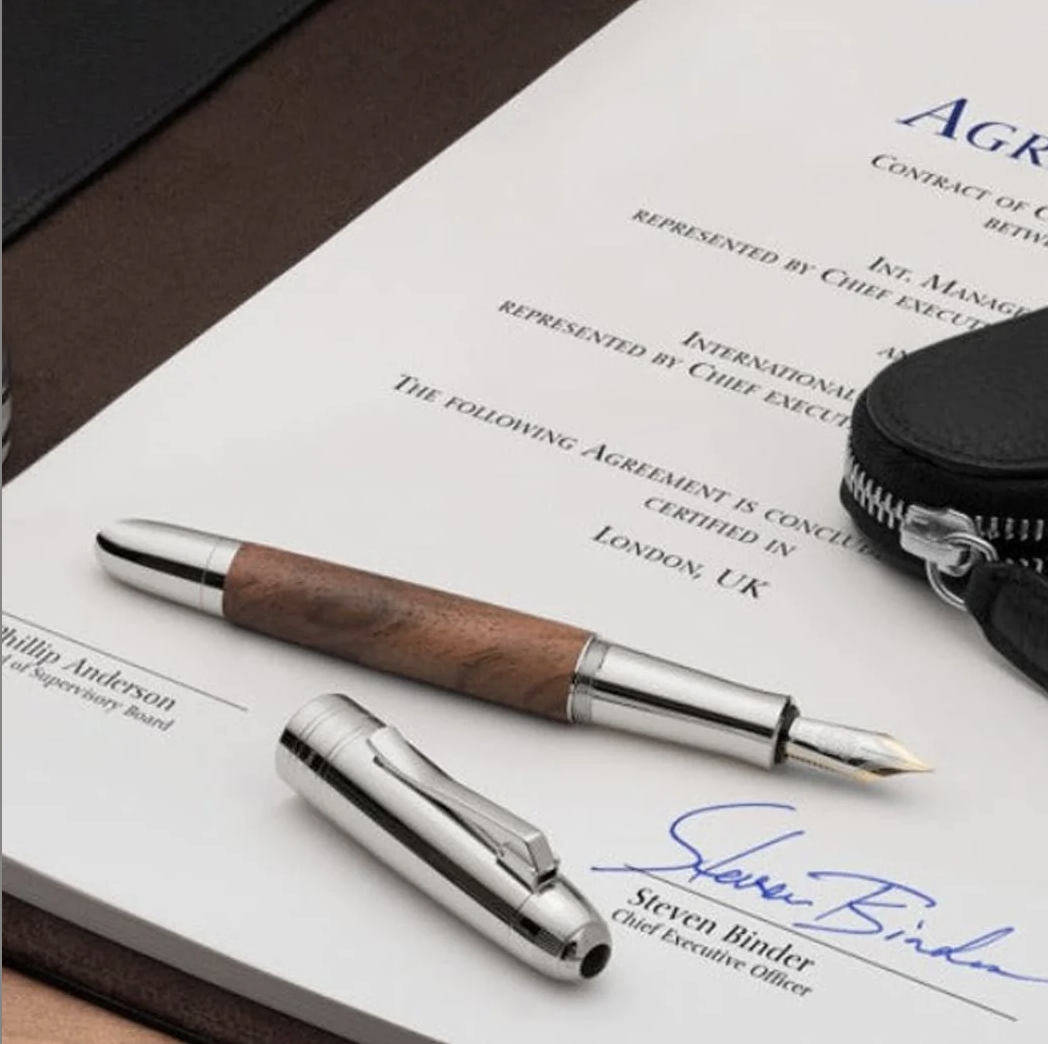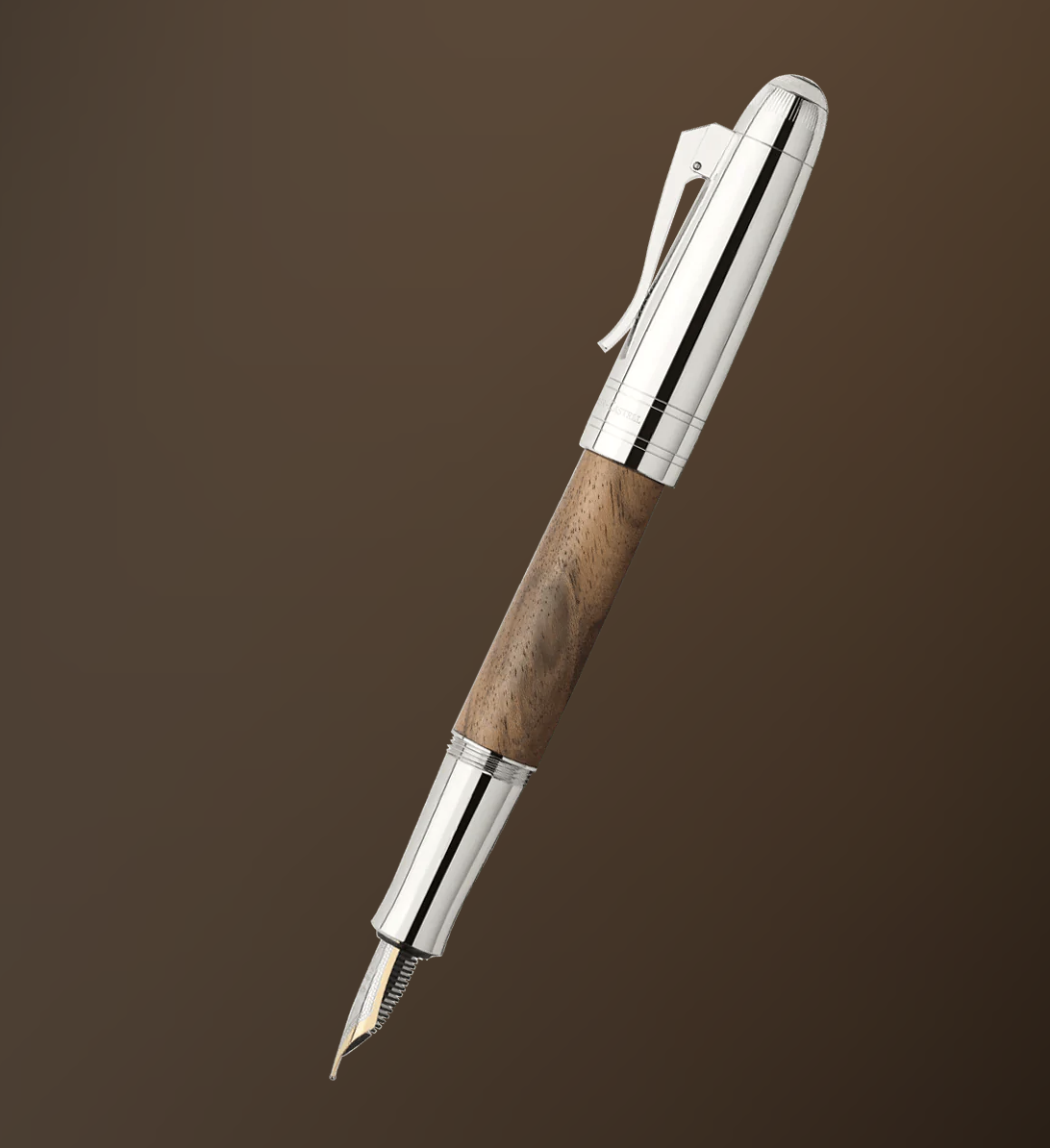 The new Magnum series by Graf von Faber-Castell has a very distinctive cigar-shaped silhouette.
The barrel is made of rare Caucasian walnut wood, offset perfectly by the platinum coated metal parts. The natural differences in colour and structure of the wood make each writing instrument unique.
The rounded end pieces of the Magnum are marked with a black inlay of the Graf von Faber-Castell coat of arms, surrounded by the engraved brand name. Despite the new shape, the pen is immediately recognizable as a Graf von Faber-Castell, due to the characteristic shape of the clip.
The Magnum is available as fountain pen, rollerball, ballpoint and mechanical pencil.
The fountain pen is equipped with a large 18kt gold bicolour Magnum-sized nib and uses a cartridge or a converter.
The writing instrument comes in a dark wooden box.
In 1761, Kaspar Faber started to produce pencils in Stein, near Nuremberg. When the fourth generation,Baron Lothar von Faber, took over the company in 1839 he turned the pencil into a true quality product and the world's first branded writing instrument. Over the centuries, he and his descendants created remarkable products. The result is the Graf von Faber-Castell Collection, a range of extraordinary writing instruments and accessories. They embody "Luxury in Simplicity" by combining selected materials, functionality and superb aesthetics.