Graf von Faber-Castell Pen of the Year 2023 Ancient Egypt Fountain Pen
This pen is available for pre-order with delivery expected October 2023
Contact us for our Chatterley Loyalty Discount, info@chatterleyluxuries.com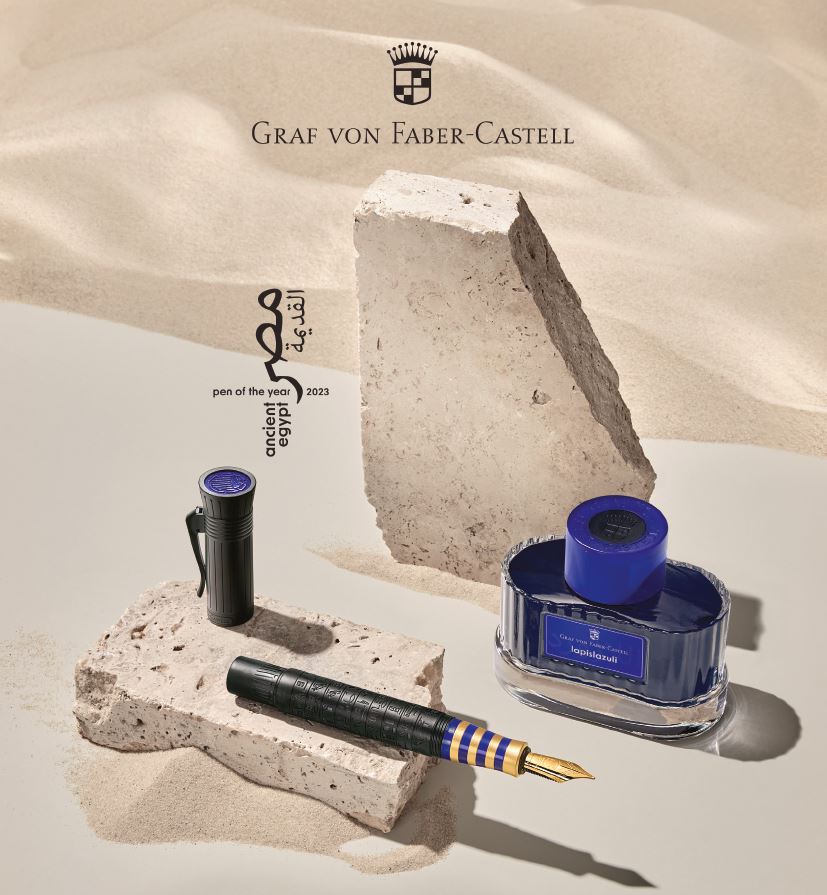 The Pen of the Year 2023 is inspired by ancient Egypt – a civilized culture with an impressive 3,000-year-old history that fascinates people with its many unsolved mysteries. Decorative hieroglyphs of 12 myth-enshrouded deities from ancient Egypt adorn the barrel. The reconstructed blue lapis lazuli inlaid in the end piece shines bright and turns each of the 375 fountain pens and 125 rollerball pens into a unique piece. Packaged with lapis lazuli ink bottle.
From Faber Castell:
Every year we celebrate a special highlight in the Graf von Faber-Castell Collection: the Pen of the Year.  Each limited edition tells the tales of eras and peoples whose deeds shaped the history of humanity. In 2023, the Pen of the Year is inspired by ancient Egypt, its 3,000-year-old history, gods and goddesses, mythology and achievements.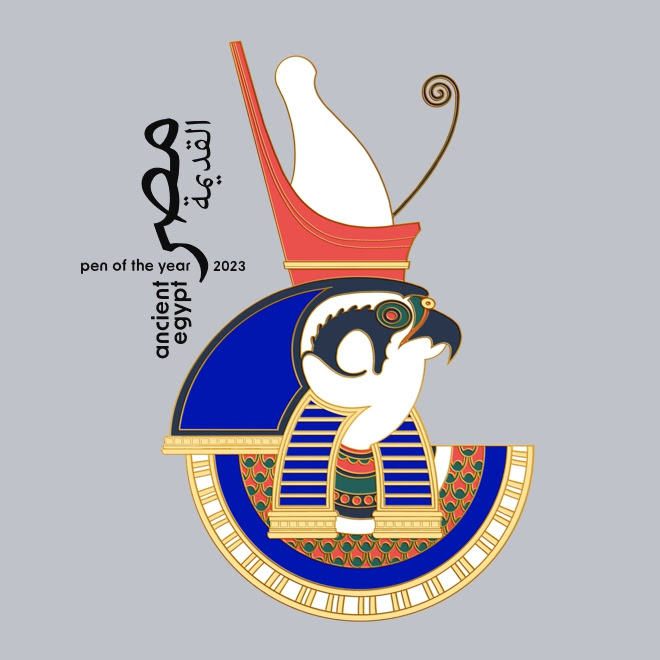 The people of ancient Egypt called their home Kemet (meaning "Black Land"): Every year in the summer months, the earth was flooded and fertilized by the dark silt of the Nile River.
The Kingdom of Egypt in northern Africa arose from this origin with its pharaohs, pyramids, and deities.
Crown
The first element of the Pen of the Year 2023, the cap, draws inspiration from one of the most famous art treasures of ancient Egypt: Nefertiti's tall crown. The shape of her headpiece was rare and was a symbol of her position of power.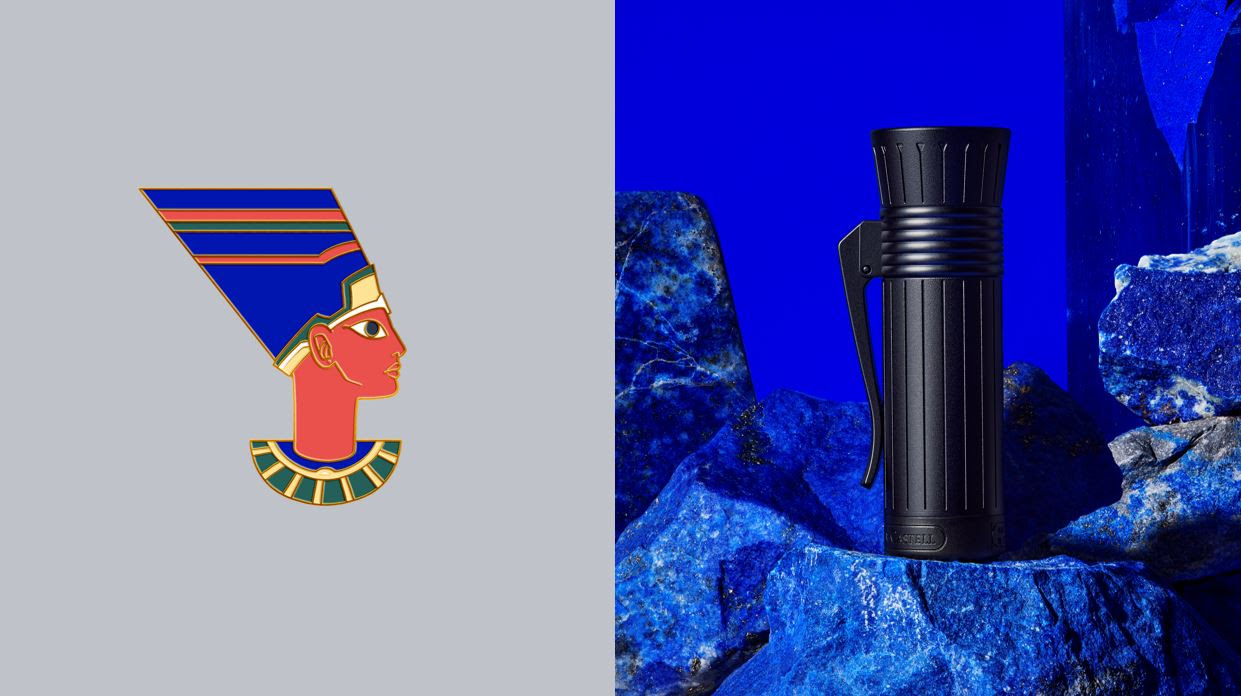 Lotus
The engraved pattern of the lotus on the end piece of the Pen of the Year 2023 represents regeneration and rebirth, because the petals close up every day and sink into the water as the sun goes down, only to rise up once again as the sun comes back up. As one of the most significant symbols in ancient Egypt, the delicate plant graced alabaster vessels, jewelry and columns.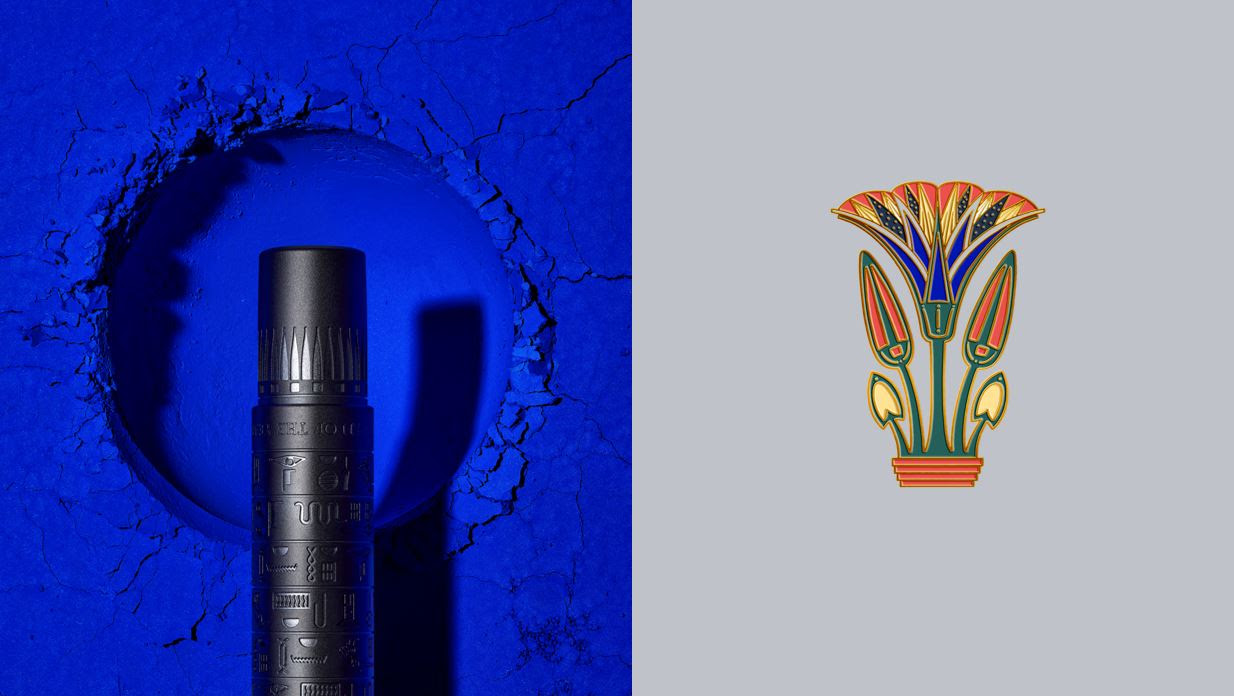 Gold
Gold was the symbol of power and wealth in Ancient Egypt and can be found in impressive pieces of jewelry, tools, vessels and masks. The famous Eye of Horus is engraved in a
24-carat-gold-plated disc on the end piece of the Pen of the Year 2023. The god Horus' left eye, known as the eye of the moon, is seen as a symbol for healing, protection, perfection and power.