Karas Pen Co INK V2 Copper Fountain Pen
This pen has been lovingly used. It is equipped with a Titanium Extra Fine nib and fills via Cartridge Convertor.  It comes complete with original box.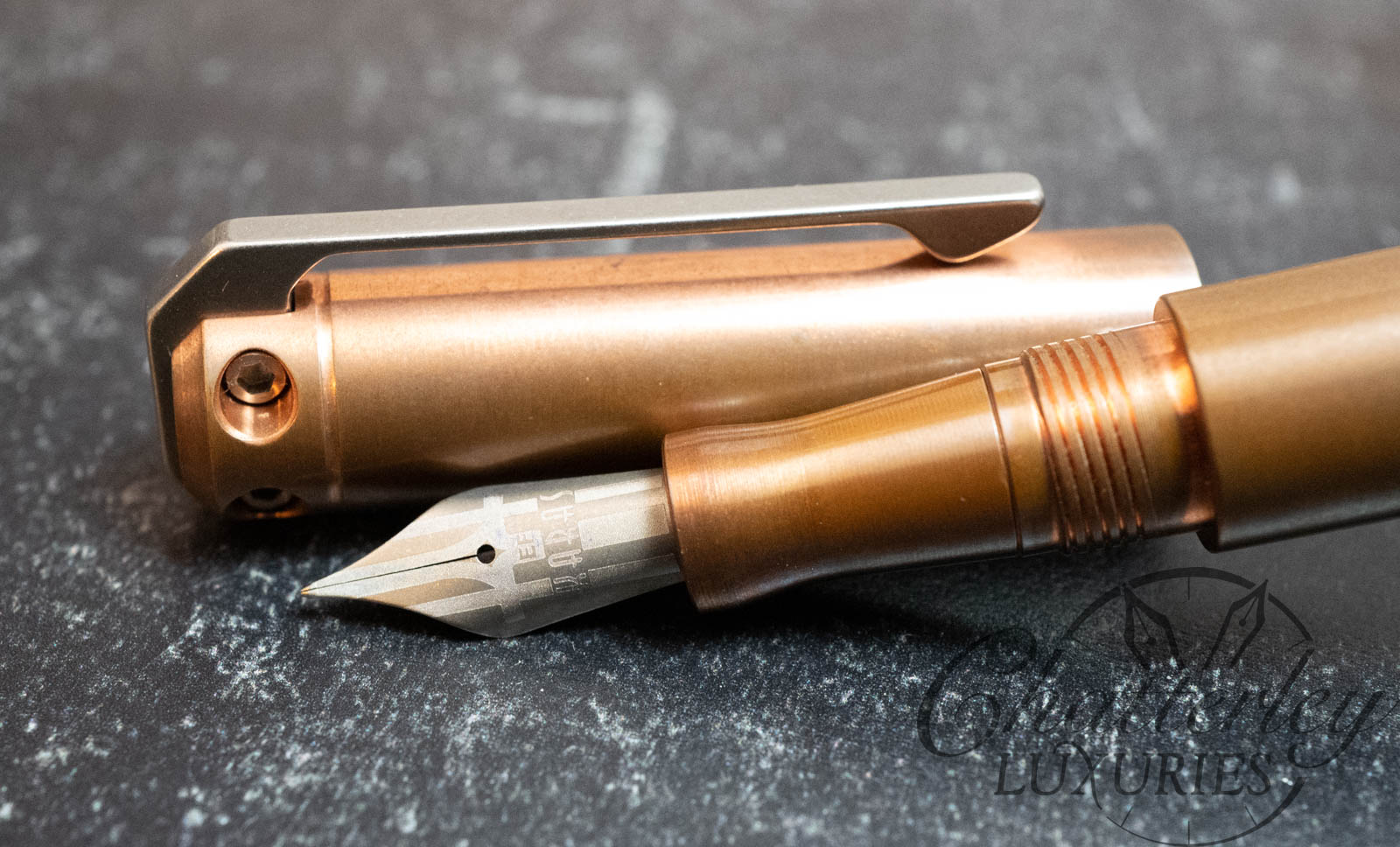 From Karas Pen Company:
The INK V2 is a full-sized, machined fountain pen that comes in aluminum, brass, and copper. The INK V2 uses German-made Bock nib assemblies known for their quality and long life. Also included with each pen is a Schmidt K5 cartridge converter and 2 black Monteverde short international ink cartridges. The grip sections are available in several finish and material options so you can customize your pen even more. The thread-on cap uses triple-start threads to securely attach itself to the pen and to allow the removal of the cap with only 1.5 revolutions. The new Sta-Fast cap features and internal silicone o-ring near the threads that seats on a machined flat just past the grip section, and provides a secure, tight fit that keeps the cap from coming unscrewed when pocket carried. We also test, smooth, and tune every nib before shipping your pen to ensure the nib is writing as it should. The nibs are tested using a K5 converter and our Karas Pen Co fountain pen ink which is made by Papier Plume. The cap does not post on the rear of the pen.
Specifications:
Overall Length (Capped) – 137.80 mm / 5.425"
Weight –115.6g / 4.08 oz
Our pens are designed, manufactured, and assembled in Mesa, Arizona.