Lambrou Classic Pens ZJ2 Gaia Limited Edition Fountain Pen
This pen is pre-owned, but in excellent condition.  It comes complete with box and papers.  It is equipped with an 18kt Medium nib.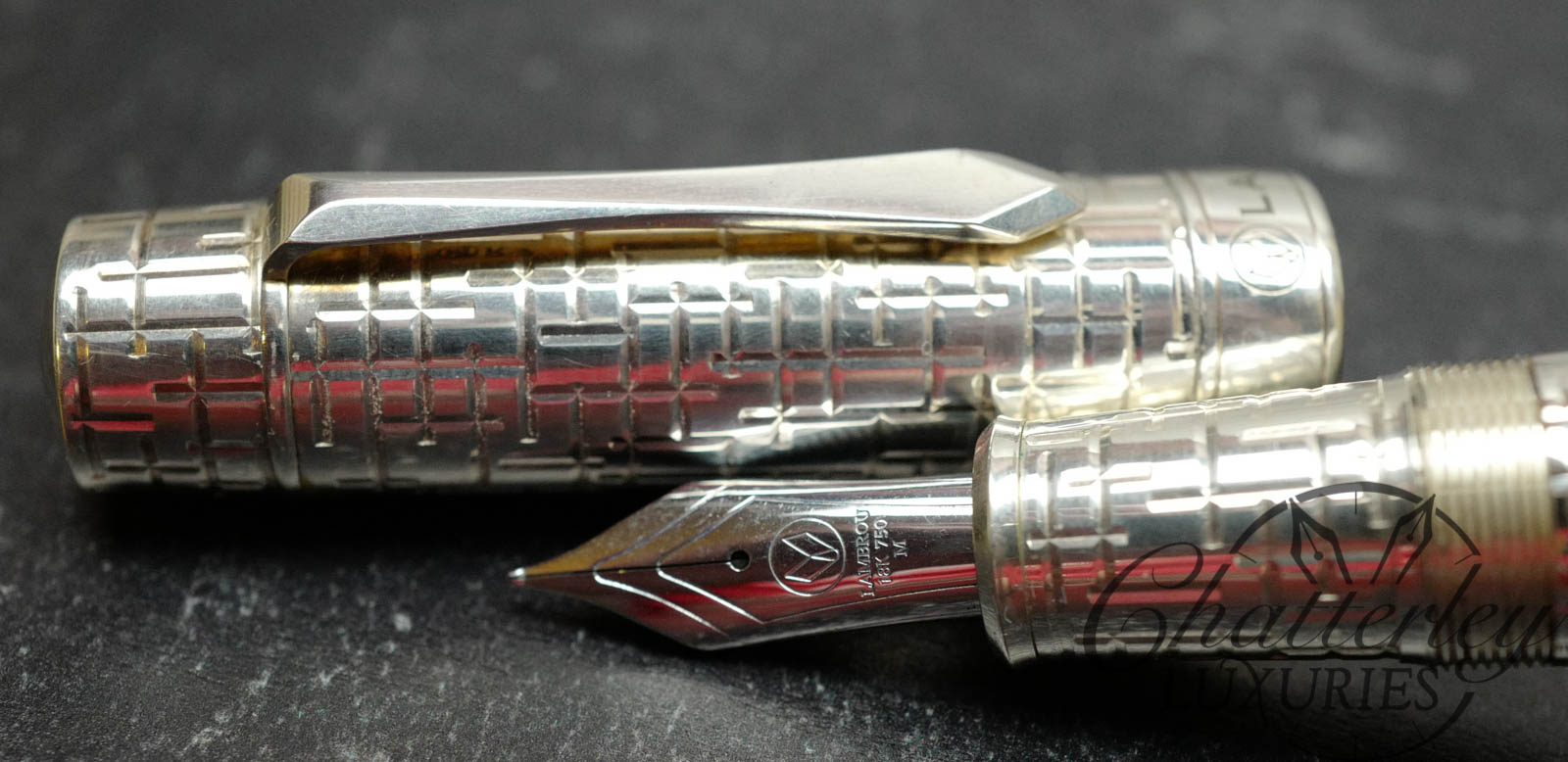 The vertical and horizontal guilloche engraving deep cuts evoke the terrain where the decisive Battle of Thermopylae, between the handful of Greeks and the mighty invading Persian army took place in 480 B.C.
It is a cartridge/converter fountain pen based on the large size Lambrou Pens model Mythos® 878L. This 6 inch long example is engraved by the Murelli Company, on brass, using two different, modern, State of the Art, Linear engravers, one for the Vertical, the other for the Horizontal cuts. The brass pen is thick silver plated, minimum 5 microns. Note that the engraving extends past the clip and also to the straight end of the barrel. The clip is hand crafted sterling silver by Paul Rossi.