Lamy Studio Palladium Fountain Pen
This pen is lovingly used. It comes with its original box and has 14k gold EF nib.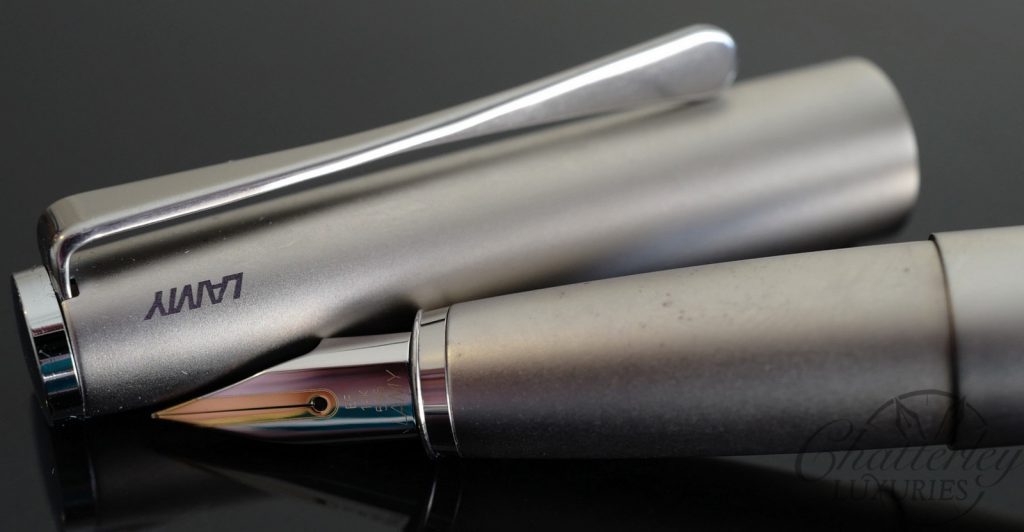 The modern look of the LAMY Studio has just the right hints of artistic flair to give it an elegant yet subtle design. This beautiful version features a palladium finish and two-tone 14k gold nib. A high-gloss chrome clip adorns the pen for a touch of shine.