Marlen Seven Wonders of the World Limited Edition Fountain Pen Set
This pen set is pre-owned, but in excellent condition.  It comes complete with its original box and papers.  Each pen is equipped with an 18kt Medium nib.  The set is LE #30/38.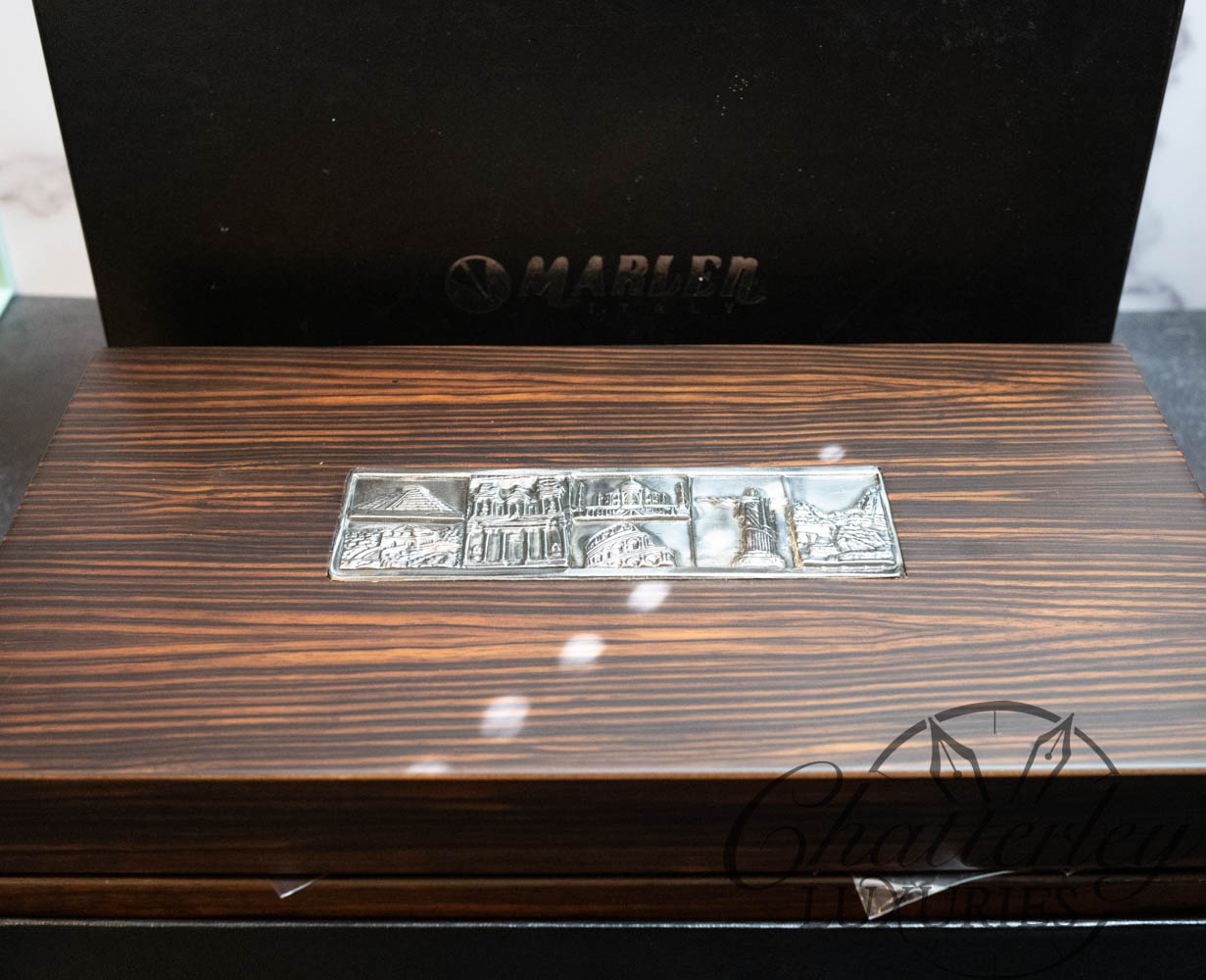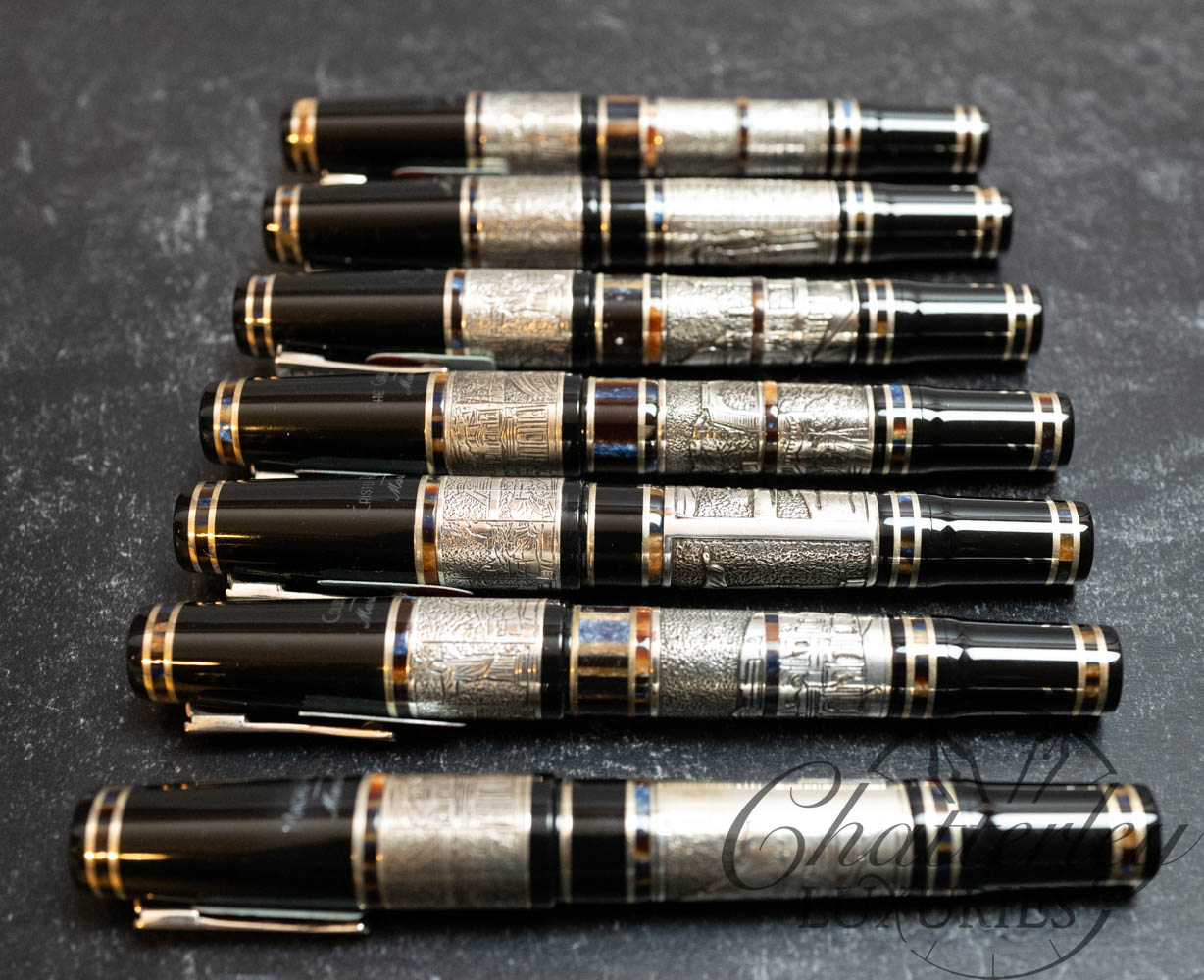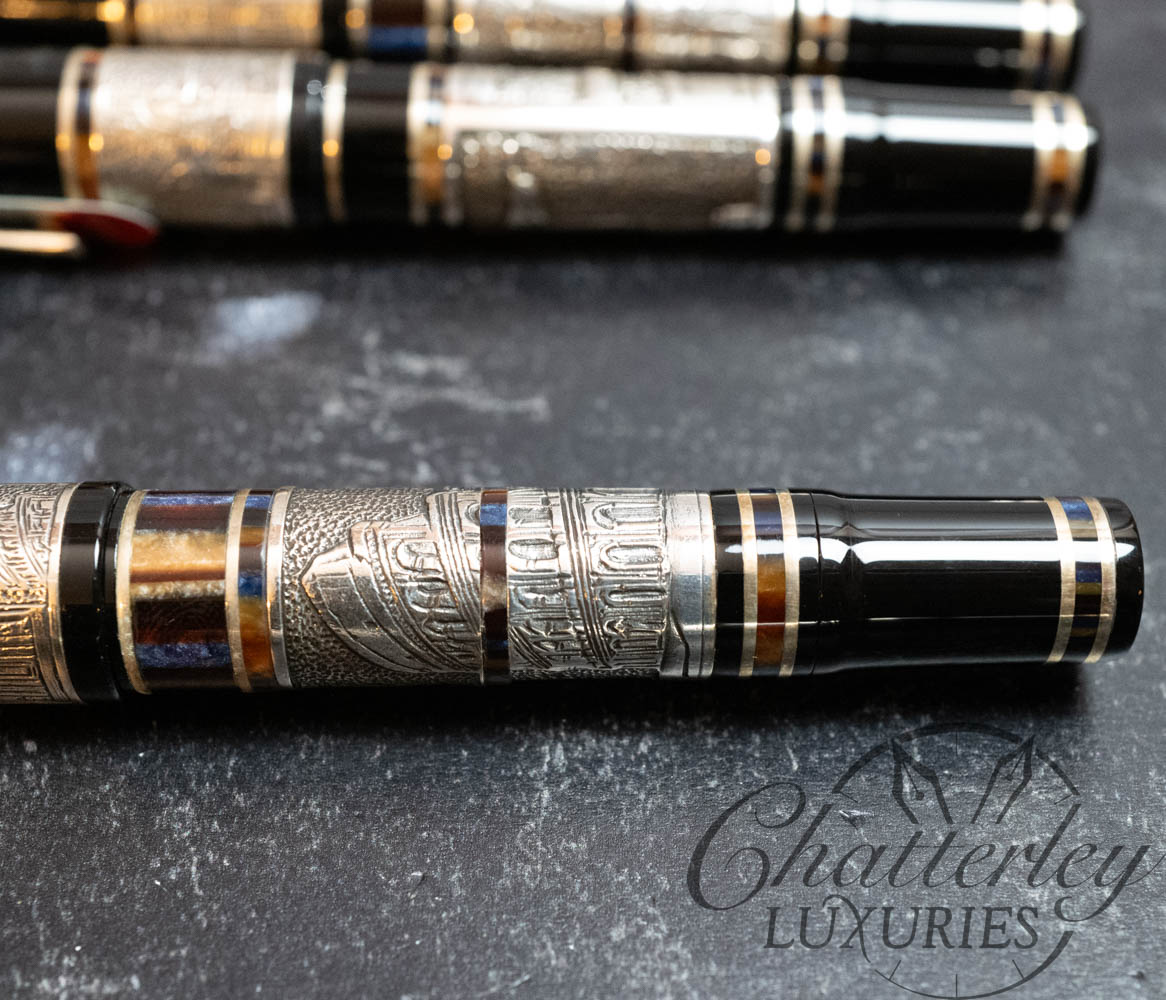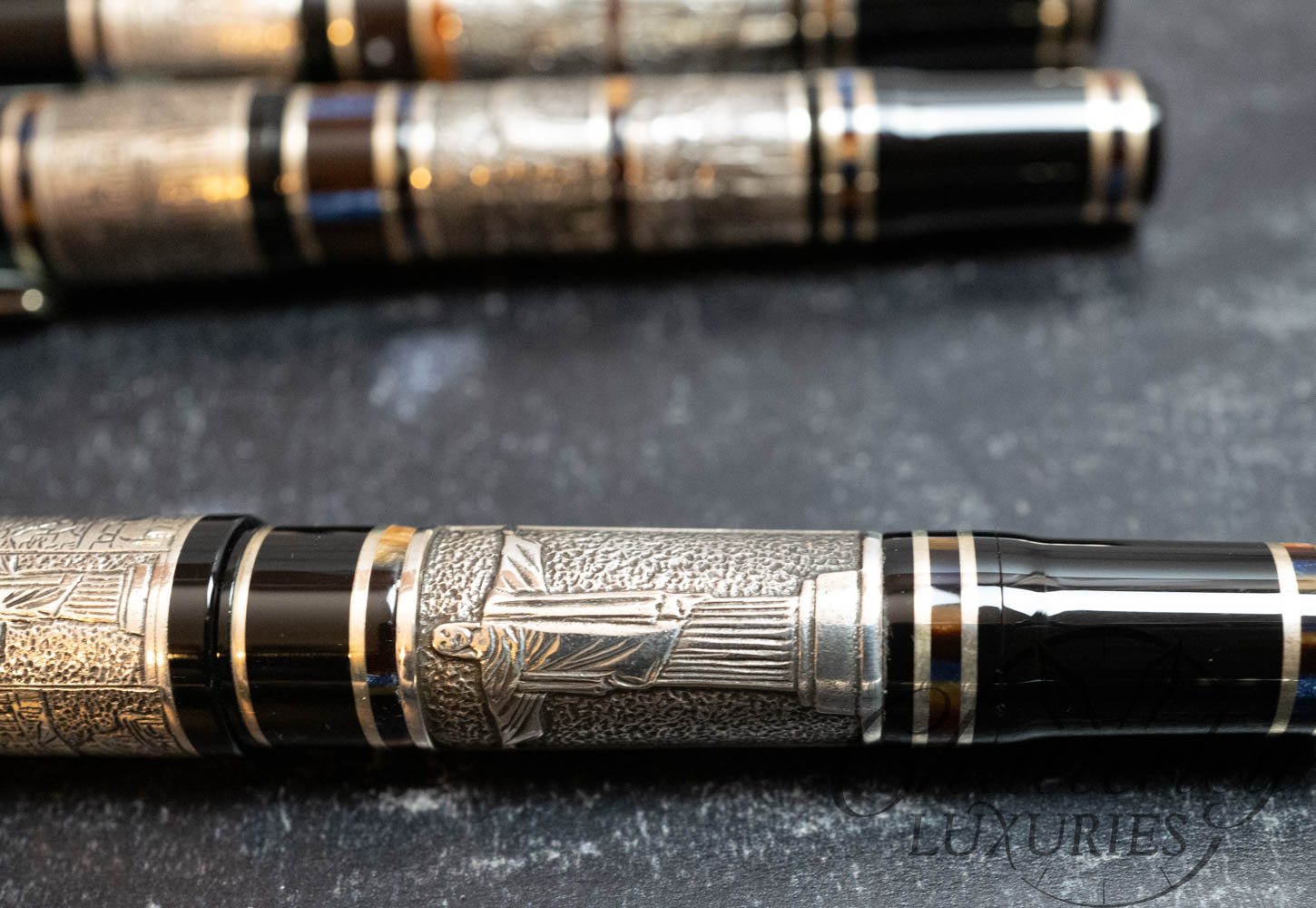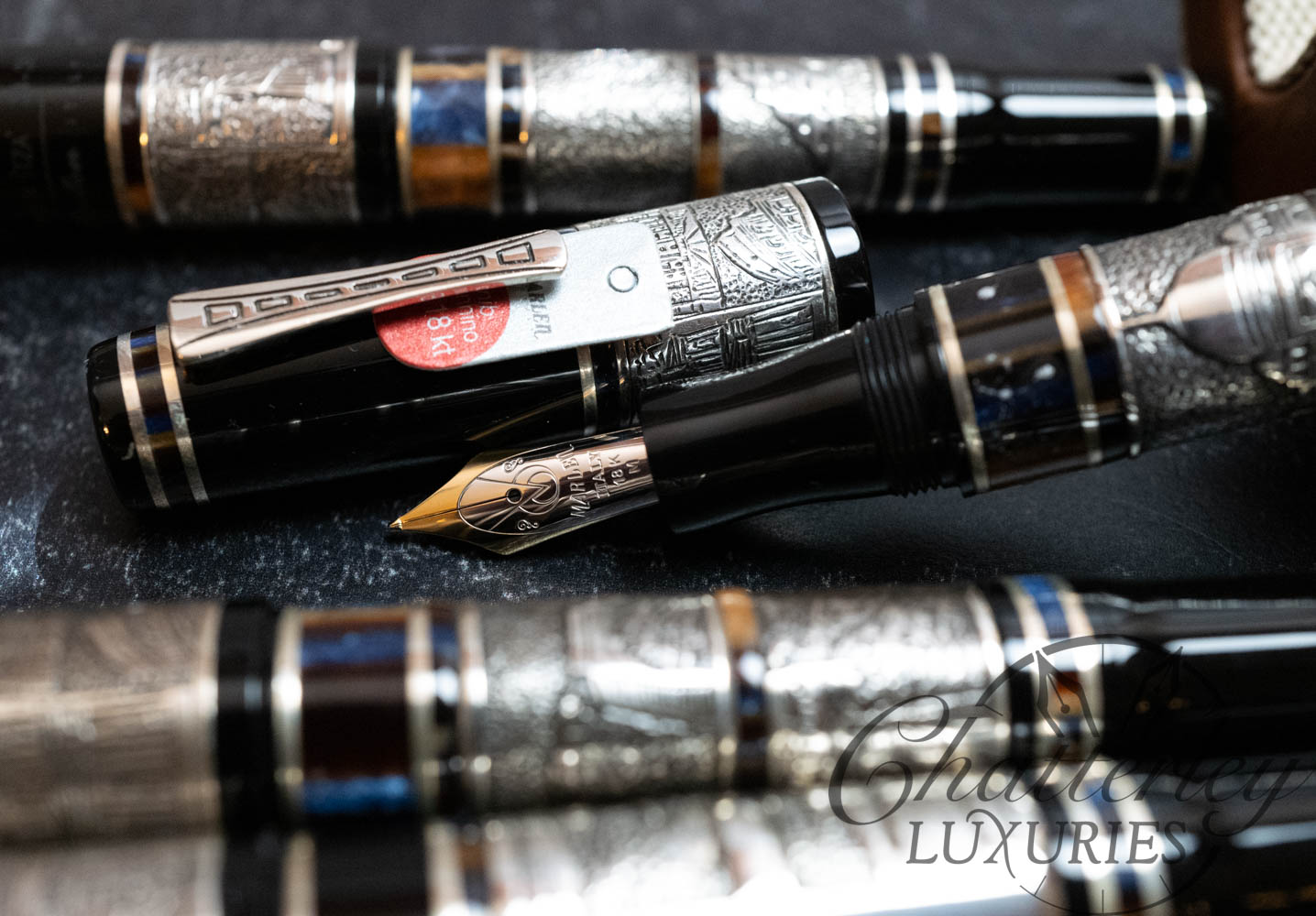 Seven Wonders is a Marlen Project which attempts to revive the seven wonders of the Ancient World concept with a list of modern wonders. A popularity poll was organized by the private New7Wonders Foundation, with winners announced on July 7, 2007 in Lisbon. The winners: Chichen Itza, Christ the Reedemer, Colosseum, Great Wall of China, Machu Picchu, Petra, Taj Mahal. And Marlen intended to create and reinforce the intercultural exchange with the realization of a prestigious set of just 38 pieces for  fountain pens.