Description
Montblanc 149 Fountain Pen with Bespoke Music nib
Up for sale is the 149 with amazing Bespoke Music nib. These nibs cost about 1900 after tax and shipping to order and you have to send in your pen for the nib swap, it goes to Germany and takes about 3-6 months pre covid. Currently its about 6-9 months.  These pens are brand new complete with box and papers. There are 2 versions of the Bespoke Nib. Signature and Calligraphy. Size wise they are the same. The Signature will be smoother and the Calligraphy will have bit more tooth. They are both about 3.6mm Wide on the downstroke.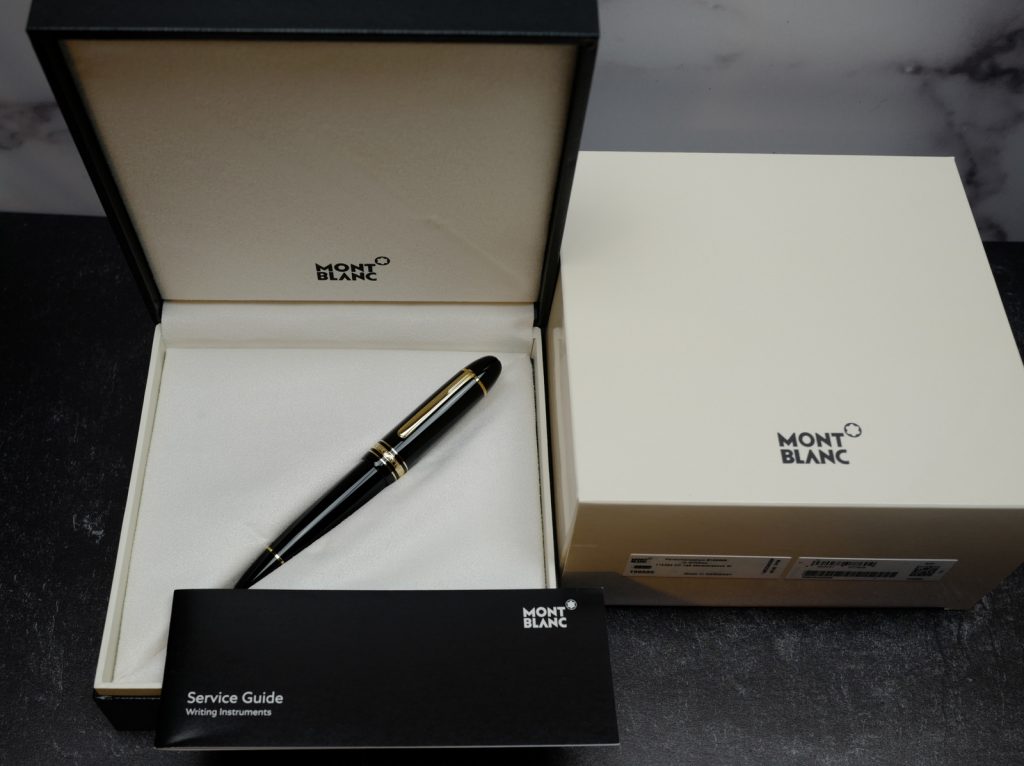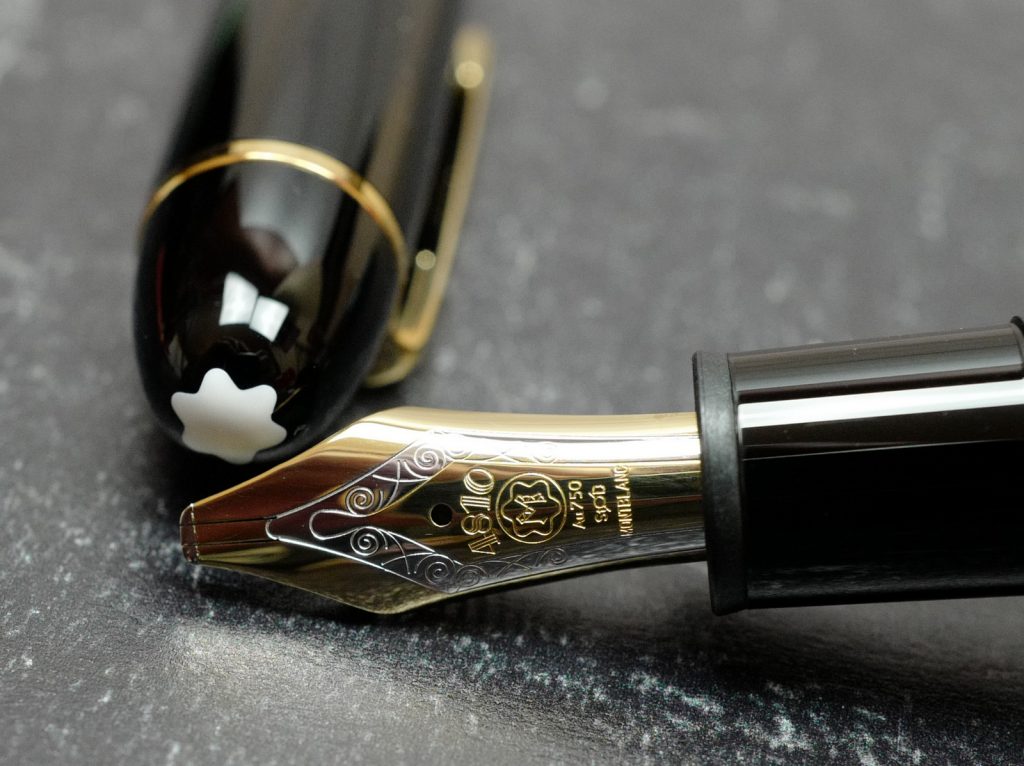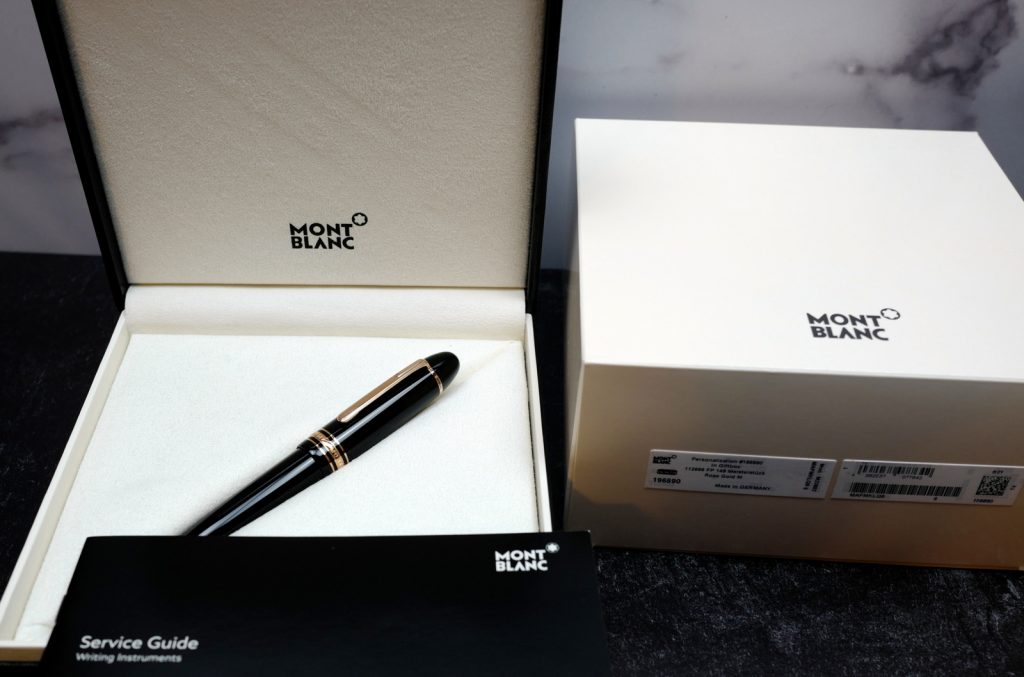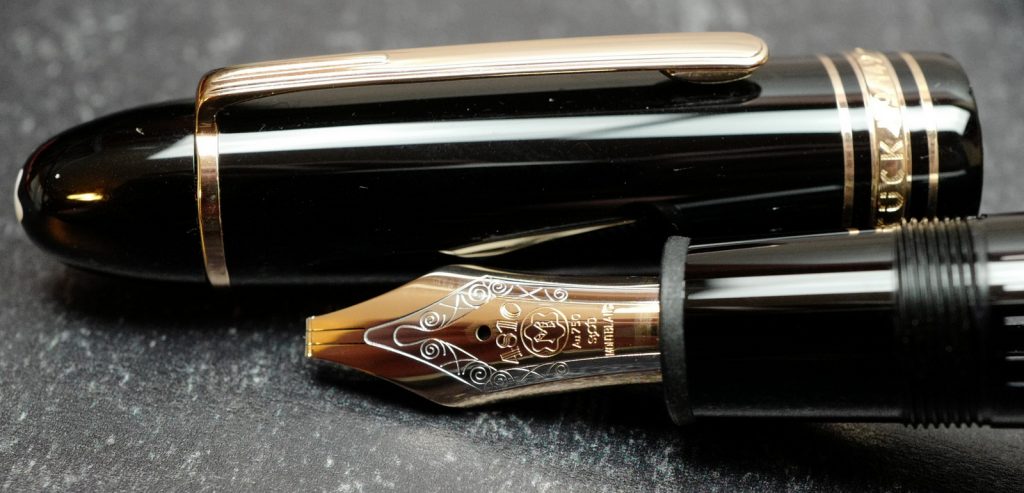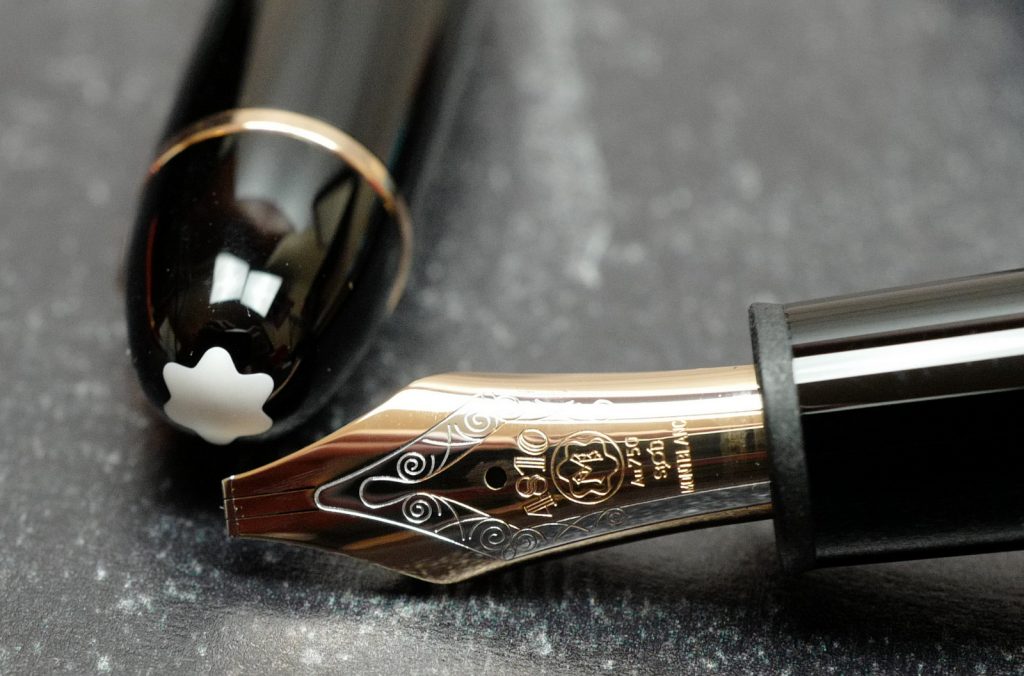 Here is a companions of the 2 nibs. On the left is the Signature and on the right is the Calligraphy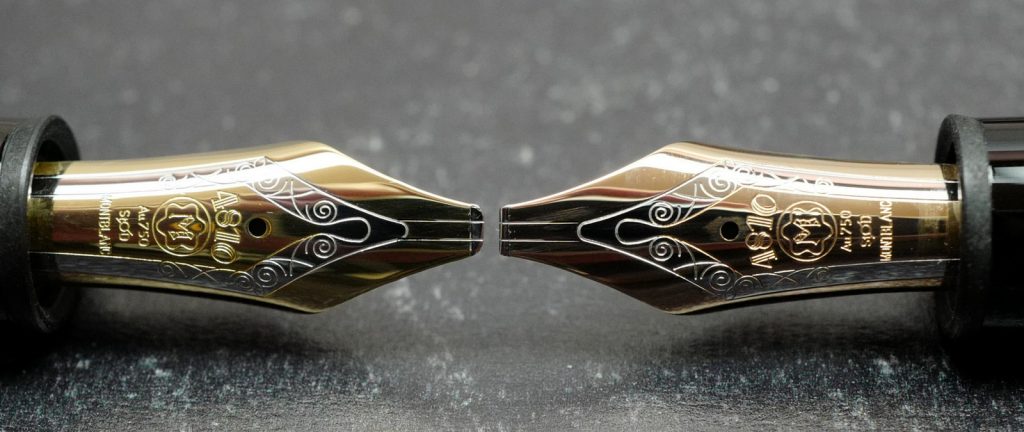 Below is a picture we took from a prior sale with the Signature nib. Both will but down a similar line, very much like a large stub. The Signature will be a bit toothier and have a bit more variation and not quite as smooth. Both are fantastic!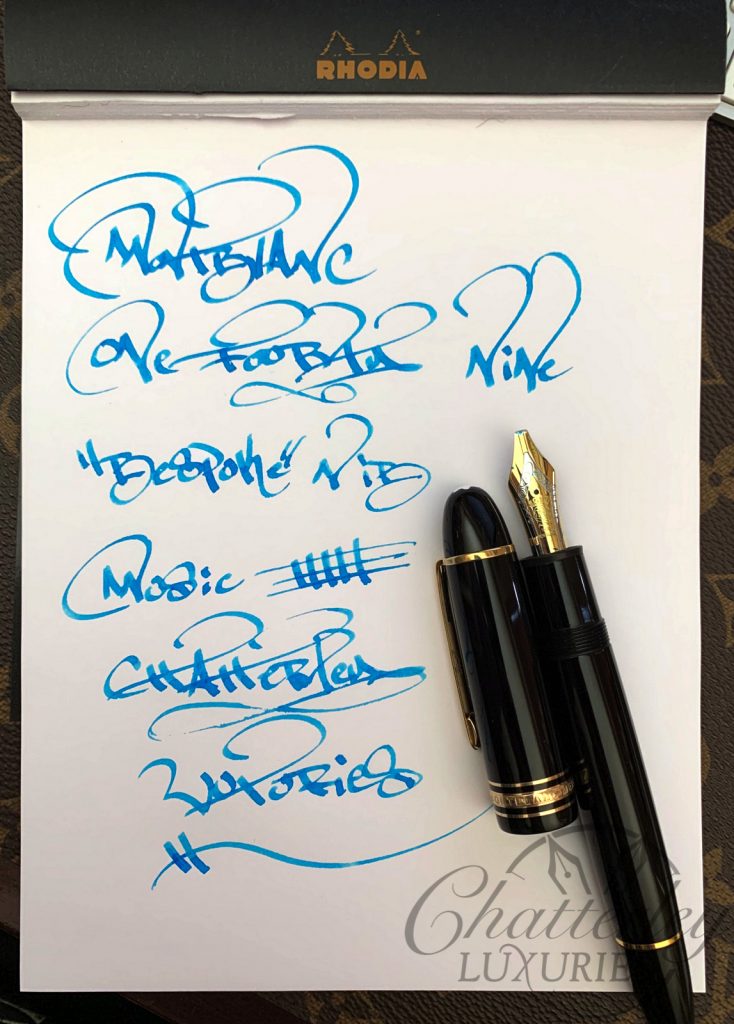 The Meisterstück 149 – a design that writes history. Deep black precious resin with gold-plated details, surmounted by the white star emblem and finished with a handcrafted gold nib, evolve into Montblanc's design icon.
Piston fountain pen.  18k gold nib with rhodium-plated inlay.