Montblanc Limited Edition Patron of the Arts Homage to Henry E. Steinway 888 Fountain Pen
This pen is pre-owned, but never inked and in perfect condition.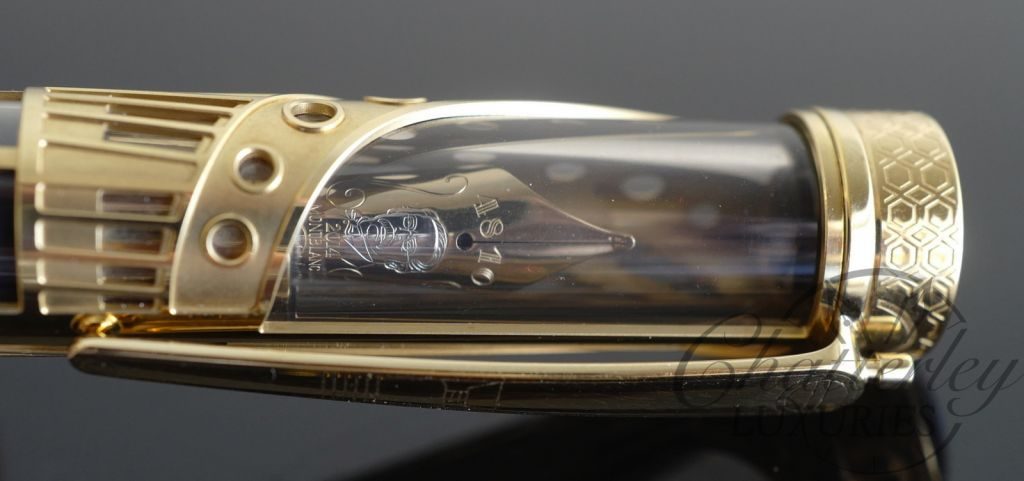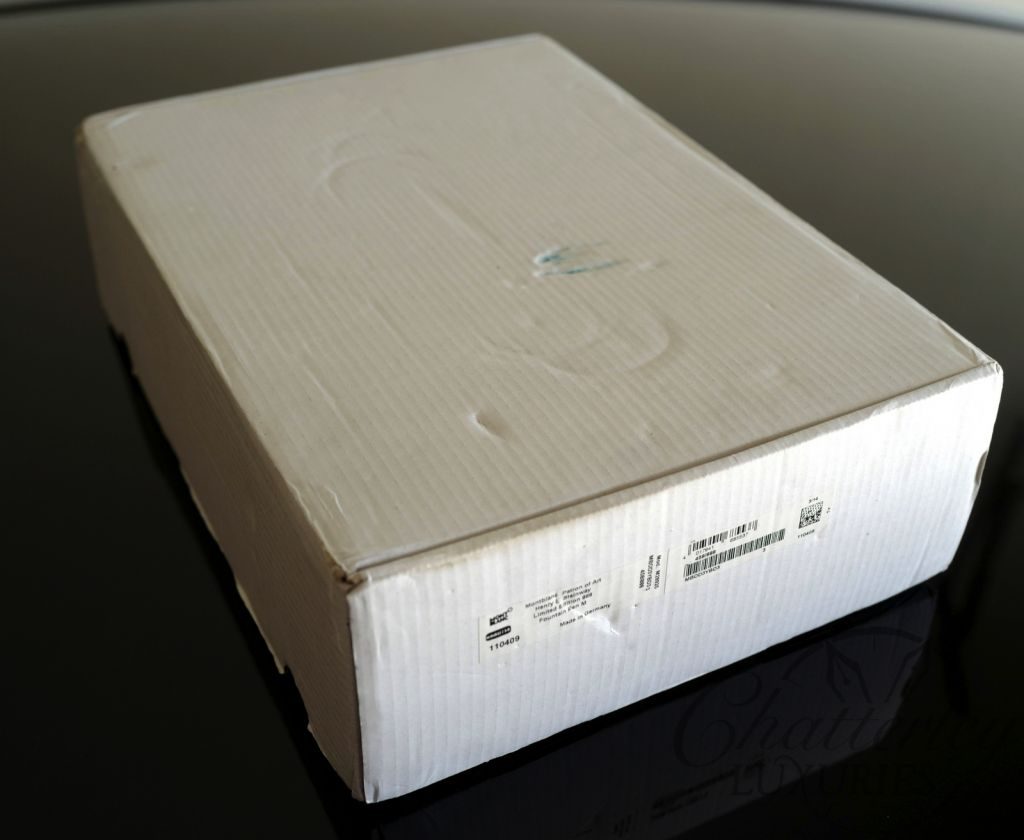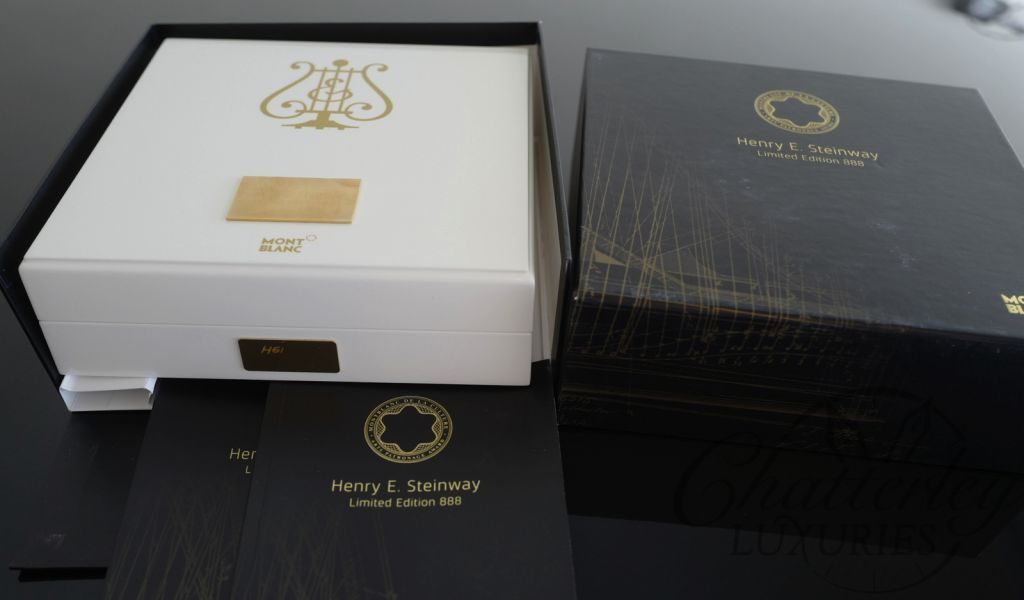 The Patron of Art Edition Henry E. Steinway refers to the classic beauty of a Steinway piano. A gold-plated piano frame decorates the cap, whereas the cap of the 888 edition is made of artfully skeletonised solid 750 gold. Black and white piano keys adorn the barrel of the 888 edition, and the 4810 edition features a barrel in classic black lacquer finish. The clip resembles the patented screw used for bending the grand piano rim. ´Steinway & Sons´, the name to be found above the keyboard of every Steinway piano, is engraved on the cone ring of these Limited Edition pens, completed by an engraved portrait of Henry E. Steinway on the 750 gold nib.
Henry E. Steinway, born in Germany in 1797, was without a doubt the most important piano-building pioneer of all time. After his emigration to New York in 1853, he founded ´Steinway & Sons´ – the legendary company whose inventive spirit is manifested in 128 patents to date. Many of the early ones, such as the overstringing technique and the rim-bending patent covering the process of shaping the curved wooden grand piano rim, determined the shape and construction techniques of the classic grand piano. Apart from being a true innovator of his craft, Steinway actively supported New York´s music scene and, in 1866, founded the Steinway Hall in Manhattan. The first and largest concert hall of its time was a historical success: to this day, Steinway Halls all over the world serve as cultural meeting places for international musicians and music connoisseurs.