Montblanc Limited Writers Edition Agatha Christie Fountain Pen, Ballpoint and Pencil set
This pen  set is used and comes with box and papers. This set originally came with a box for the Fountain pen and pencil and one box for the Ball Point. At some point the owner consolidated all 3 writing instruments into one box.  The Fountain Pen has a Medium nib. The Sterling does have some tarnish to it which can easily be polished off. We are happy to do that prior to shipping it, just let us know.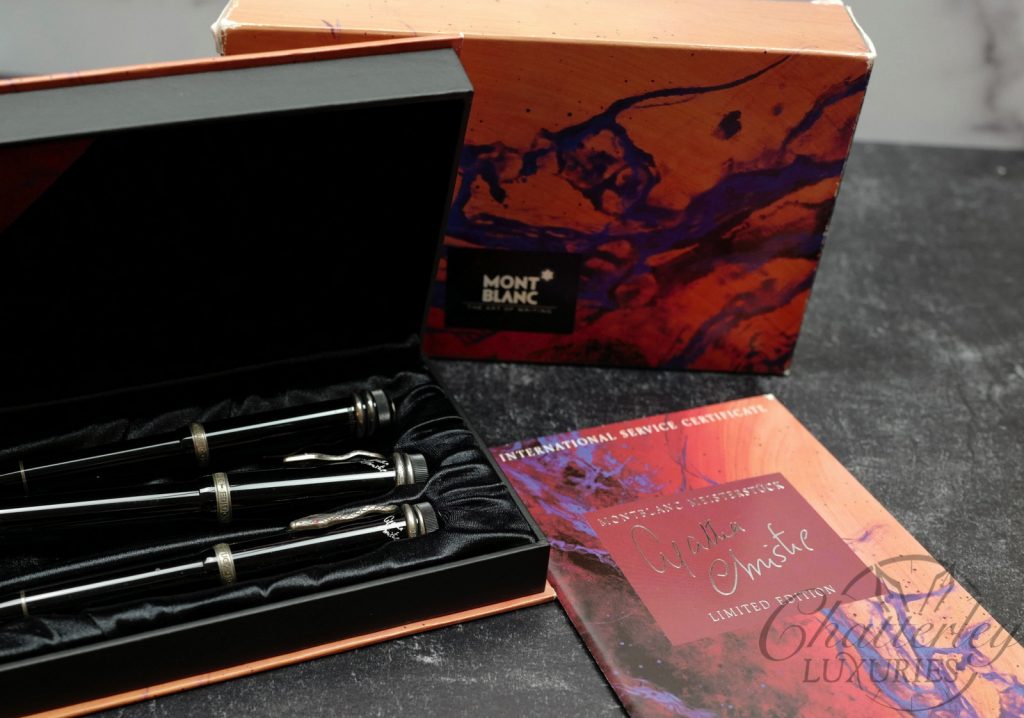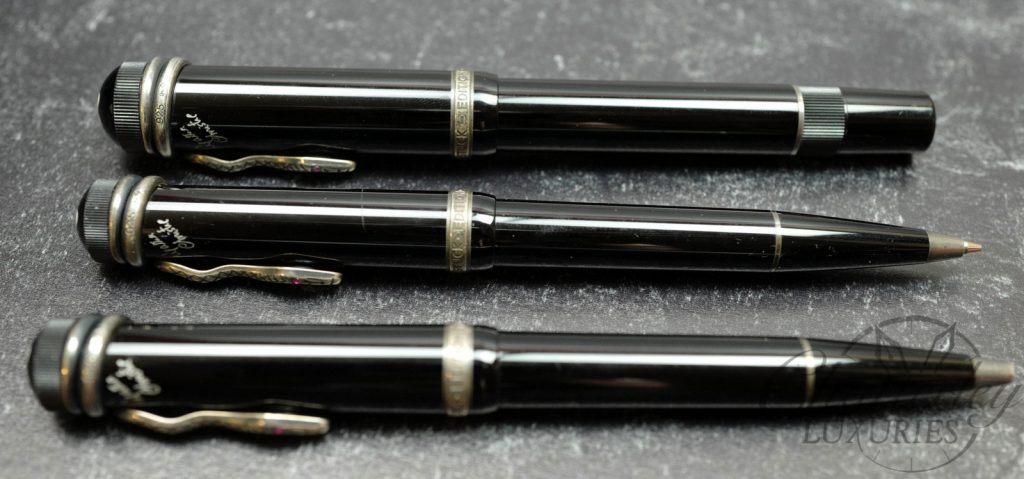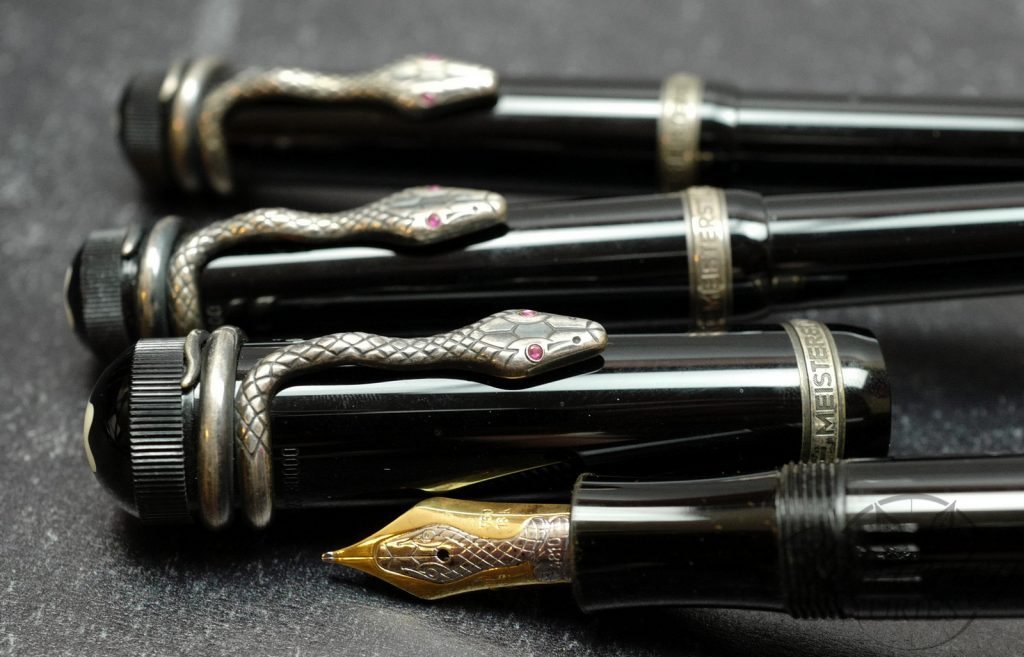 The design of the Writers Edition created in honor of Agatha Christie is based on the classic style of the early 1920's. Around the cap, made of precious black resin, winds a snake made of 925 Sterling Silver, which hints of a creeping tension of the authors novels and serves as the clip for the pen. The eyes of the snake are set with two rubies and glint bewitchingly.