Description
Montblanc Meisterstuck 149 Fountain Pen
The 149. Montblanc's Flagship model. Still Iconic after over 60 years!
This particular 149 has just been to Montblancs "repair spa". 🙂 It had some deep marks on the body. We sent it into Montblanc and now it has all new plastic and a new piston filling system. The pen has been basically made brand new. There are no marks on the pen at all. (there is some dust in the picture)
Its like a brand new pen now, but just missing its box. It has a 18k Fine nib.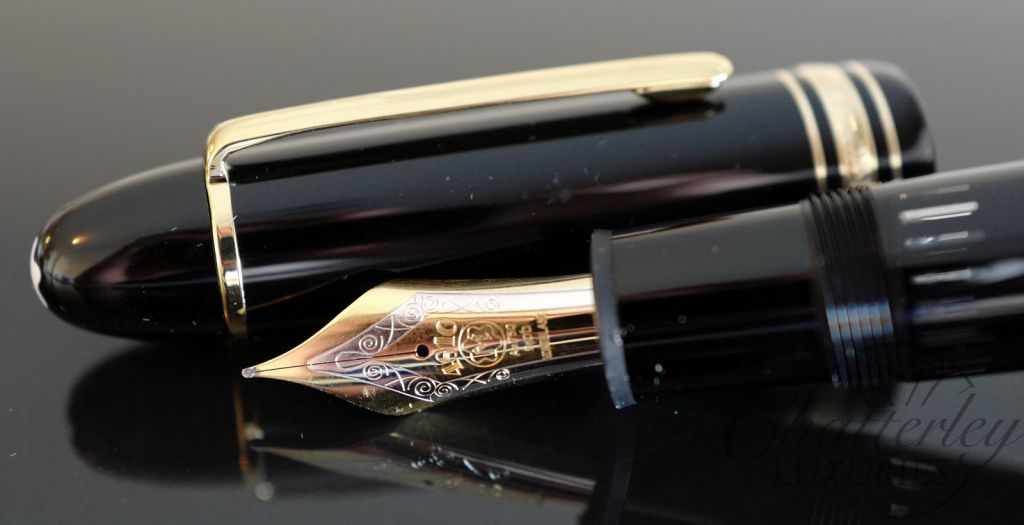 The Meisterstück 149 – a design that writes history. Deep black precious resin with gold-plated details, surmounted by the white star emblem and finished with a handcrafted gold nib, evolve into Montblanc's design icon.