Presented for sale here is a vintage Montblanc Meisterstück L139 Fountain Pen.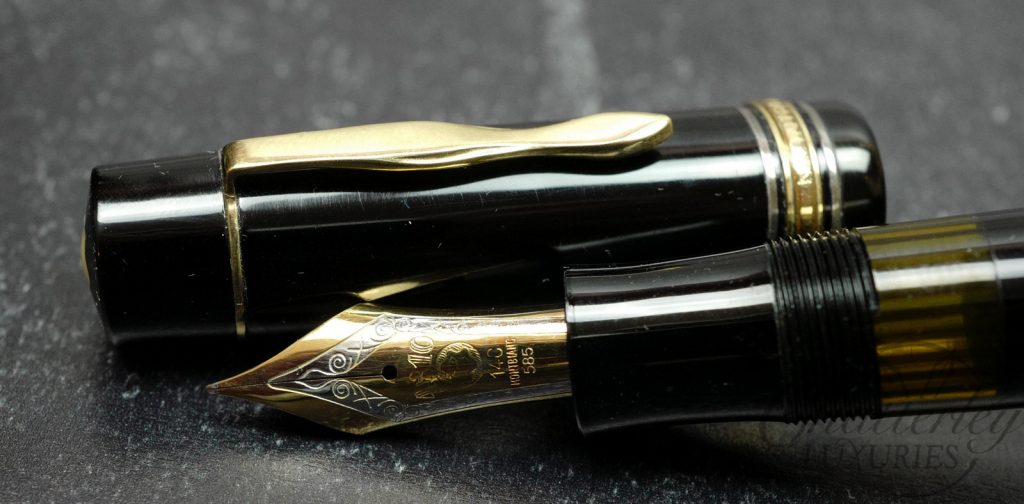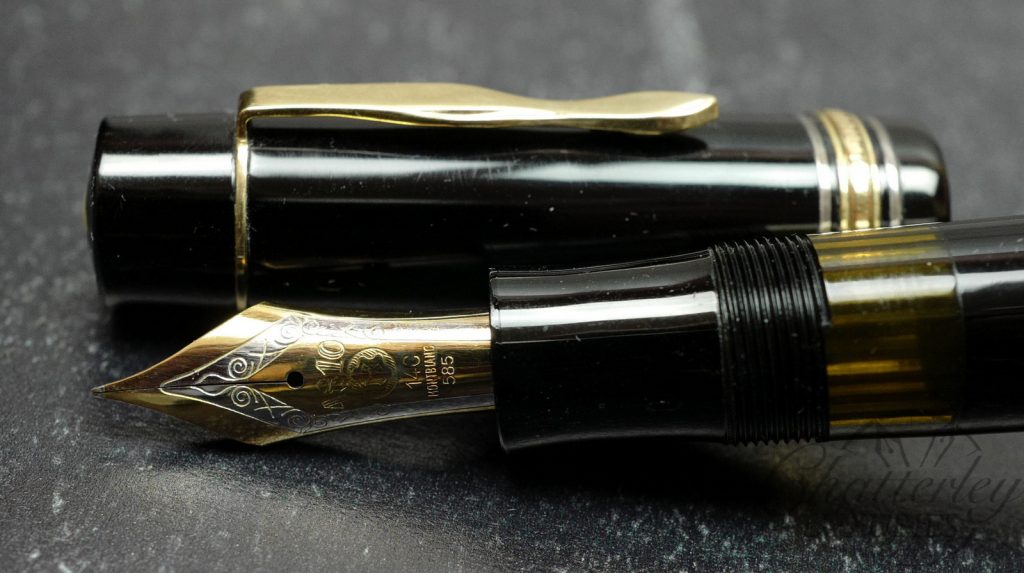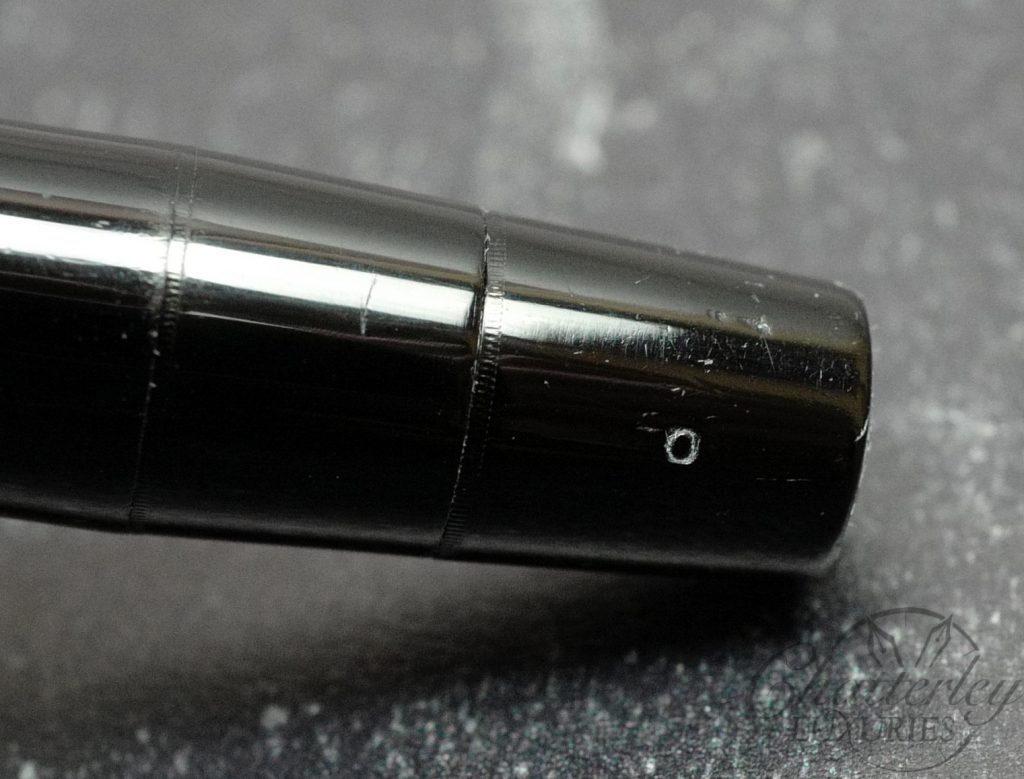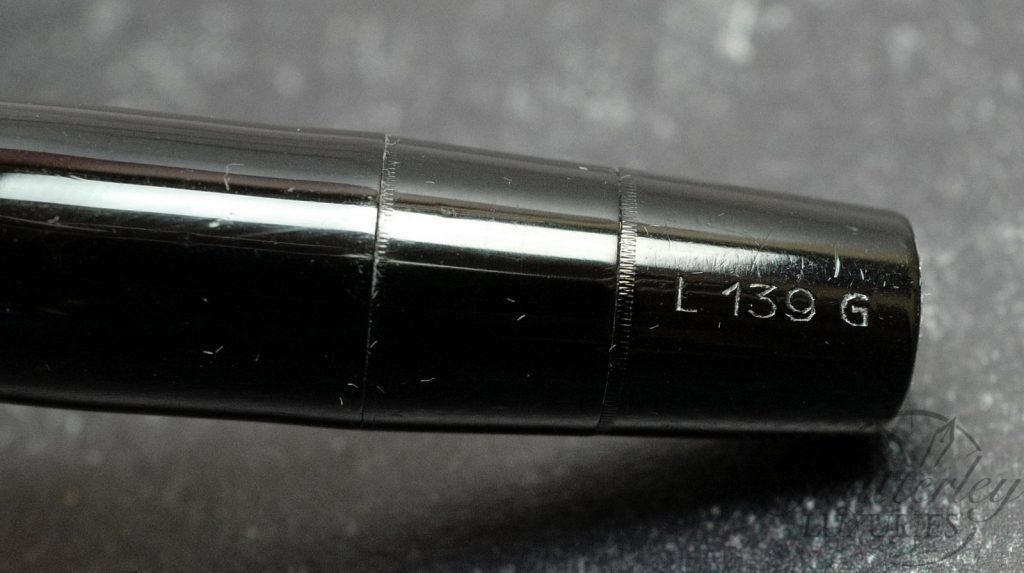 The 139s are hard to date because they were made for a quite a long time, so this one dates from 1939-1951. The imprints on the blind cap are very nice. .
The window is pretty clear, and the feed is a flat feed. The pen has a Fine Flex nib.
The pen is a fantastic example of one of the most collectable Vintage Montblancs and is perfect working condition.
It fills via telescopic Piston Filler.