Montblanc Patron of the Arts 4810 Limited Edition Moctezuma I Fountain Pen
This pen is brand new, SEALED and comes with box and papers.
Below are pictures of a prior sold pen. The pen you will get is still sealed in the box.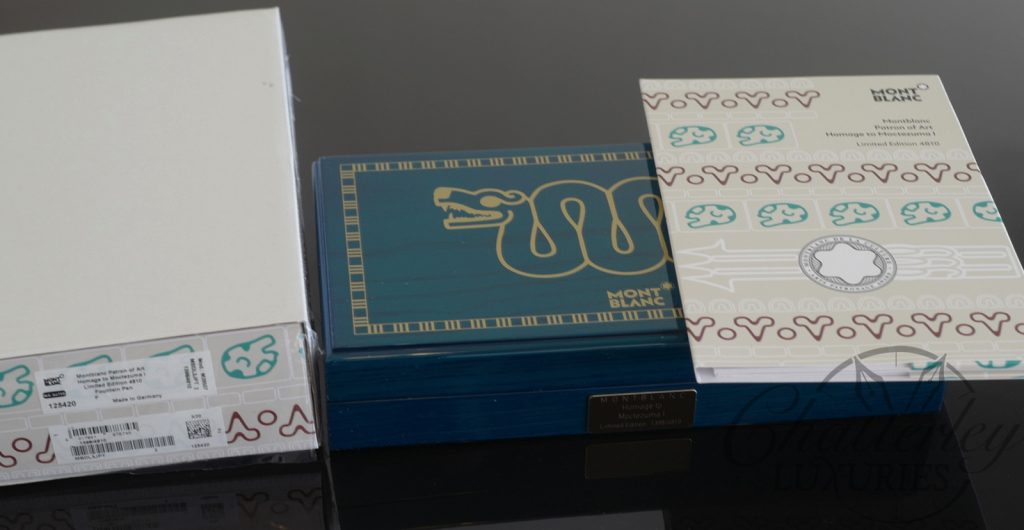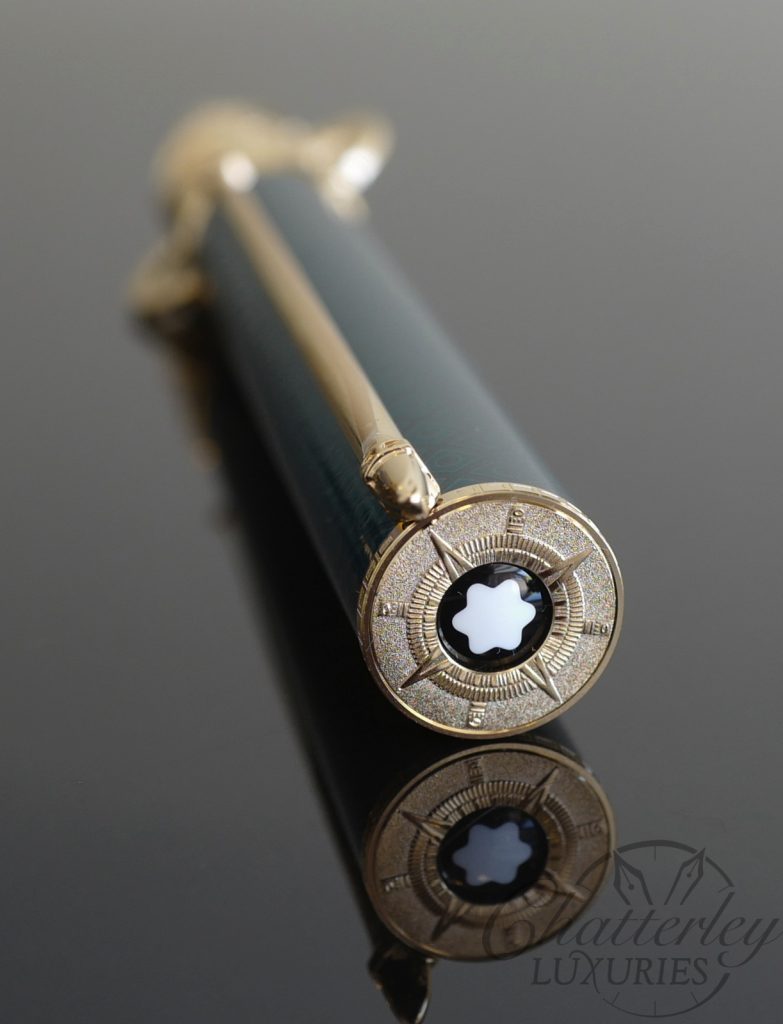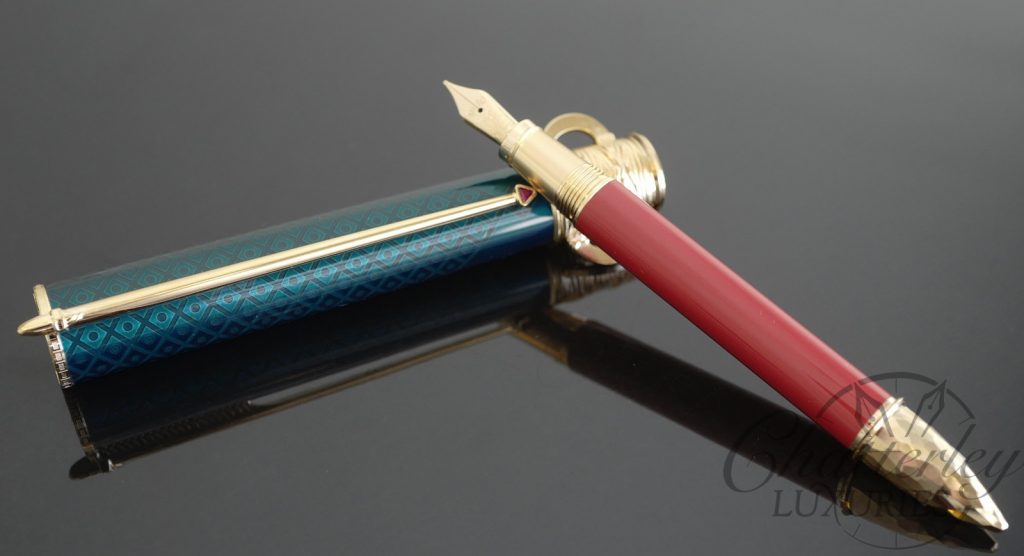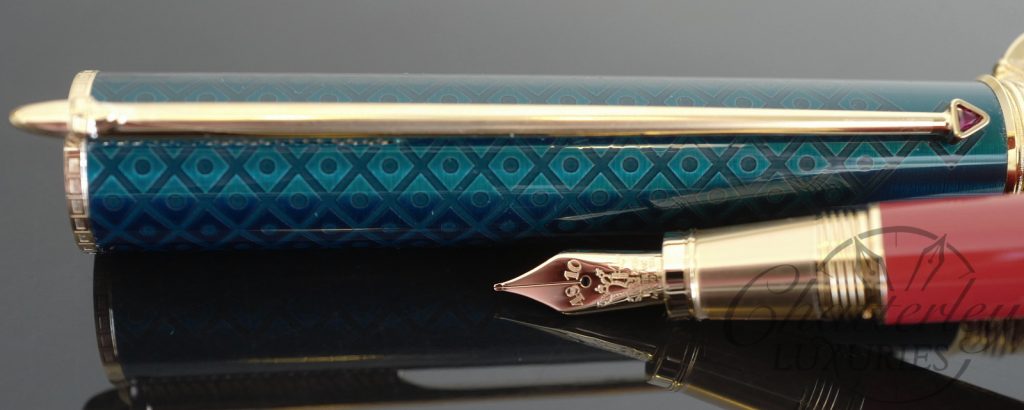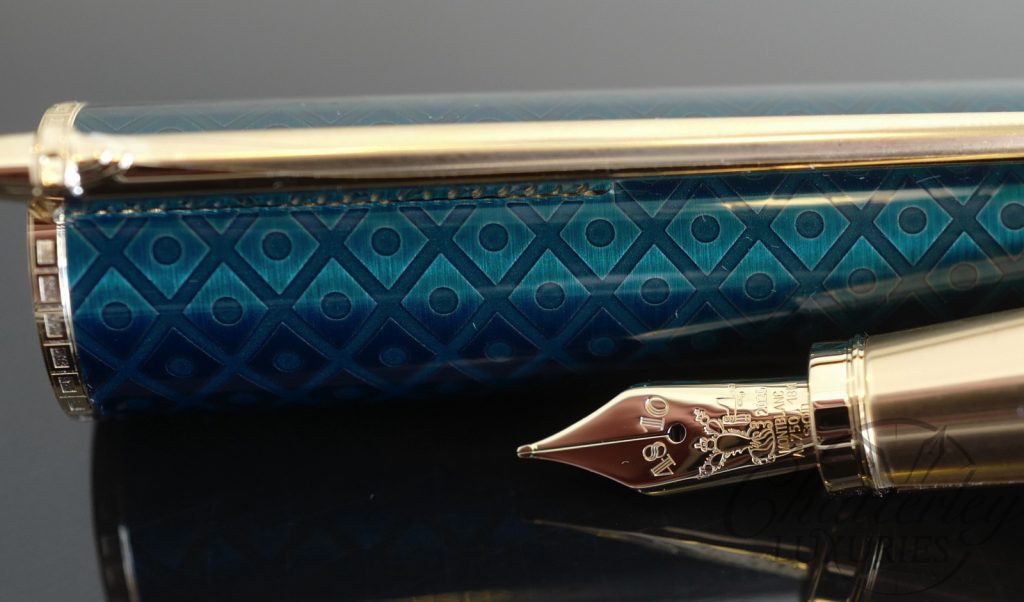 Moctezuma I was crowned ruler of the great Aztec Empire in 1440, thereby ushering in the golden age of the Aztecs. During his reign, he shaped the image of the Aztec state that we are familiar with today – one rich in culture and mythology. The capital city of Tenochtitlán, today's Mexico City, blossomed under his rule. The Montblanc Patron of Art Homage to Moctezuma I Limited Edition 4810 with champagne-tone gold-coated fittings is dedicated to this supreme ruler of one of the most special cultures in world history. The overall design is inspired by an "atlatl", an Aztec spear-throwing device. The shape of the cone, refined with a hammer finish, is based on an Aztec sacrificial knife with an obsidian blade. The lacquer colors – petrol and carmine red – are inspired by the colors of the royal cloak. Two hieroglyphs decorating the cap symbolize the years of Moctezuma I's reign. The handcrafted Au 750 solid gold nib is adorned with a fine engraving inspired by the Aztec glyph for the city of Tenochtitlán: a three-armed cactus with a royal diadem and two scrolls.
MSRP $3000