Montblanc Writers Edition Homage to Homer Limited Edition Fountain Pen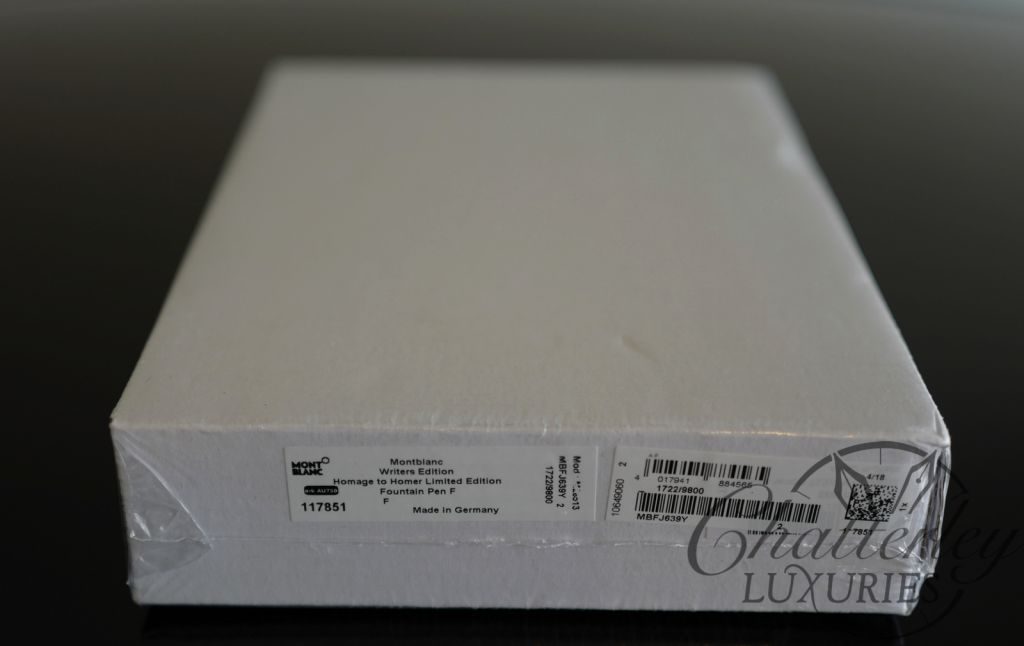 Below are stock Pictures to show what the pen and inside packaging looks like. What you are buying is a SEALED pen like the pictures above.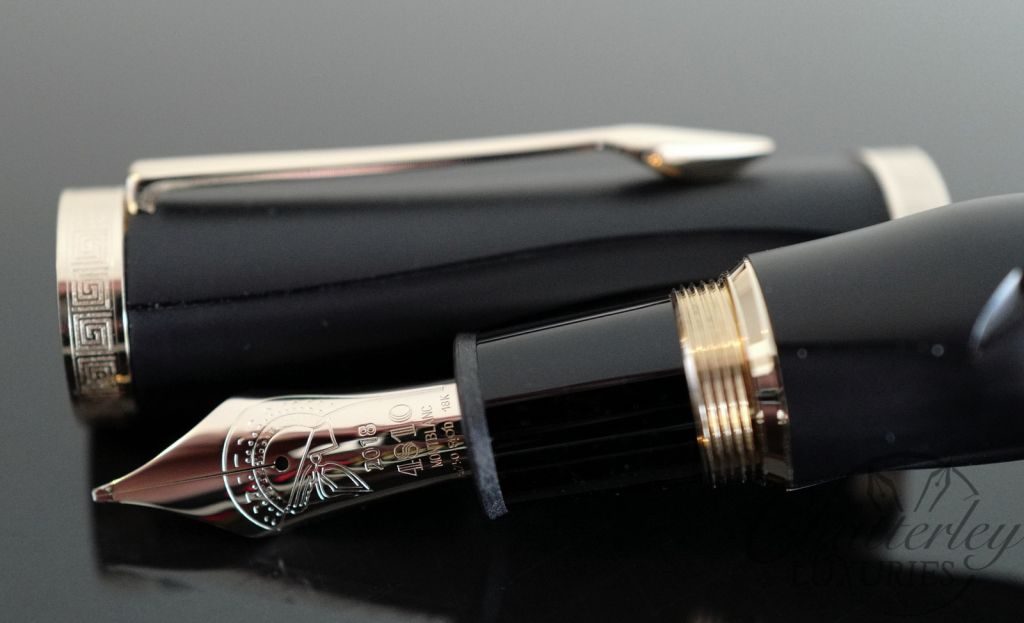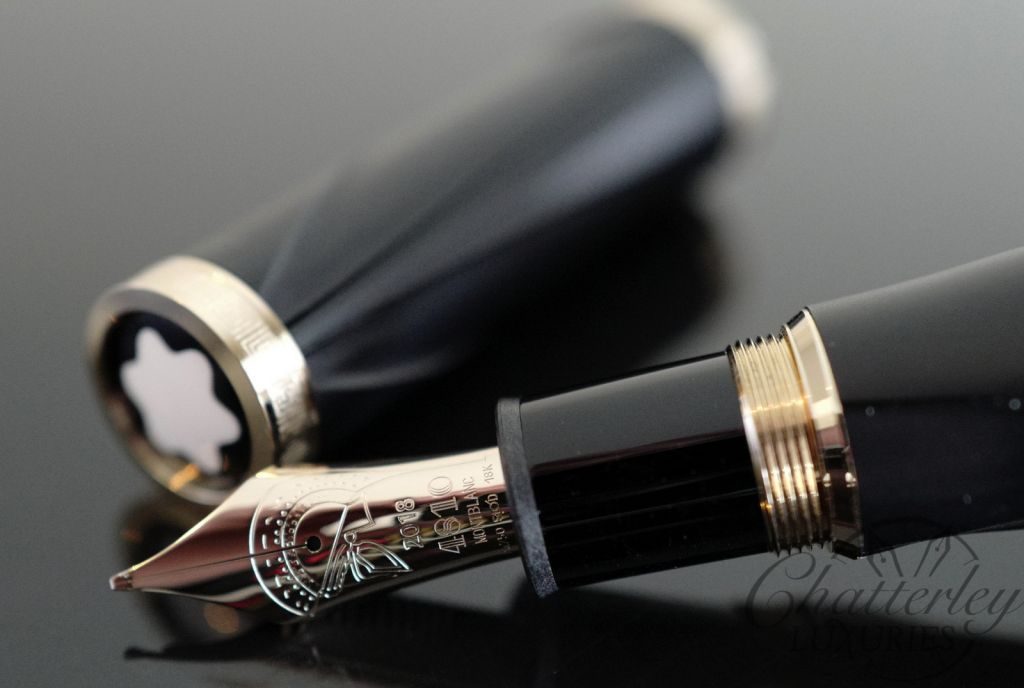 The Montblanc Writers Edition 2018 is dedicated to Homerus.
Homerus is the name ascribed by ancient Greeks to the elgendary author of the Iliad and the Odyssey, two epic poems that are the central works of ancient Greek literature. The Iliad is set during the Trojan War, the ten-year siege of the city of Troy by coalition of Greek kingdoms. It focuses on a quarrel between King Agamemnon and the warrior Achilles lasting a few weeks during the last year of the war. The Odyssey focuses on the journey home of Odysseus, king of Ithaca, after the fall of Troy.
The Montblanc Homer Writers Edition takes its main inspiration from the story of the Trojan horse. The overall shape is inspired by the horse, with the back and clip reflecting the spear of Achilles. The engraving on the cone and rings borrows motifs from traditional Greek black-figured pottery, with the overall colour of the writing instrument taking inspiration from this same black Greek pottery. The piston fountain pen, in 149 size, has an 18ct gold nib with an engrabing of the image of an ancient Greek warrior.