Montblanc Writers Limited Edition Daniel Defoe Ball Point
This pen is lovingly used and has its boxes and papers. It is missing the outer white box.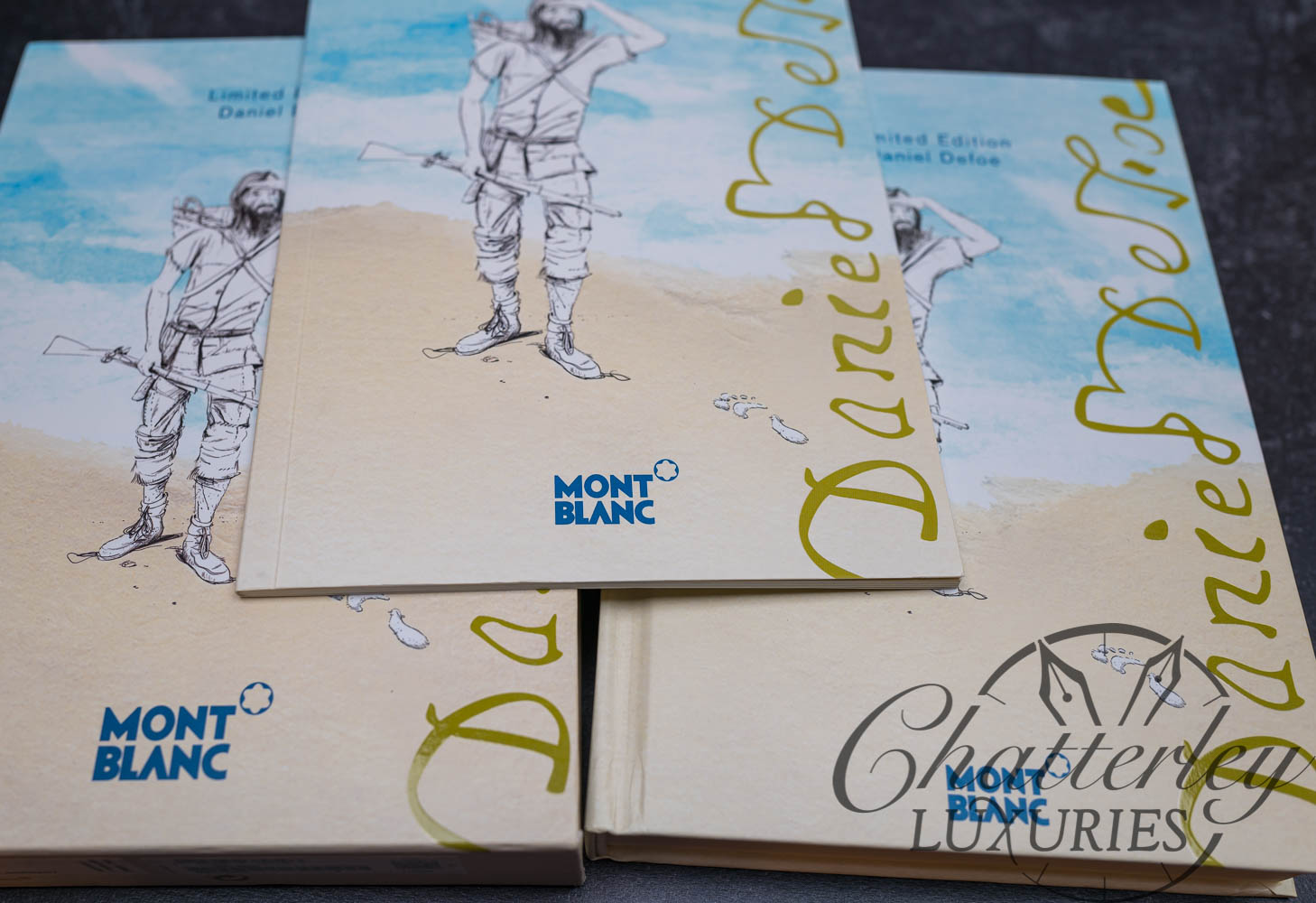 The writers edition 2014 is paying tribute to Daniel Defoe, an English writer who is most famous for his novel Robinson Crusoe, written in 1719. It is a story of a man shipwrecked on an island alone.
Defoe is considered one of the founders of the English novel. Robinson Crusoe marked the beginning of realistic fiction as a literary genre.