Montegrappa Wild Baobab Limited Edition Fountain Pen
This pen is pre-owned, but has never been inked.  It is equipped with an 18kt Medium nib.  It comes complete with box and papers.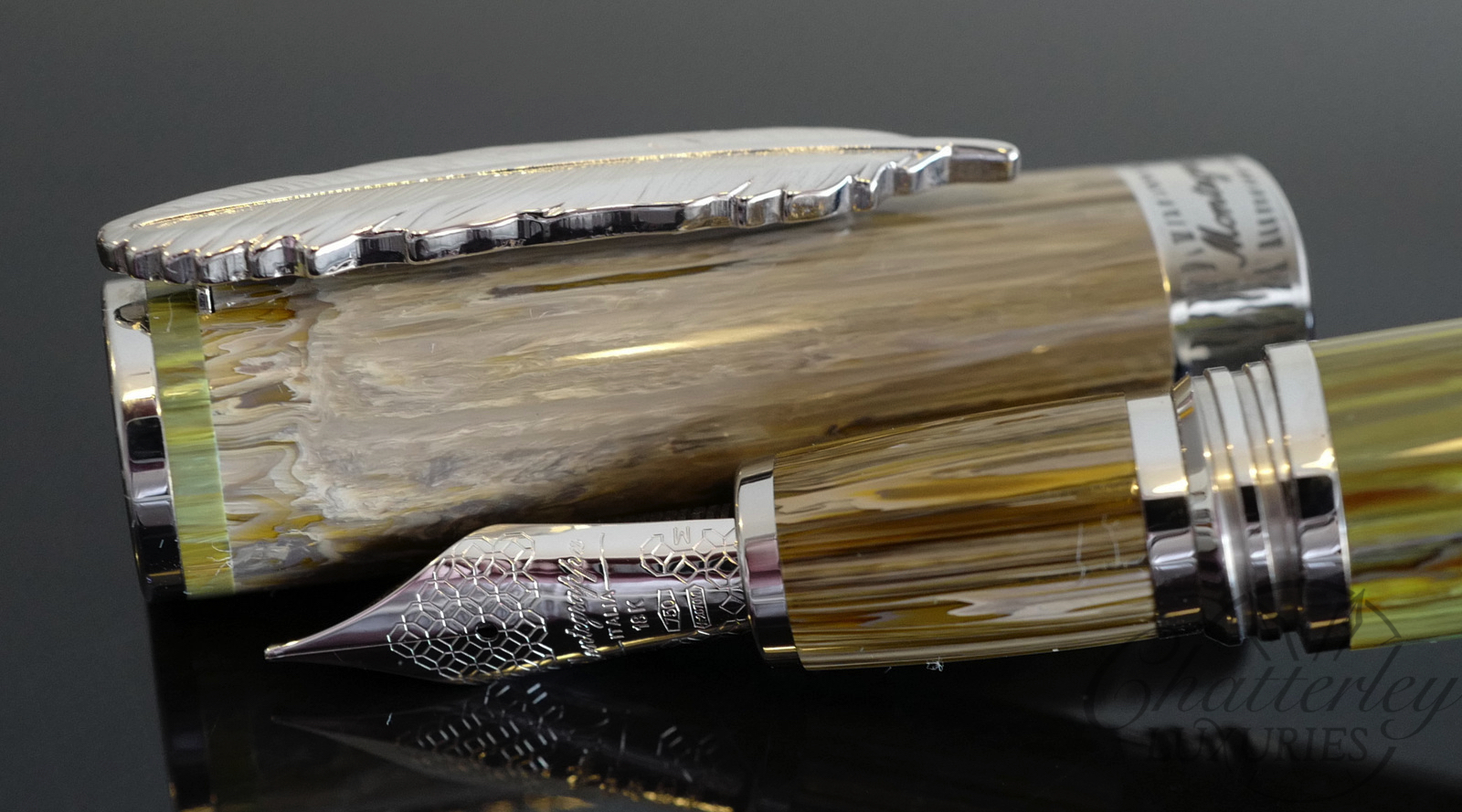 A collaboration with National Geographic Explorers and Photographers, Uri and Helle Løvevild Golman, invokes the mythos of Africa's mighty Baobab. From here, the Arctic lies far away. Yet in the context of their story, the feather of the Snowy Owl is a poignant symbol of shared trials and triumphs, and a reminder to pursue one's passions with strength and vigor.
Artisanal Montegrappite resin evokes Africa's Baobab tree, juxtaposed with the feather of the Snowy Owl. Collaborators Uri and Helle Løvevild Golman photograph the world's most wildlife. Each pen supports their efforts to drive conservation awareness and action.
An exclusive set of postcards featuring spectacular wildlife from seven continents accompanies every pen sold.
Limited to 999 pieces.
MSRP $1100