Nakaya Long Cigar Matte Black Hairline Fountain Pen
The Nakaya Long Cigar Matte Black Hairline fountain pen conveys an understated, quiet authority. It is durable and subtle while revealing the smooth, tapered Long Cigar shape.
This pen is lovingly used and comes with a lovely leather case. It has a Fine 2 toned 14k full flex nib and come with its original box.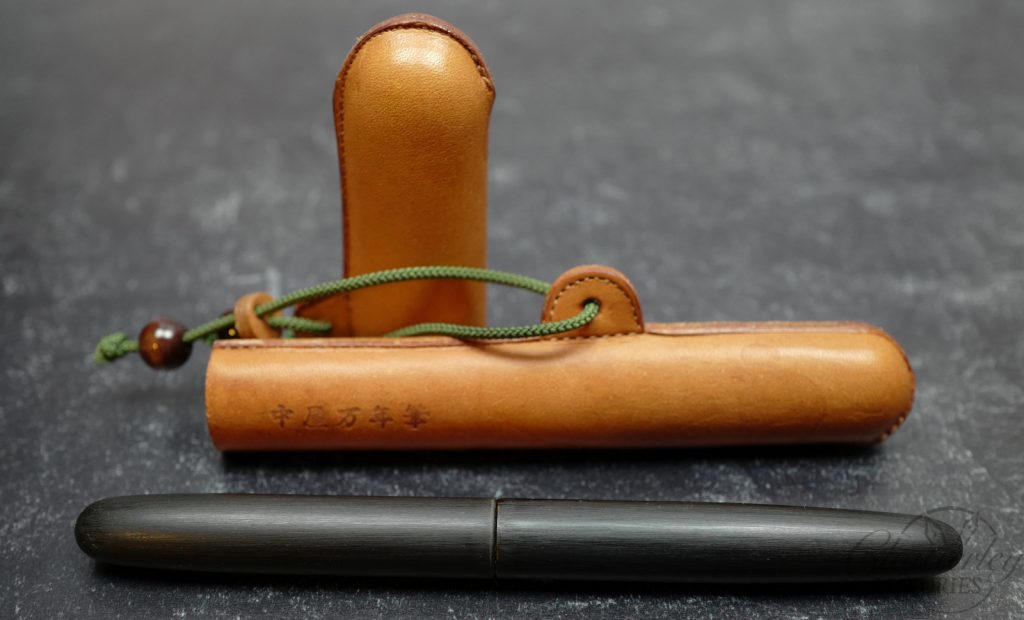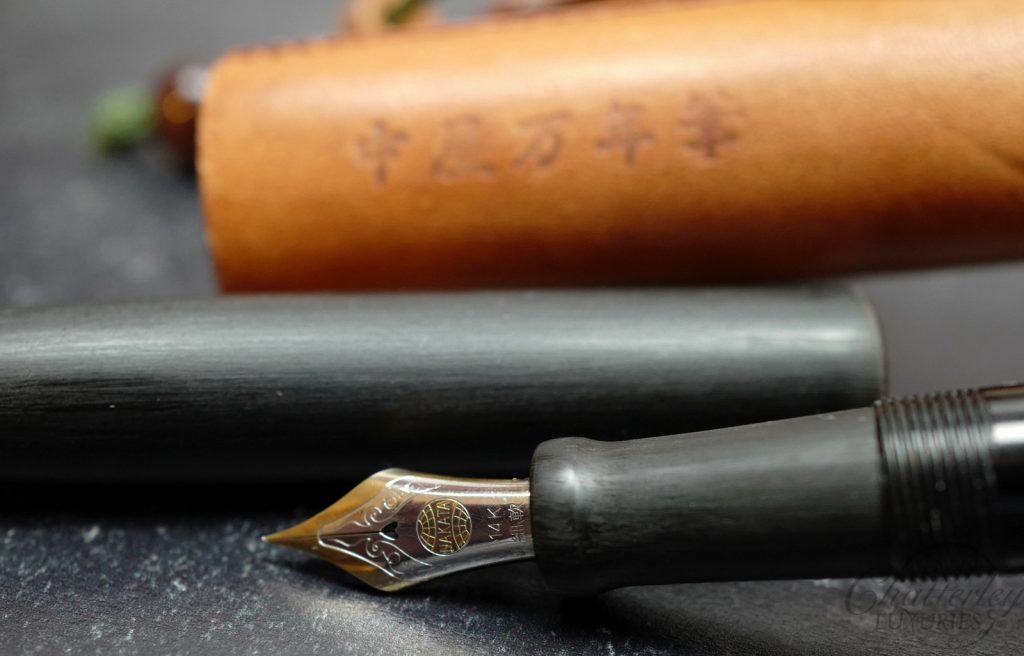 These pens are hand turned from solid rod stock, then lacquered with multiple layers of natural resin.
In matte black finish, raw ebonite is given a thin layer of clear Urushi finish to protect against oxidation and wear. Ebonite hard rubber is a classic material for quality fountain pens – many ebonite pens produced a hundred years ago and more are still in everyday usage. The non-reflective surface gives off a subtle sheen and provides textural intrigue in the hand.