Nakaya Piccolo Long Kikyo Fountain Pen
This pen is lovingly used.  It does not come with box, papers or convertor.  It is equipped with a 14kt Stub nib.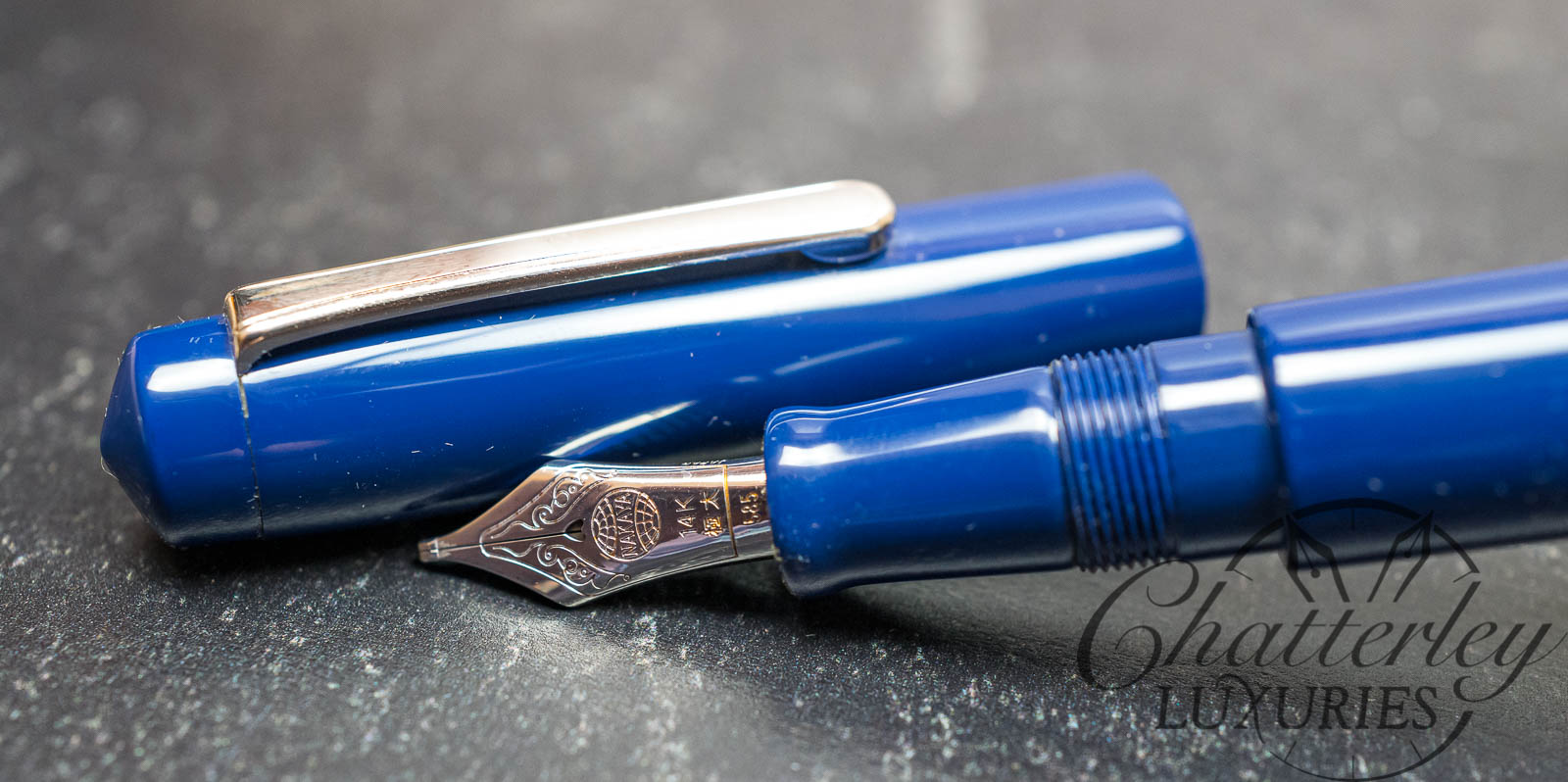 Designed by Nakaya master pen designer Shinichi Yoshida in collaboration with Classic Fountain Pen's John Mottishaw, the Naka-ai, with its peaked ends and tapered body, combines many of Nakaya's most distinctive design features as well as the classic deep blue (kikyo) color in a single model. "Naka-ai" has the meaning of middle or in-between, and brings to mind the Middle Way of Buddhist practice with its emphasis on balance, integrity, and centeredness. Appropriately enough, the Naka-ai occupies a midway position between Nakaya's smaller Piccolo series pens and the longer Deskpen.