Nakaya Piccolo Writer Heki-tamenuri Fountain Pen
This pen is pre-owned, but in perfect condition.  It does not come with box or papers and is equipped with a 14kt Fine nib.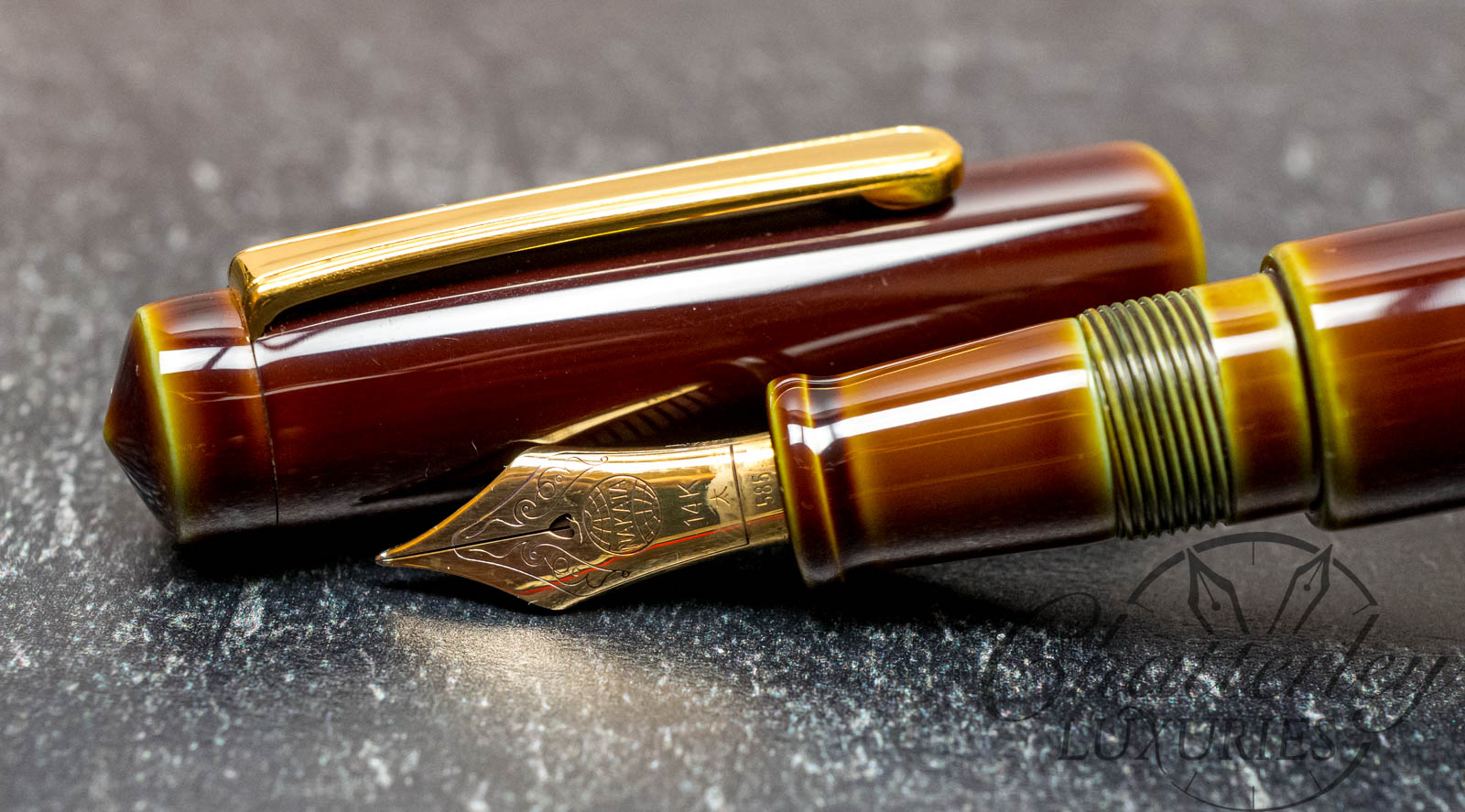 The Piccolo Writer in Heki-tamenuri fountain pen has become one of the most appreciated and popular colors/designs that Nakaya offers.  The lighter greenish under-painting shows through at every edge including the barrel threads.  This color is over-painted with a semi-transparent darker natural urushi lacquer which, in time, becomes even more transparent. The colors become more lively the longer the pen is used.