Namiki by Pilot Emperor Chinkin Dragon Fountain Pen
Contact us for our Chatterley Loyalty pricing, info@chatterleyluxuries.com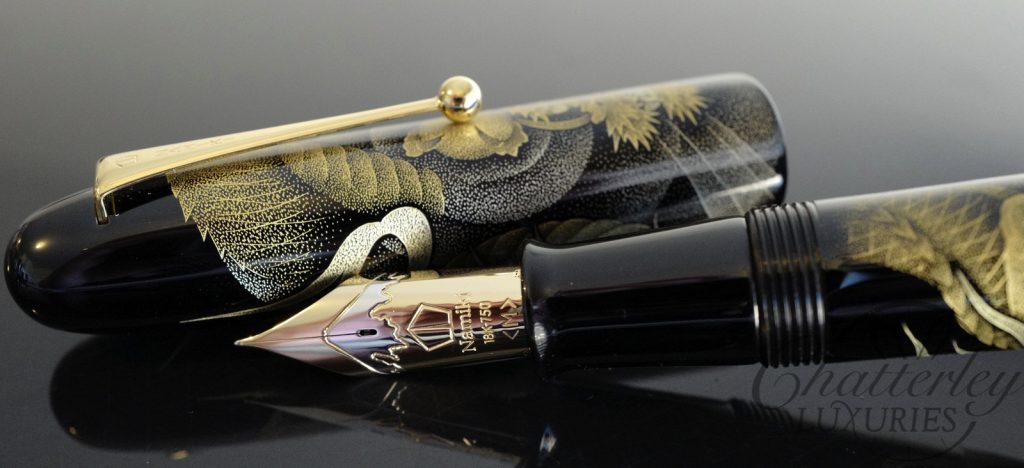 Pilot is excited to announce the launch of the newest addition to the Chinkin collection, the Chinkin Dragon maki-e fountain pen. This incredible fountain pen features a stunning dragon motif, painstakingly etched and filled in with gold powder. The Dragon is a traditional mythical creature that is both fierce and powerful, and dragon imagery is prevalent across cultures around the globe. In Japanese mythology the Dragon is depicted a noble water-based creature, who protects those around them. In this maki-e Chinkin design, the dragon is depicted exactly how the Japanese folklore describes them with a refined serpentine body, three visible claws and a ferocious face. The dragon is seen holding a round, circular jewel which is said to bring good fortune. This jewel is featured on the pen barrel under the ball of the elegant gold clip.
The unique Chinkin technique used to craft this pen makes each one a masterpiece. Remarkable skill and impeccable craftsmanship bring the Dragon to life through the complex patterns of carved dots and lines that are illuminated with gold powder. The artist, Yasuji Sumi, has enhanced the dragon's body and face with multiple Chinkin layers, creating an intricate design that is not typically utilized on other Chinkin pens. The result is breathtaking.
The Chinkin Emperor Dragon is available with a #50 18kt gold nib in Fine-Medium, Medium, or Broad. The large capacity barrel fills with ink via eyedropper, and the pen comes packaged in an elegant presentation box with a bottle of blue ink and signature card. Each pen takes months to create. As these pens are truly one-of-a-kind pieces of art, they are warrantied for life by Namiki.
.
Finish: Lacquered Smooth Urushi Barrel with Gold Dust

Cap: Polished & Contains Miniature Lacquered Art Designs

Trim: Gold Trim

Cap Screw Cap

Pen Length (Open, cap off) : 5 inches / 126 mm

Pen Length (Open, cap posted): 6.5 inches / 164.2 mm

Pen Diameter (Section) : 0.5 inches / 12 mm

Pen Diameter (Cap) : 7 inches / 17.9mm

Grip Diameter: .4 inches / 9.7 mm

Total Weight:  0.7 oz / 20.2 g

Nib: Oversized No. 50 Two-tone 18K Gold Nib

Filling System: Eye Dropper

Traditional Oriental Wood Gift Box
Below is a picture of the Large #50 nib compared to a Montblanc 149 nib.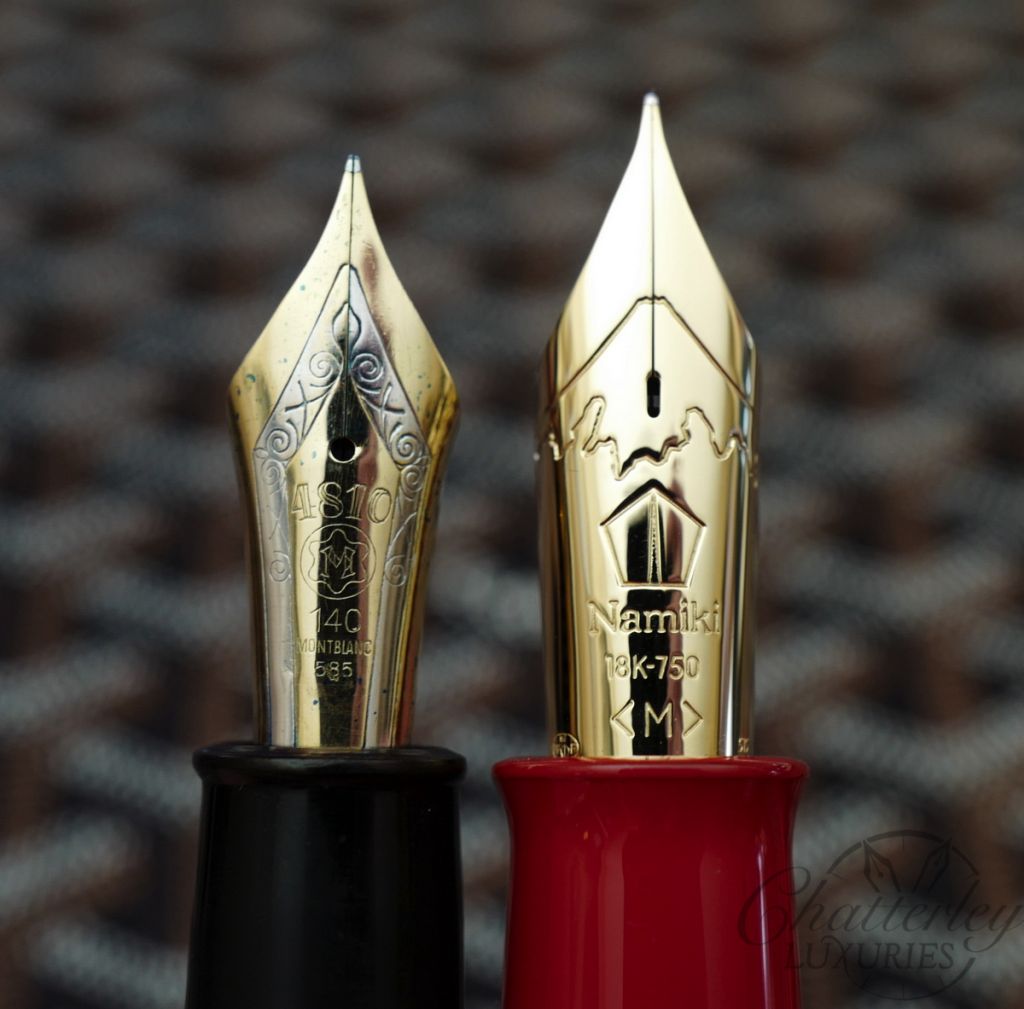 MSRP $7200