Namiki by Pilot Emperor Maki-e Goldfish Fountain Pen by Seiki Chida
Contact us for our Chatterley Loyalty pricing, info@chatterleyluxuries.com
Executed in the charcoal burnished Togidashi-maki-e technique, the Emperor Collection represents the pen maker's art at its finest. Made by artist Seiki Chida.
Exquisite interpretations of traditional Japanese designs, Goldfish, Crane, Mandarin Duck, Treasure and Rabbit in Moonlight fountain pens are hand painted in gold, lacquer and vibrant color pigments by the world's finest craftsmen. Each is designed with an 18 karat gold and rhodium accented medium or broad nib and presented in a traditional wood gift box from the Orient.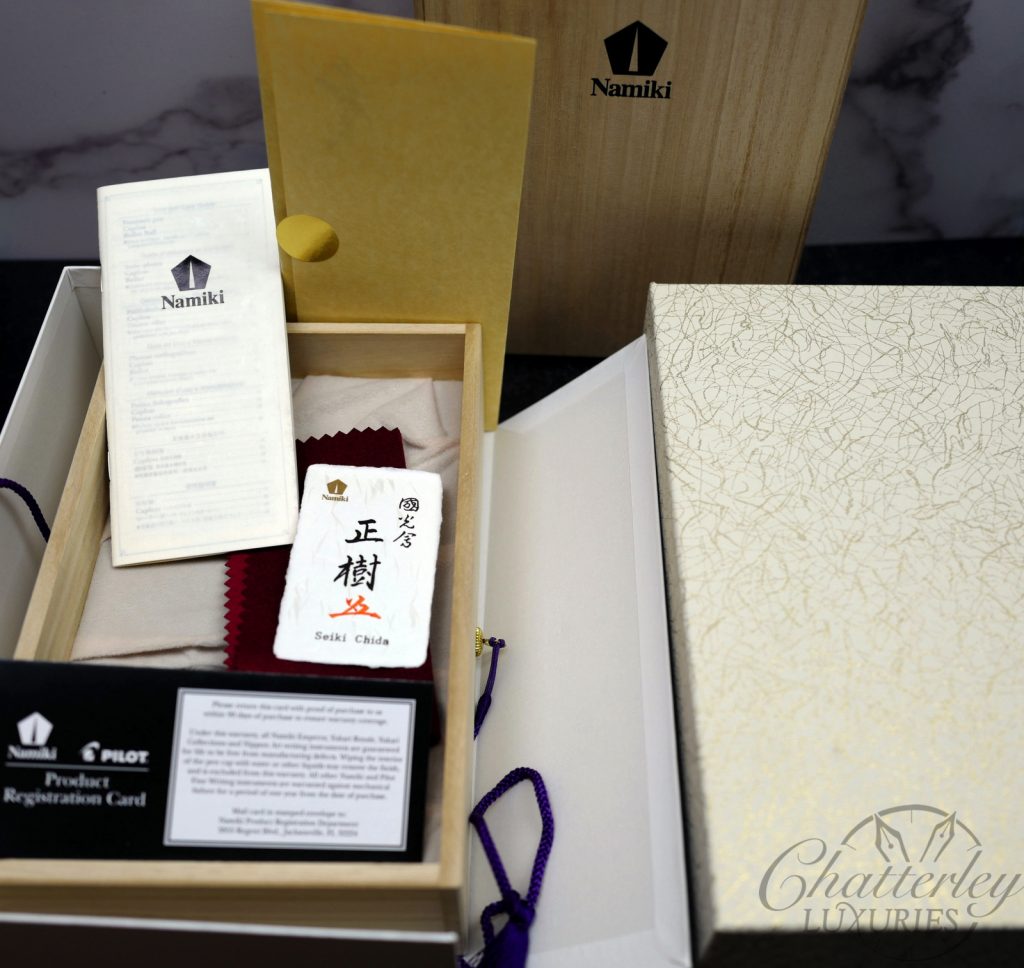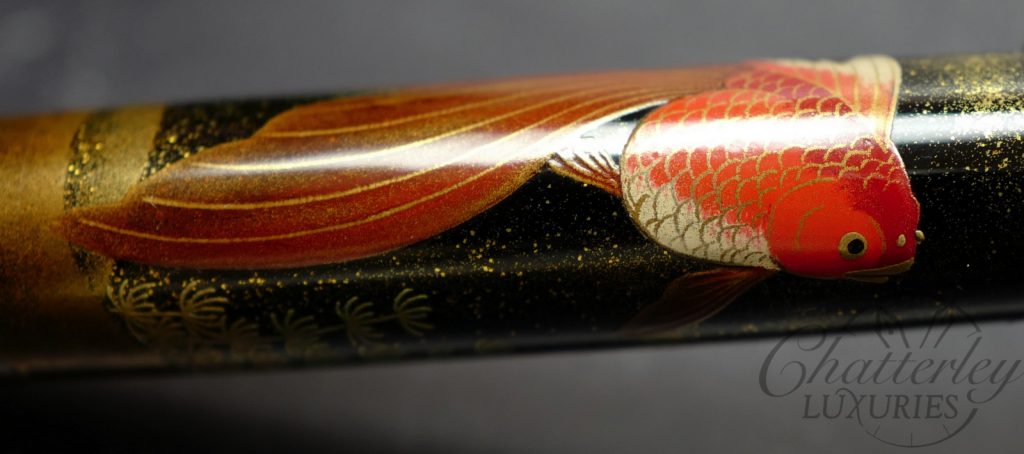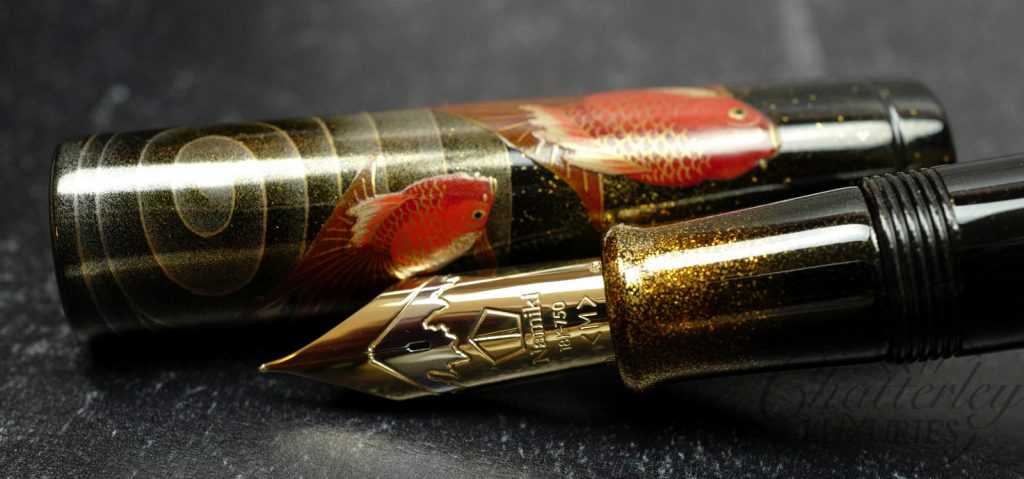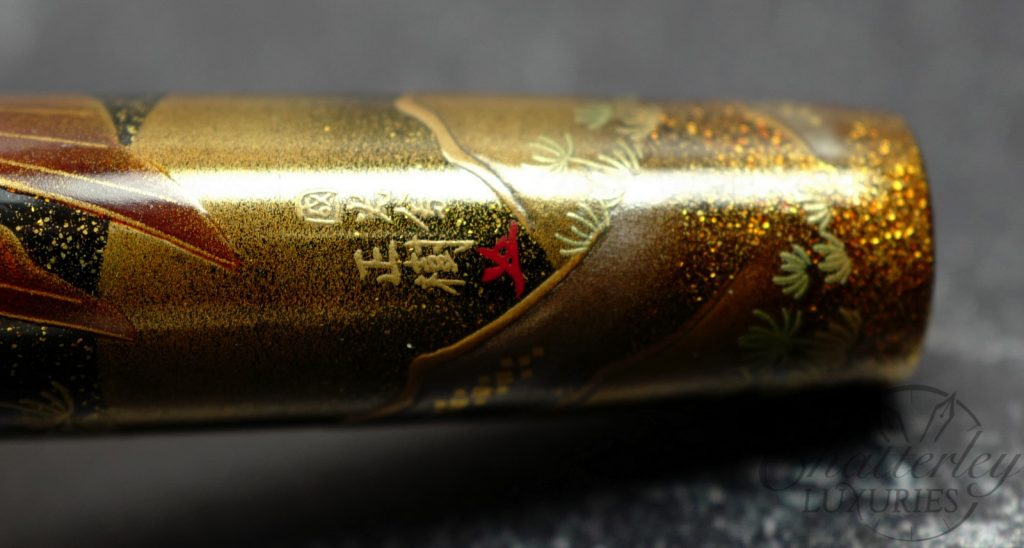 Below is a picture of the Large #50 nib compared to a Montblanc 149 nib.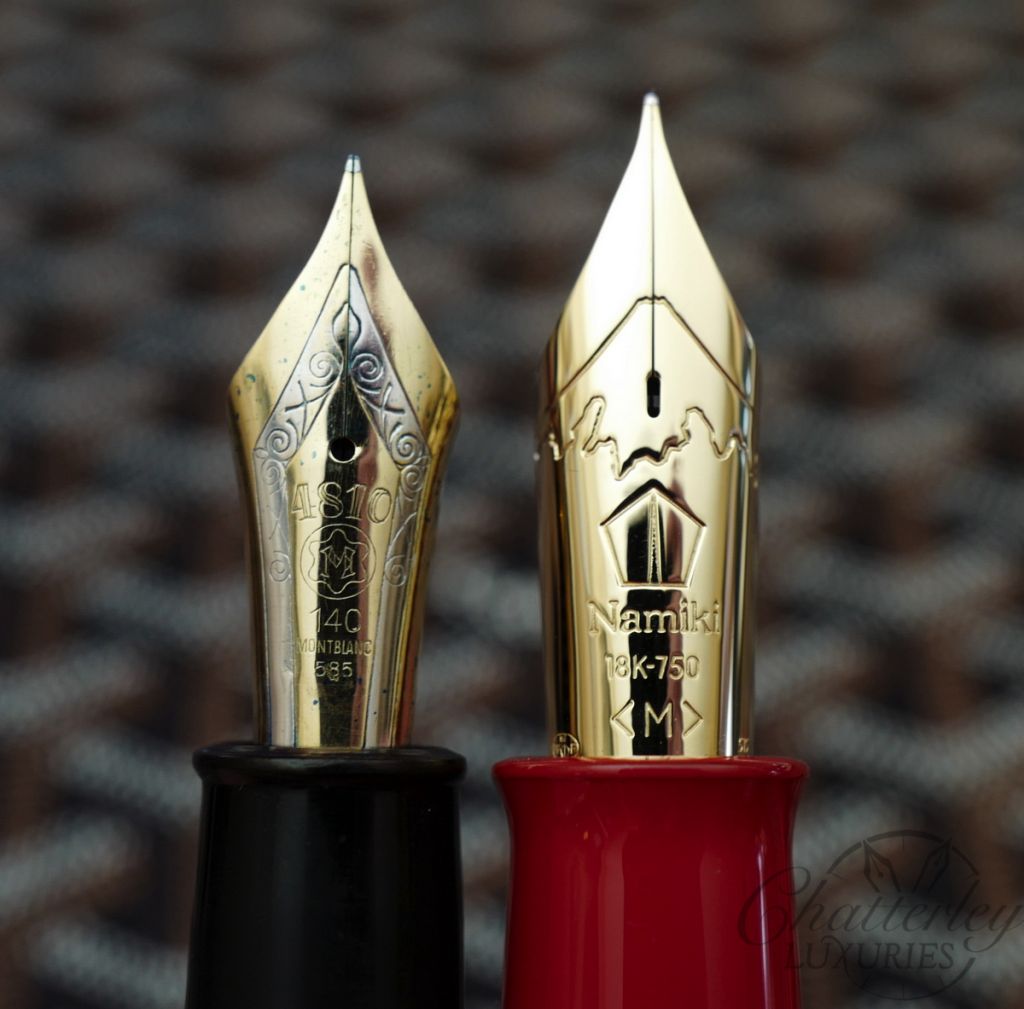 MSRP $16000