Namiki by Pilot Emperor Rakucho Birds and Weeping Cherry Blossom Fountain Pen
Contact us for the Chatterley Loyalty Price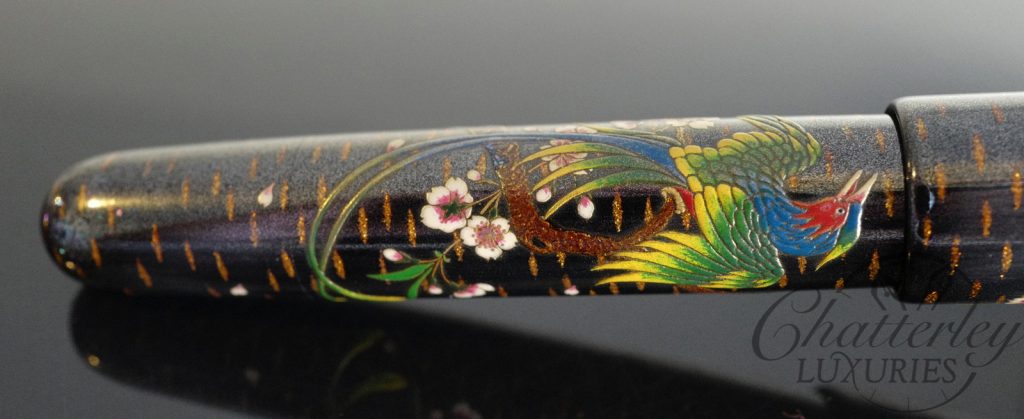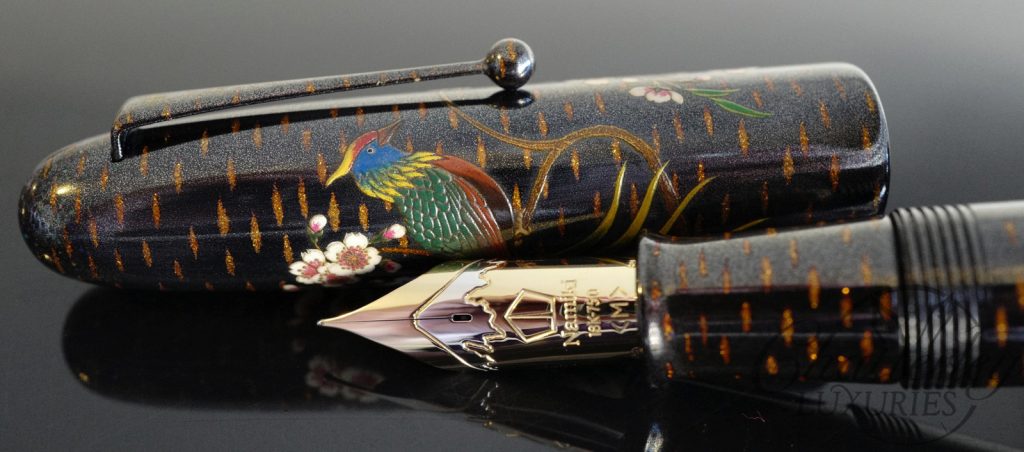 Pilot is delighted to share the latest edition to the Emperor Collection: The Rakucho Birds and Weeping Cherry Blossom! The Rakucho is a mythical bird that is said to fly around a heavenly paradise and symbolizes an ambient, peaceful environment. This unique pen design features two Rakucho birds which represent eternal love and happy marriage. The birds were created by using the traditional Togidashi Taka Maki-e technique which adds both a distinctive texture and vibrant color. The Rakuchos are seen flying around beautiful weeping cherry blossom branches. The background of the pen body was crafted to look like the distinctive, charcoal hue and texture of cherry blossom bark. The bark and branches were designed using the complex Oh-hi-nuri, a type of Kawari-nuri technique which has never been featured before on Pilot's Namiki maki-e pens. The cherry blossom petals are inlaid with mother of pearl and polished for a lustrous finish.
This stunning emperor body fountain pen symbolizes love, serenity and tradition and is truly a work of art. Designed by the renowned artisan Mashiro Yamada, it has a #50 18 karat gold nib that features the customary Mount Fuji illustration. 
The large capacity barrel fills with ink via eyedropper, and the pen comes packaged in an elegant presentation box with a bottle of blue ink and signature card. Each pen takes months to create. As these pens are truly one-of-a-kind pieces of art, they are warrantied for life by Namiki.
Finish: Lacquered Smooth Urushi Barrel with Gold Dust

Cap: Polished & Contains Miniature Lacquered Art Designs

Trim: Gold Trim

Cap Screw Cap

Pen Length (Open, cap off) : 5 inches / 126 mm

Pen Length (Open, cap posted): 6.5 inches / 164.2 mm

Pen Diameter (Section) : 0.5 inches / 12 mm

Pen Diameter (Cap) : 7 inches / 17.9mm

Grip Diameter: .4 inches / 9.7 mm

Total Weight:  0.7 oz / 20.2 g

Nib: Oversized No. 50 Two-tone 18K Gold Nib

Filling System: Eye Dropper

Traditional Oriental Wood Gift Box
Below is a picture of the Large #50 nib compared to a Montblanc 149 nib.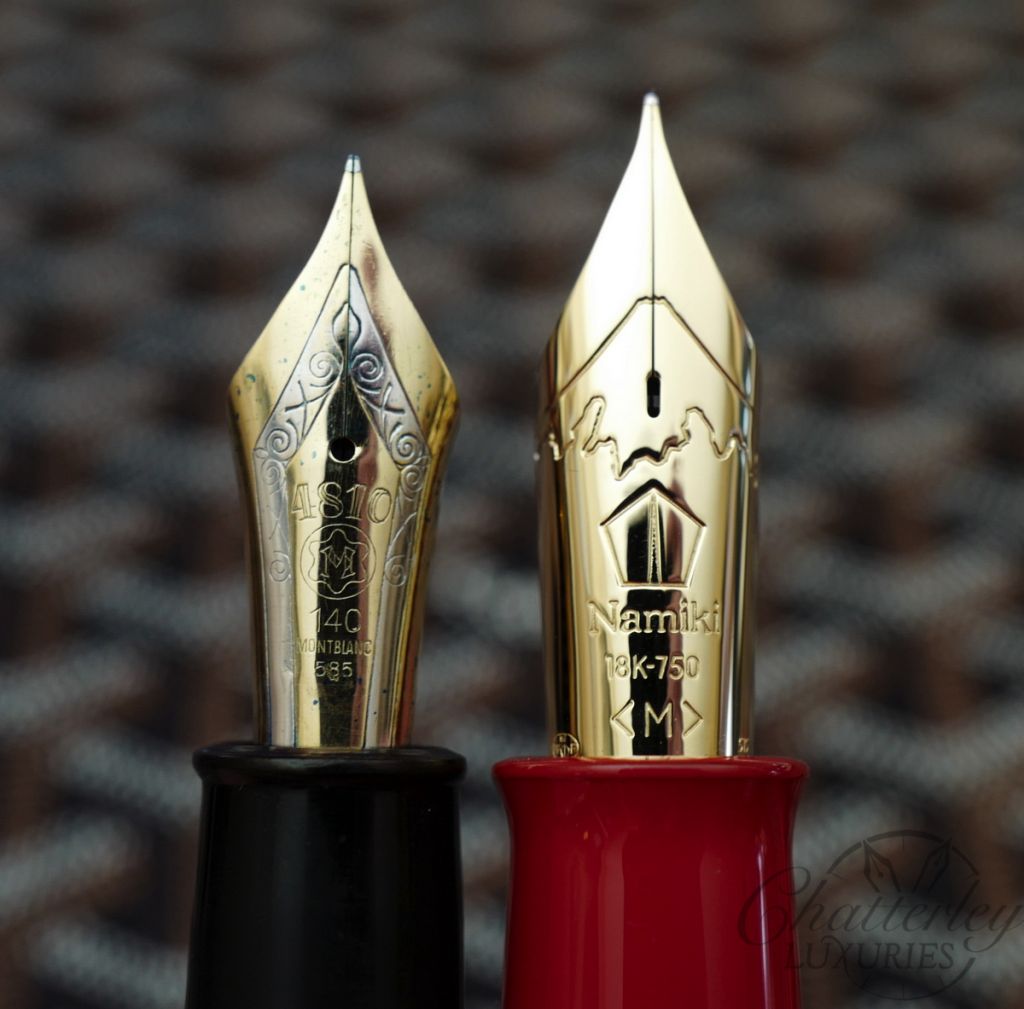 MSRP $8000