Pilot Custom Urushi Vermilion (Red) Fountain Pen
Finally available through US retailers, the Oversized Pilot Custom Urushi is one of the most beautiful reds out there. The combination of the Vermilion Urushi and #30 oversized nib makes this pen really striking!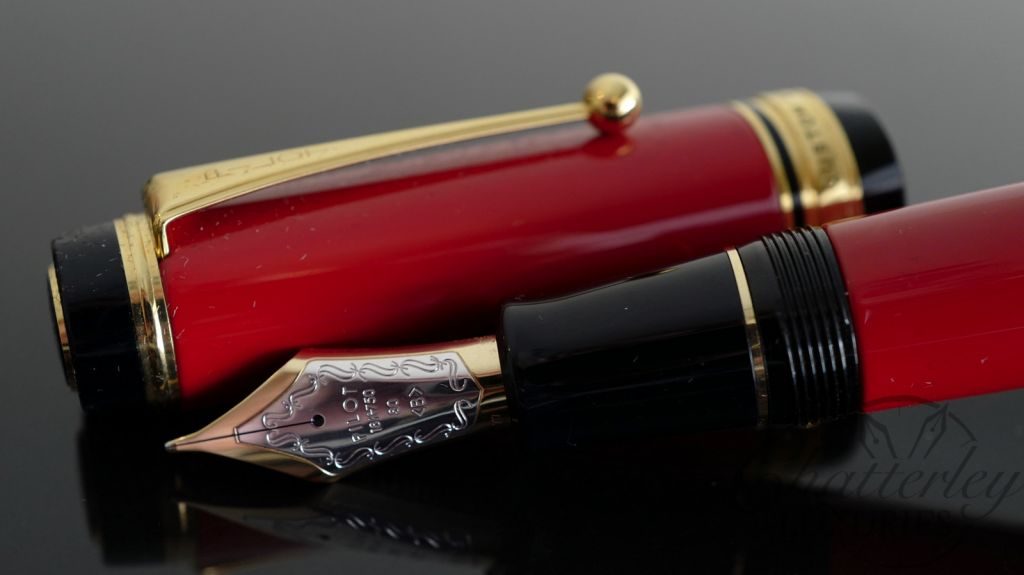 Regal and refined with an oversized nib and barrel, the Pilot Custom Urushi fountain pen boasts a grand, two-toned nib size 30 made of 18-karat gold and rhodium. The impressive nib size is designed for maximum impact and is significantly more expensive than the size 15 nib of the Custom 845, 823 and 743.
Each Custom Urushi pen barrel is skillfully lacquered, cured, and polished three times to create an exquisite, ebonite finish in combination with luxurious custom gold elements.
MSRP $1380