Namiki Rigid 1 Pen Emperor Black Leather Case
For the longest time a Case for the emperor was only available from a custom leather maker. But now from Namiki Europe, crafted in the finest Italian calfskin leather with the highest quality stitching and finishing comes the Namiki Emperor case. These formed cases are made for Namiki Emperors, but can be used with any large pen. They are sleek and stream-lined with Soft inner lining keeps pen free from scratches. Something that's a must need for Urushi/Maki-e cases. Blind embossed with Namiki Logo.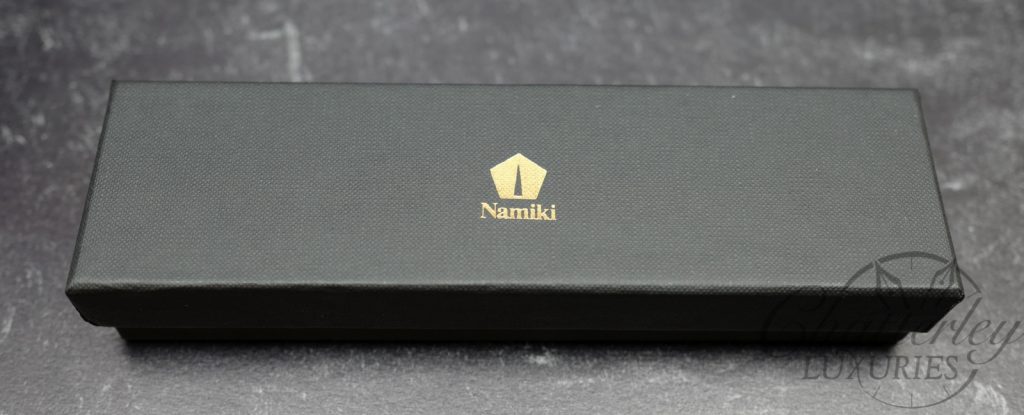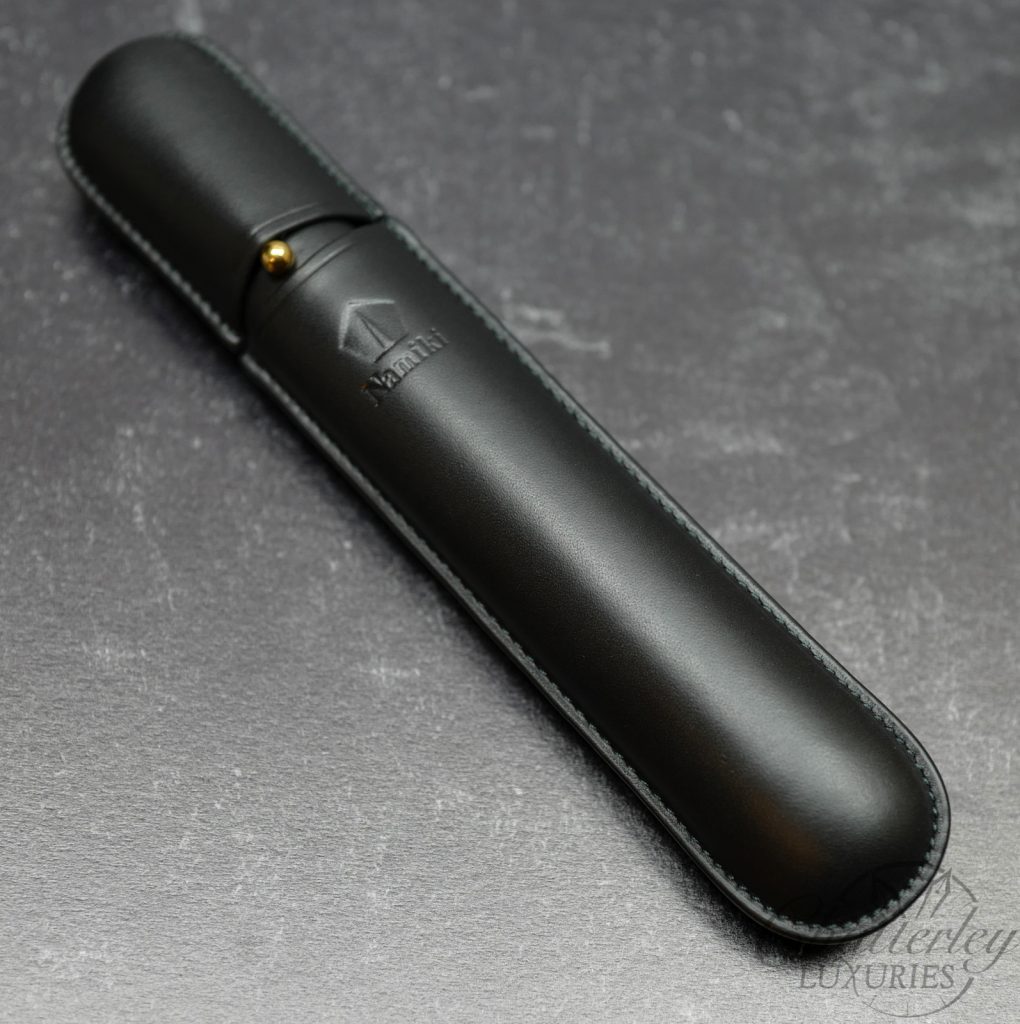 Below the case with a Urushi Emperor and a Flat top Emperor, then a Pilot Custom Urushi. (Pens not included 🙂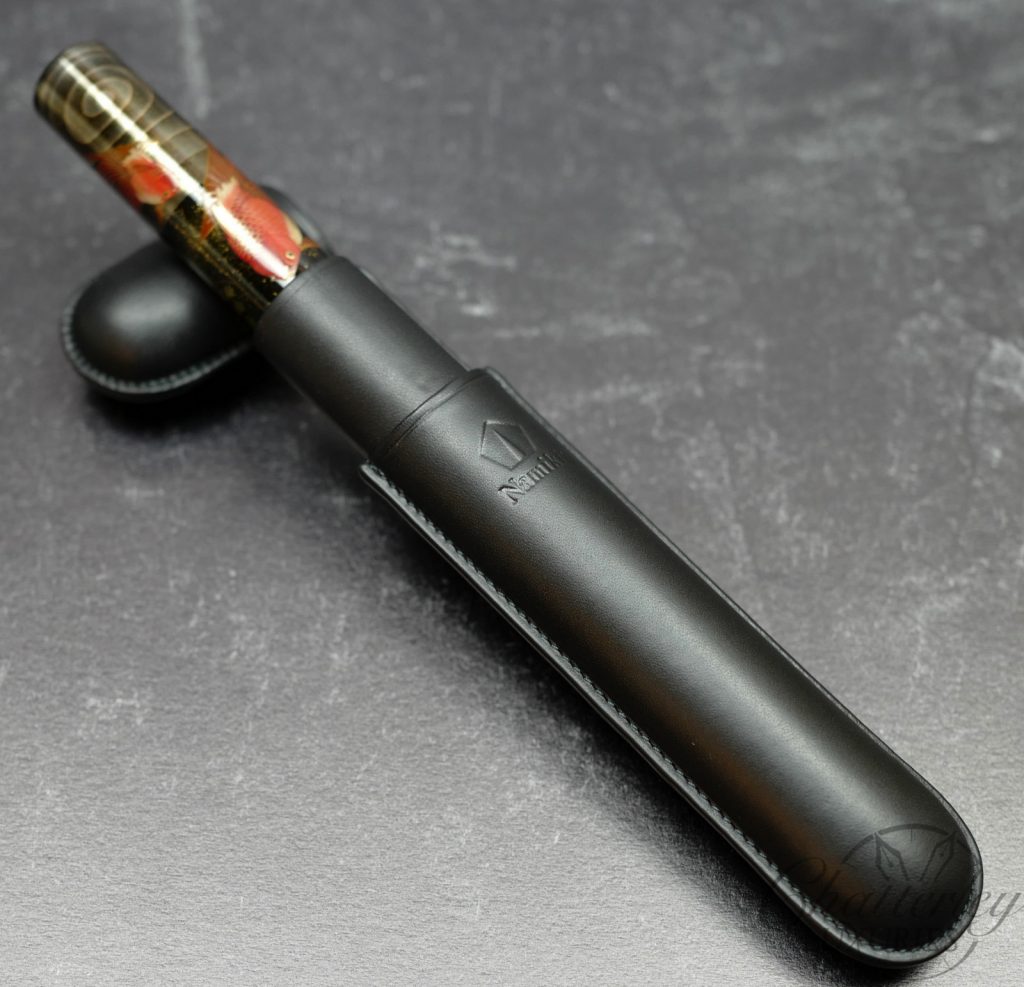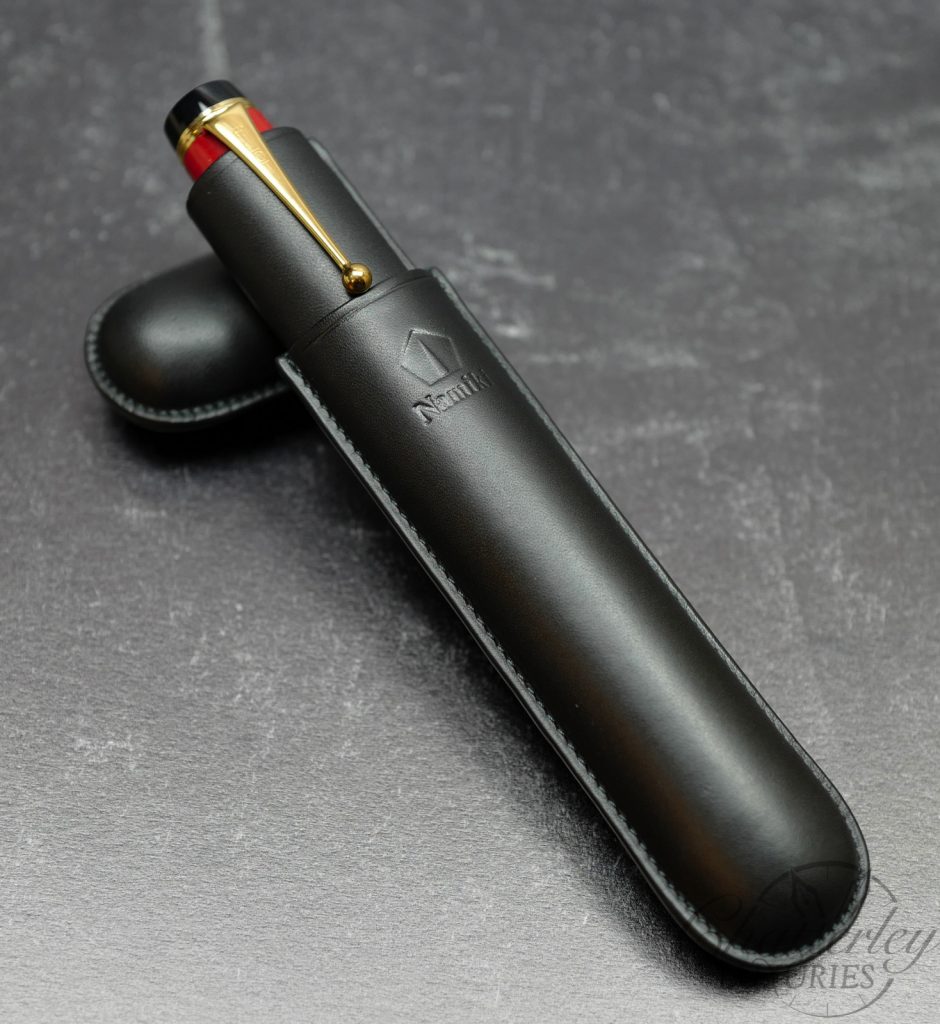 If purchased individually and shipping within the US, this will ship USPS Priority small flat rate shipping.  Check out as normal with UPS Ground free shipping and we will get it out via USPS.