Namiki by Pilot Yukari Limited Edition 2022 Ginkgo Leaves Fountain Pen
Contact us for our Chatterley Luxuries loyalty price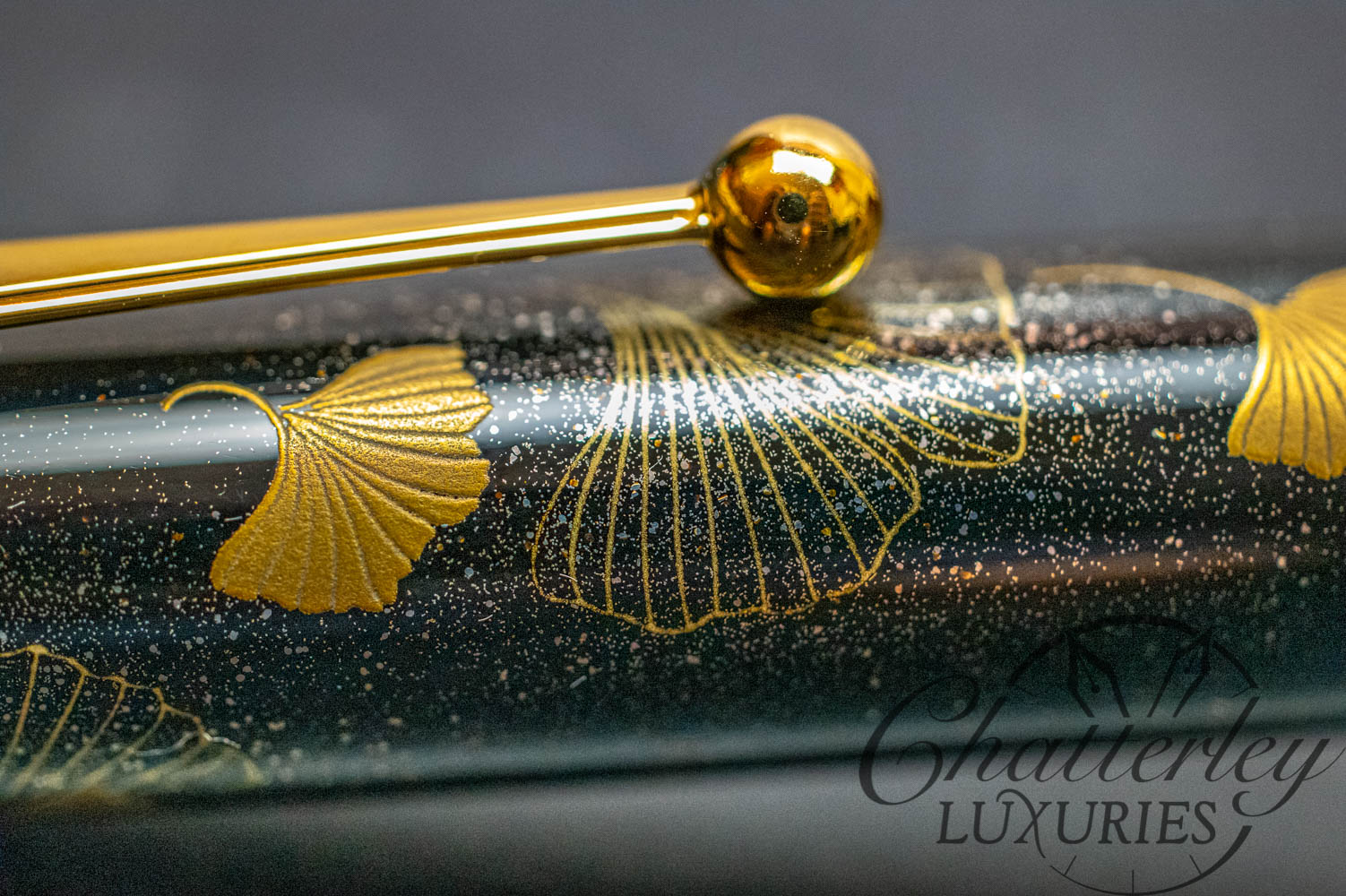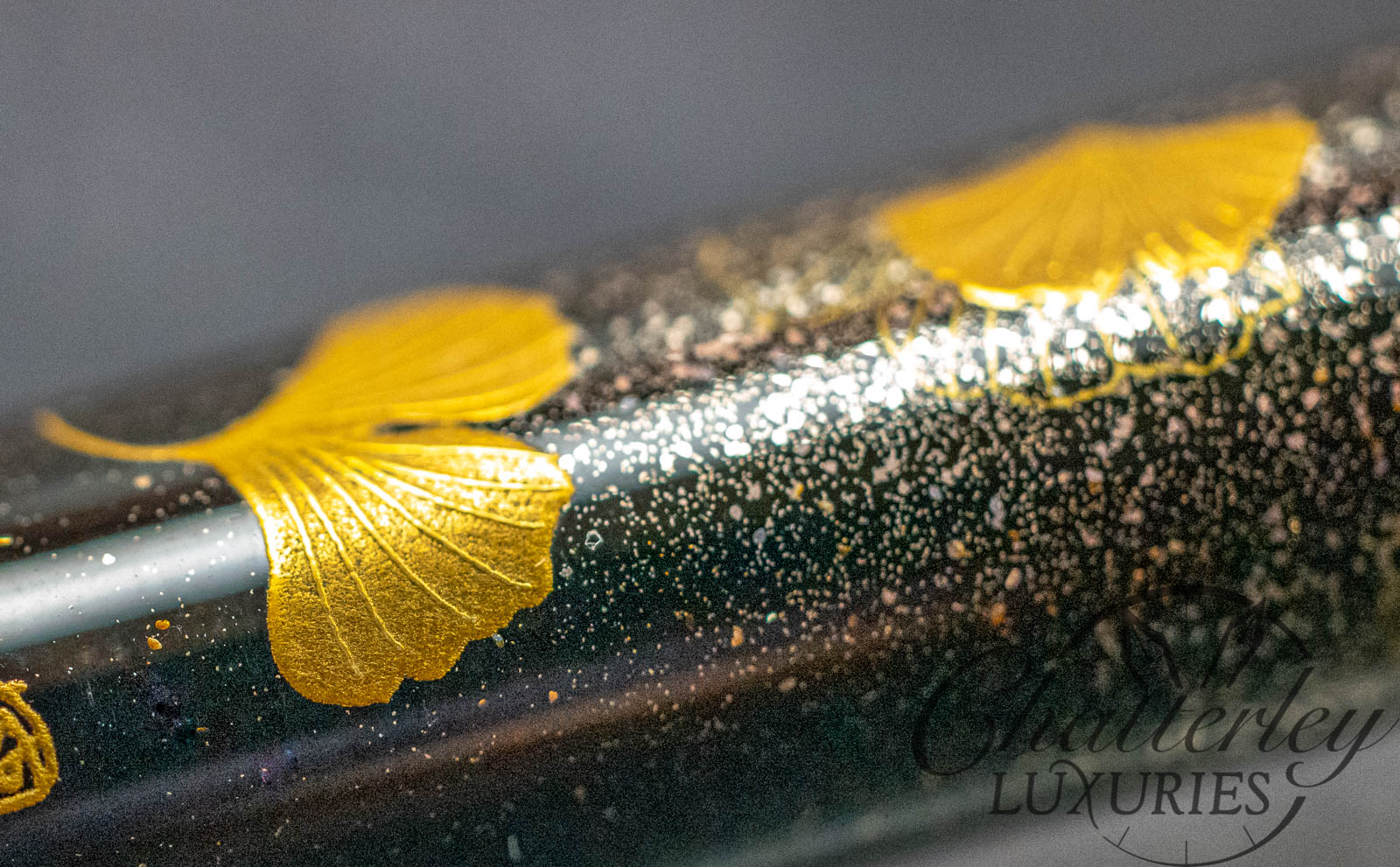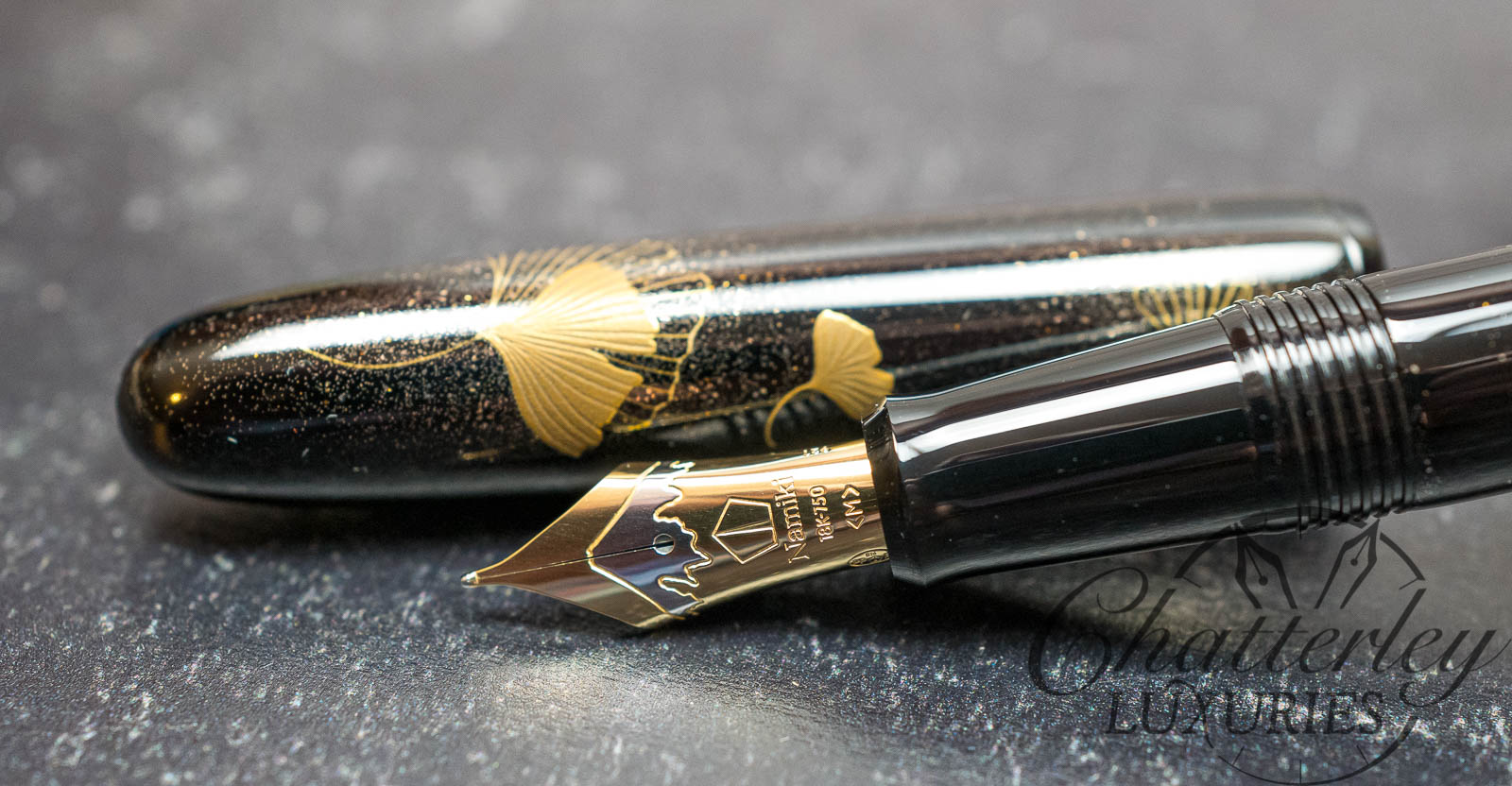 Pilot is pleased to announce the 2022 Limited Edition Namiki Yukari, Ginkgo. The exceptional artwork featured on this fountain pen was designed by the highly revered Kokkokai group. It takes many months to expertly handcraft each Ginkgo pen. Only 300 were produced worldwide, with 69 of these available in the US.
The barrel artwork was designed using traditional maki-e lacquer work and finished with a sprinkling of gold dust using the togidashi polishing technique. Each of the ginkgo leaves represented on the pen were expertly crafted using a variety of maki-e techniques. The fuller, gold leaves use a hira (flat) technique and the delicate outlined leaves use a kakiwari technique. The pen has a traditional cigar shaped body style and is enhanced with a #10 18-karat gold nib with rhodium plated accents to depict the iconic silhouette of Mount Fuji, available in Fine, Medium, or Broad sizes.
Ginkgo trees are one of the oldest living tree species in the world. Ginkgo trees live for thousands of years and have no close relatives in nature. For this reason, the ginkgo's beautiful, fan shaped leaves are used to symbolize longevity in Japanese art. Because of their thick bark, ginkgo trees are also known to retain a great deal of moisture, making them resistant to fire and able to withstand even the most intense blaze. In Japan, ginkgo trees are planted in important locations such as Shinto shrines and Buddhist temples, not only to be aesthetically pleasing but also to protect the buildings from possible fire.
The unusual fan shape of the foliage flutters in the slightest breeze. In the spring and summer time, they are a beautiful, bright green. As the leaves change color and fall in the autumn, the ground around the trees becomes adorned with a vibrant blanket of striking honey yellow.
The Namiki Yukari fountain pen fills via cartridge/converter, and comes packaged in an elegant presentation box with a bottle of black ink as well as a signature card and instruction card.
MSRP $1700