Description
Namiki Yukari Phoenix 2019 Limited Edition Fountain Pen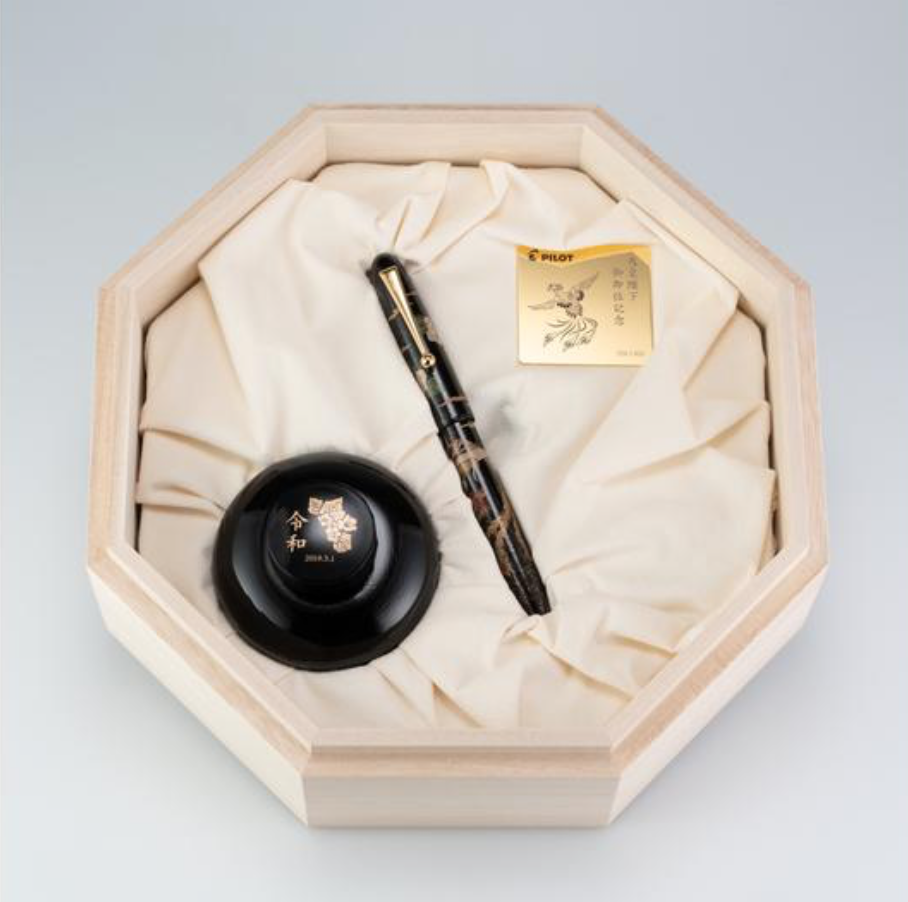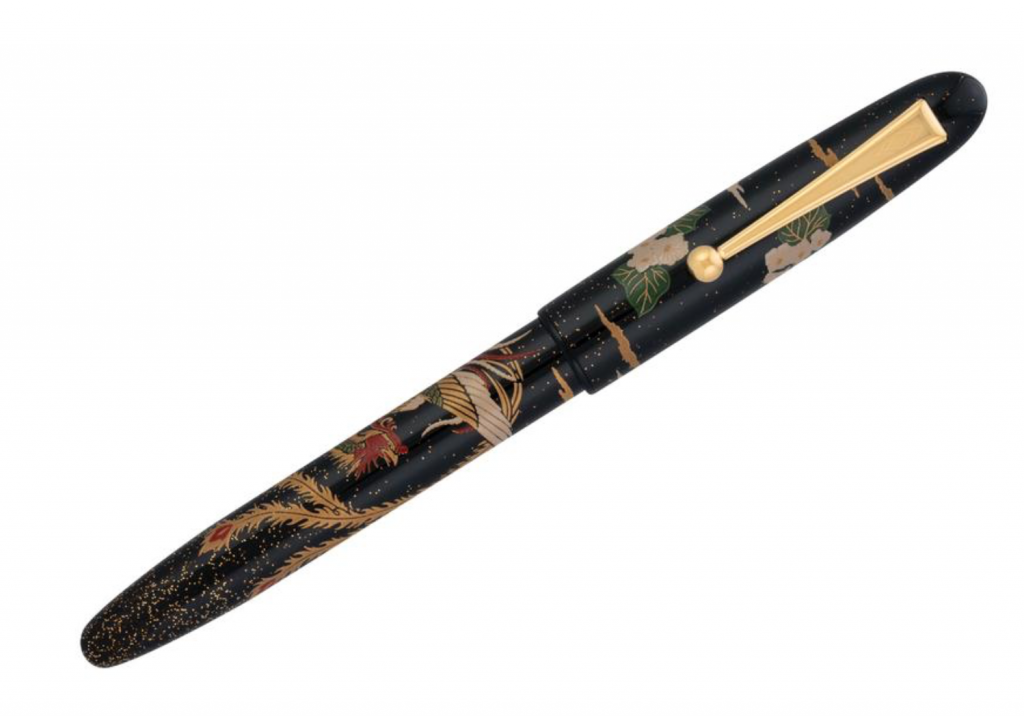 This limited edition Namiki Yukari was created to commemorate the emperor of the Emperor Showa. On this occasion of the Emperor enthronement, Namiki has released this fountain pen with the motif of the Chinese bird mythology legendary hen bird "Phoenix". In addition to the fountain pen, a serial plate and a bottle of ink are included in the special box.
The pen has an 18k gold nib in size #10, fills via cartridge/converter (a CON-70 is included), and comes packaged in a wooden box with a bottle of ink.
The production of "The Emperor's Throne Memorial Engraved Fountain Pen" is handled by "Kunimitsu," a lacquer artist group founded in 1931.
The release of this limited Maki-e fountain pen, which was also released at the time of the Emperor of Showa and Heisei, will have a limited number of 800 in commemoration of the order of the Emperor.
This Yukari fountain pen features a wax-lacquered finish on the cap and barrel, finished with polished Taka-Makie. It depicts a Rei bird called "Phoenix" which is said to appear in the world with the appearance of Holy child. A drawing of the flower of "Azusa" appears on the cap, which is the symbol of the present emperor. On the clip, "Ryobun", one of the traditional patterns of "Yusyokumon", which has been used for costumes and upholstery of public houses, is also imprinted on the fountain pen for commemorating the Emperor's death. A picture of the spreading of the water ring around one of the rhomboids expresses eternity.
The special boxes are octagonally shaped, wishing that the era of regal would develop into the end. In addition, it is named for the throne "Takamikura" used for the courtesy. In addition, on the ink cap, the design and the letter of the new era "Reiwa" and the date of revision are printed.