Namiki Yukari Seven Gods Juro-jin 100th Anniversary Fountain Pen
Returning customer?  Please contact us directly for our Chatterley Loyalty pricing, bryant@pentime.com.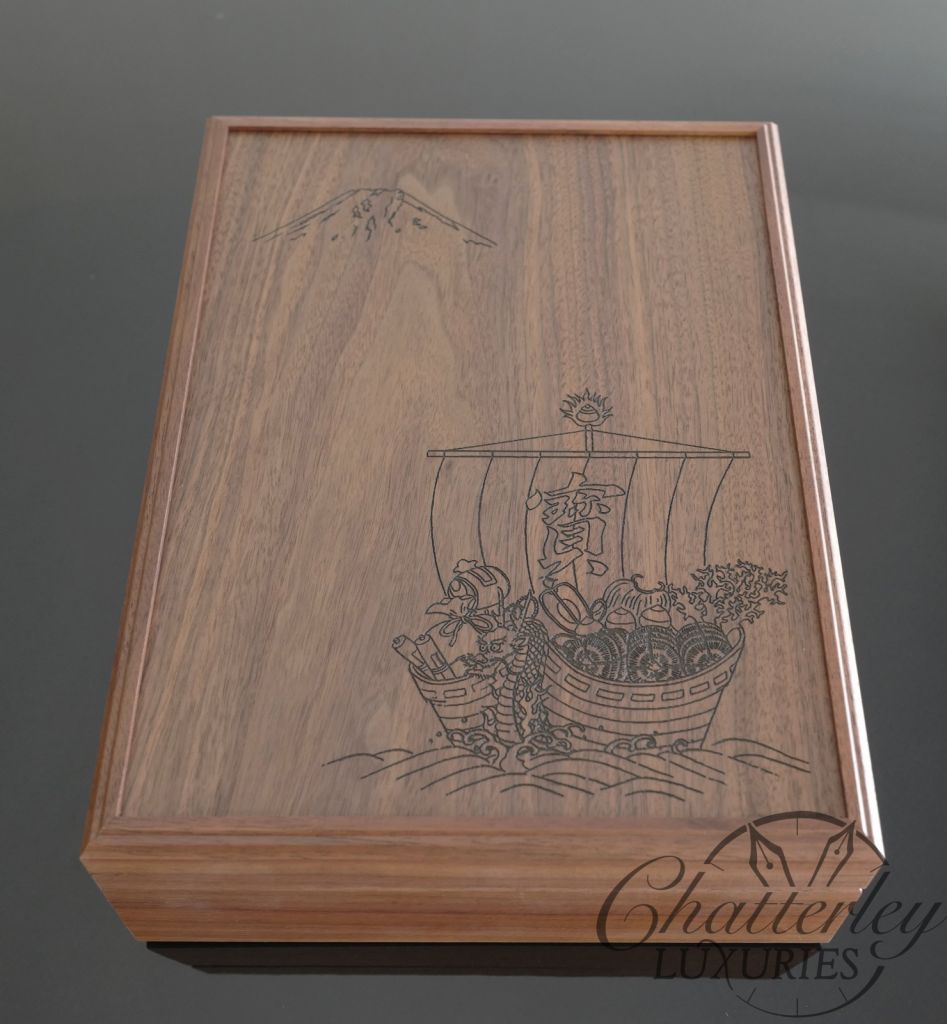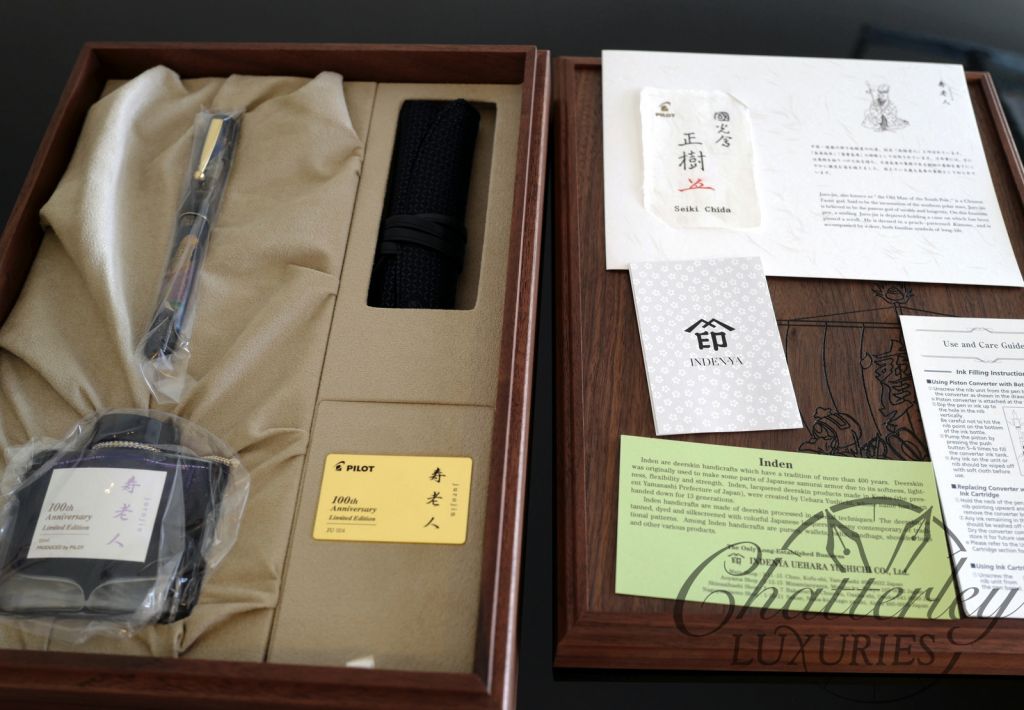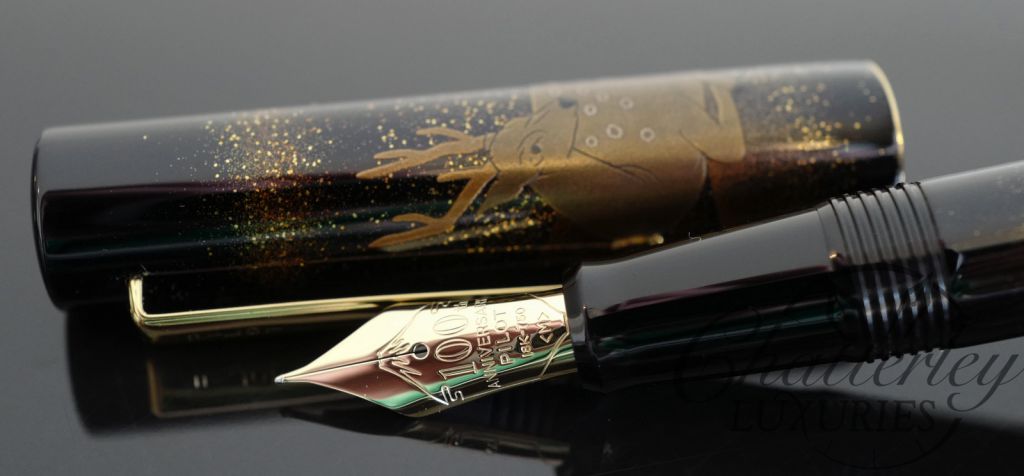 Juro-jin, also known as "the Old Man of the South Pole", is a Chinese Taoist god. Said to be the incarnation of the southern polar stars, Juro-jin is believed to be the patron god of wealth and longevity.
On this fountain pen, a smiling Juro-jin is depicted holding a cane on which has been pinned a scroll. He is dressed in a peach-patterned Kimono, and is accompanied by a deer, both familiar symbols of long life.
The purple ink echoes the color of the Juro-jin's Kimono, depicted on the fountain pen.
This Namiki Seven Gods Yukari fountain pen was produced by maki-e artisan Seika Chida for Pilot's 100th anniversary. It comes individually packaged in a wooden box with a 50ml bottle of matching limited edition purple Iroshizuku ink and a leather pen wrap. This fountain pen has a medium 18kt gold nib in size #10, is complemented by gold trim, and fills via cartridge/converter.  Only 25 limited pens have been produced of each god worldwide.