Newton for Chatterley Prospector in Ebonite Fountain Pen
Note, these now come with Titanium #8 nibs instead of Gold… Pictures show gold, but they will be Titanium. 
The Chatterley and Newton Pens Ebonite Editions. These a very limited run of Ebonite Prospector pens All of them are only one made. If its not available in the drop down or have a name below, than its already been sold.
The nibs are oversized #8  Titanium nibs with Ebonite Feeds.
Nib options are Fine, Medium and Broad.
These pens are hand turned  and sculpted by Shawn Newton in a triangular shape that is opposite from the cap and body and meeting in the middle where it's round.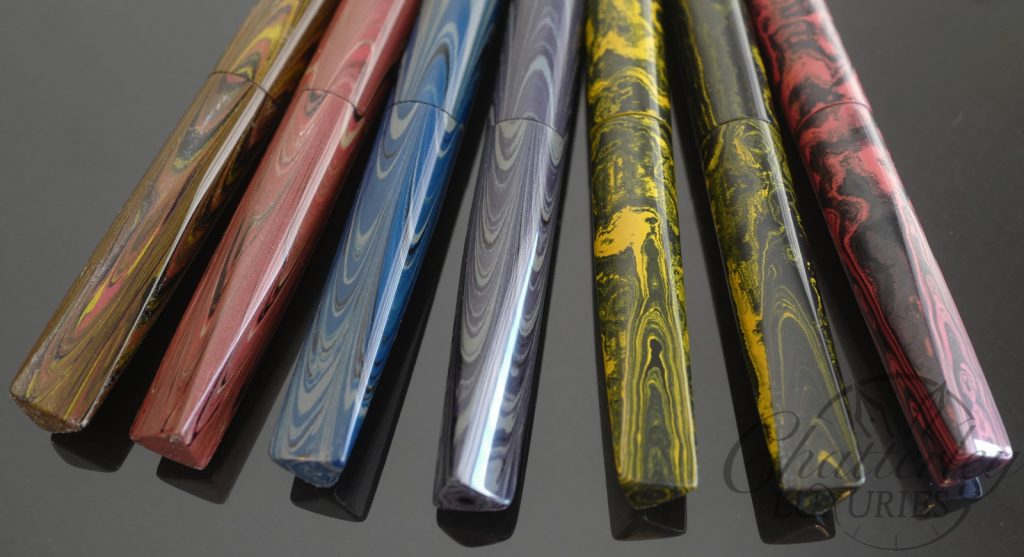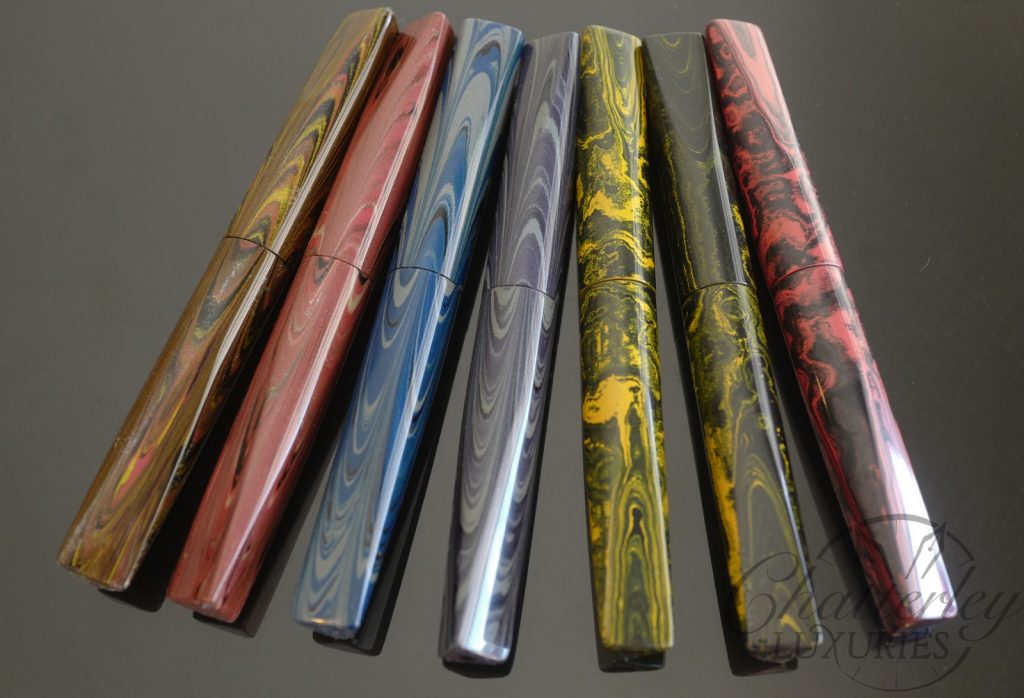 Rose Red (Sold out)
Black and Yellow I

Black and Yellow II (Sold out)

Desert (Sold out)

Rose Ripple (Sold out)
Purple Ripple (Sold out)

Each pen comes with a Newton pouch  and mug. (below is a picture of the Micarta Version, but the same packaging comes with this version)