Newton for Chatterley Prospector in Primary Manipulation "Coral" Fountain Pen
"Chatterley Founders Club" price available. On specific Chatterley Designed, Collaborations or Exclusives we will be offering a special price for anyone who has previously bought any Chatterley Collaboration/exclusives from us. Just email us at info@chatterleyluxuries.com to let us know when and what Chatterley pen you purchased from us to get the Founders Price.
The Coral…  A trifecta Collaboration between Chatterley, Newton and Brooks! Each one of the 4 Primary Manipulation colors are custom made by Jonathon Brooks of Carolina Pen Company For Chatterley Luxuries. None of these colors have been used before. Although these pens are not numbered, only 10 were and will be made.
The Coral combines Orange with clear and white resin. This is for the Orange pen lover. The white swirls set the stage for a very nice marbling effect, while the clear, is not super noticeable until you have the pen in hand. The clear resin adds quite a bit of depth to this PM.
They are available with Titanium oversized #8 nibs and Ebonite Feeds. (Please note these no longer come with the key hole style nib pictured)
The nib options are Fine, Medium or Broad.
These pens are hand turned  and sculpted by Shawn Newton in a triangular shape that is opposite from the cap and body and meeting in the middle where it's round.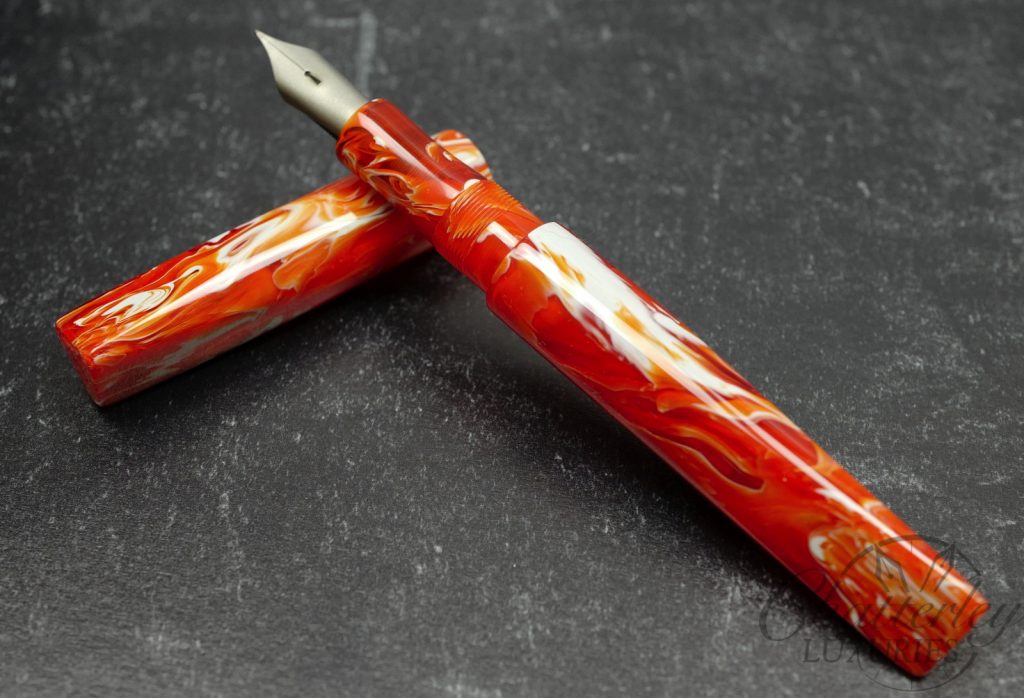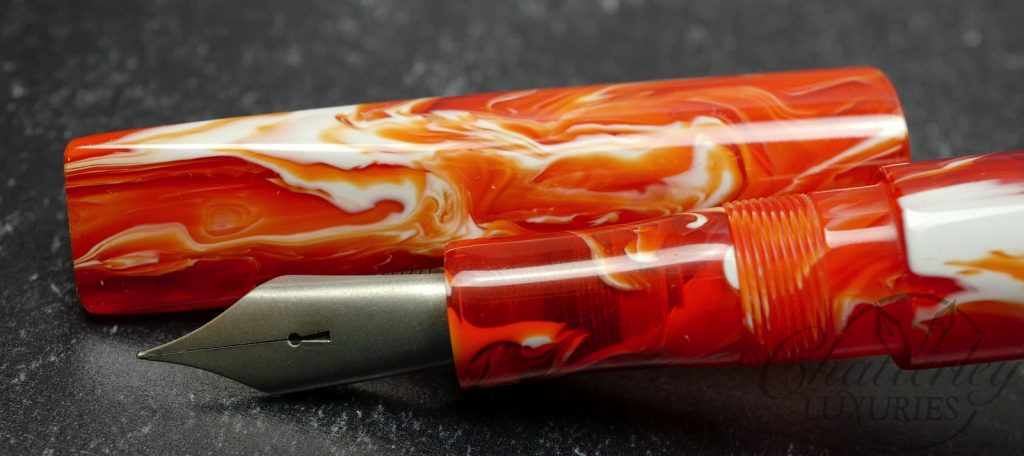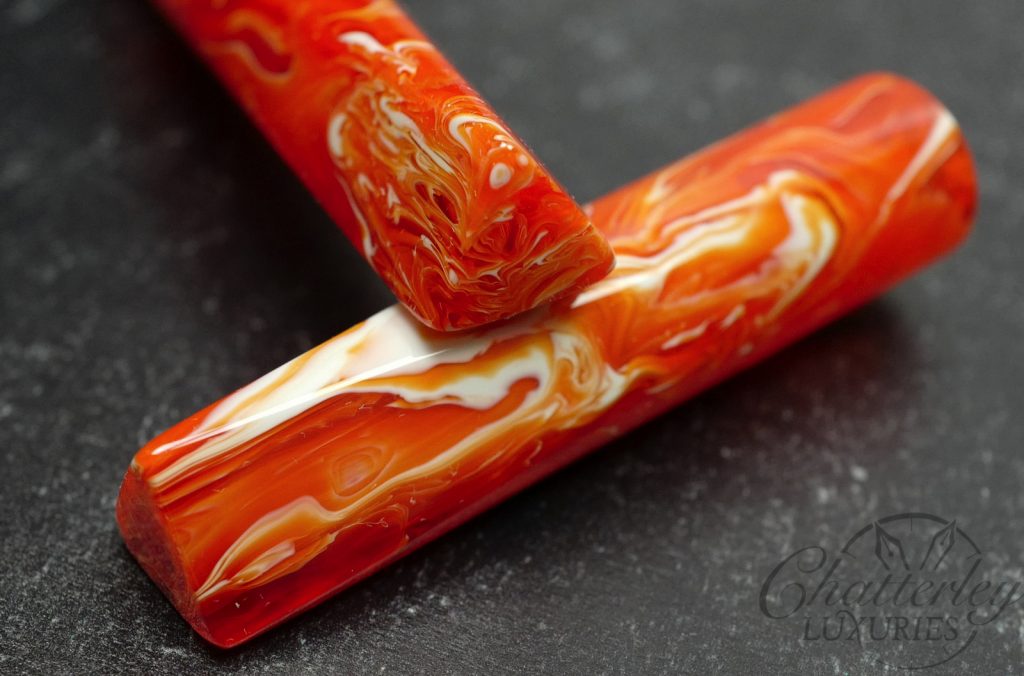 Although every pen is amazing, we also have the option for you to pick your favorite pen.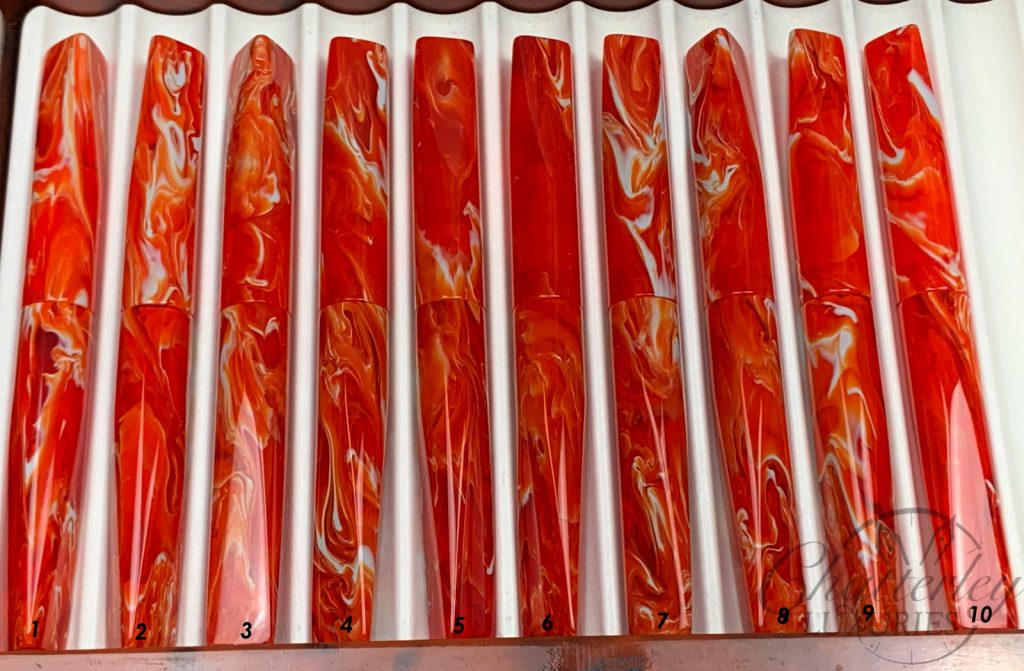 Each pen comes with a Newton pouch and mug OR Newton Pouch a small cardboard box. Just select what you prefer at check out. 🙂  (below is a picture of the Micarta Version, but the same packaging comes with this version)