Stipula for Chatterley Faceted Etruria Piston Bianca Spaghetti Resin Limited Edition Fountain Pen
Stipula and Chatterley Pens continues to make it's mark in the modern fountain pen market with this limited edition classic faceted fountain pen. The first for Stipula was the mottled green and black celluloid pen that we had made for Chatterley Pens in 2012.
This pen was made in the Etruria style that has distinguished Stipula as a high quality pen manufacturer. Once again the collaboration of the minds at Chatterley Pens and Stipula apply ingenuity and style into to a blend of old world class and new age technology.
This piece is part of Stipula's Etruria line. This is denoted by the clip, and the way the pen is shaped that Stipula has followed through with their commitment to their users, providing a very nice fine writing instrument.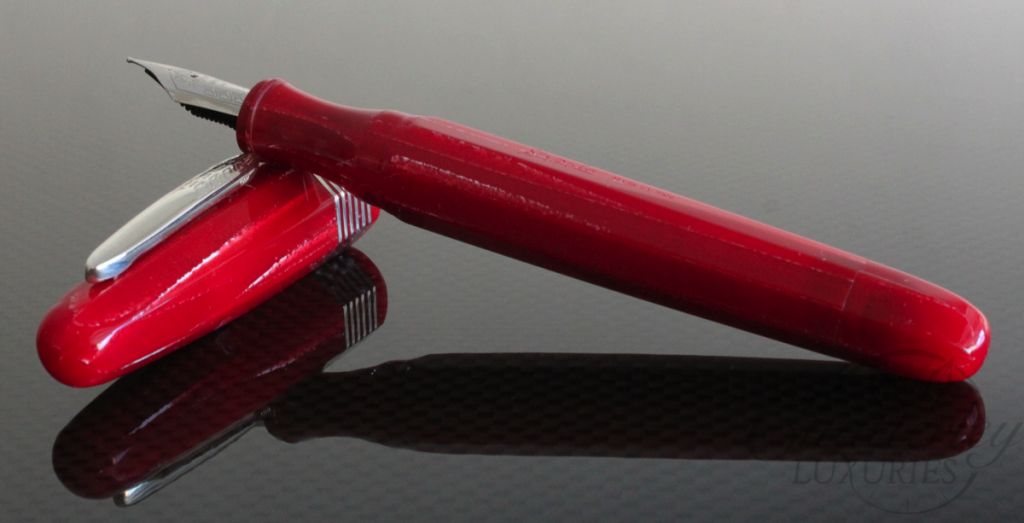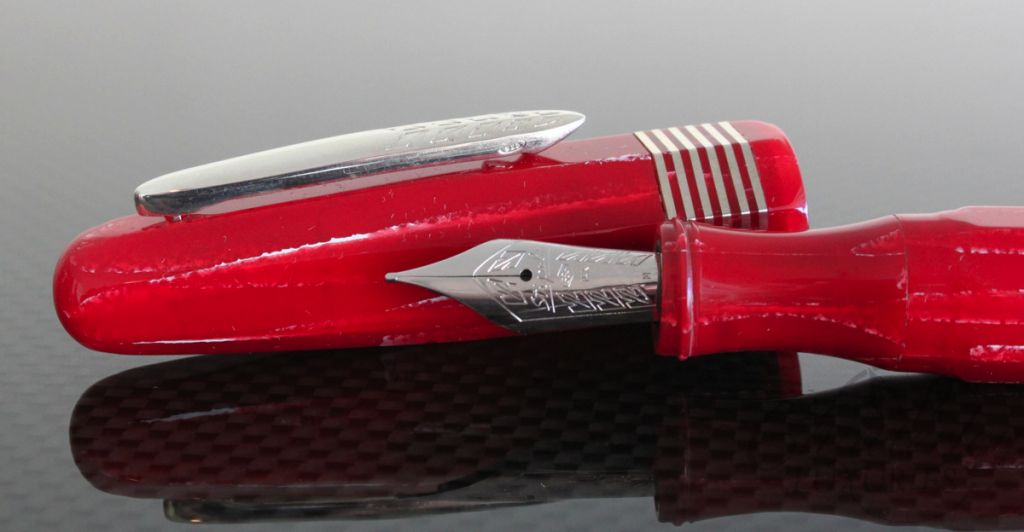 Coordinating ballpoint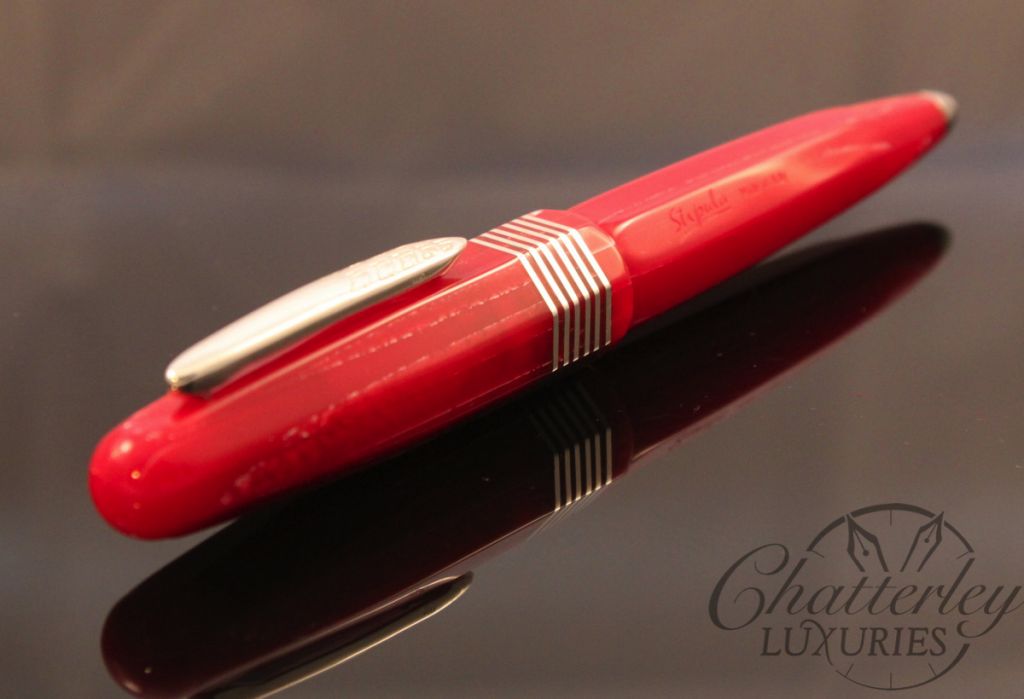 Crafted in Firenze, the faceted Etruria features 8 sides, and is made from a luxurious red resin, also called a spaghetti resin that Stipula had available. We also had 3 Ballpoint pens made with this material. This shape and style is complimented with the clip made of 925 sterling silver and the with sterling silver rings.