Oldwin Oversized Marbled Ebonite Fountain Pen
  This pen is the true oversized Beast Oldwin.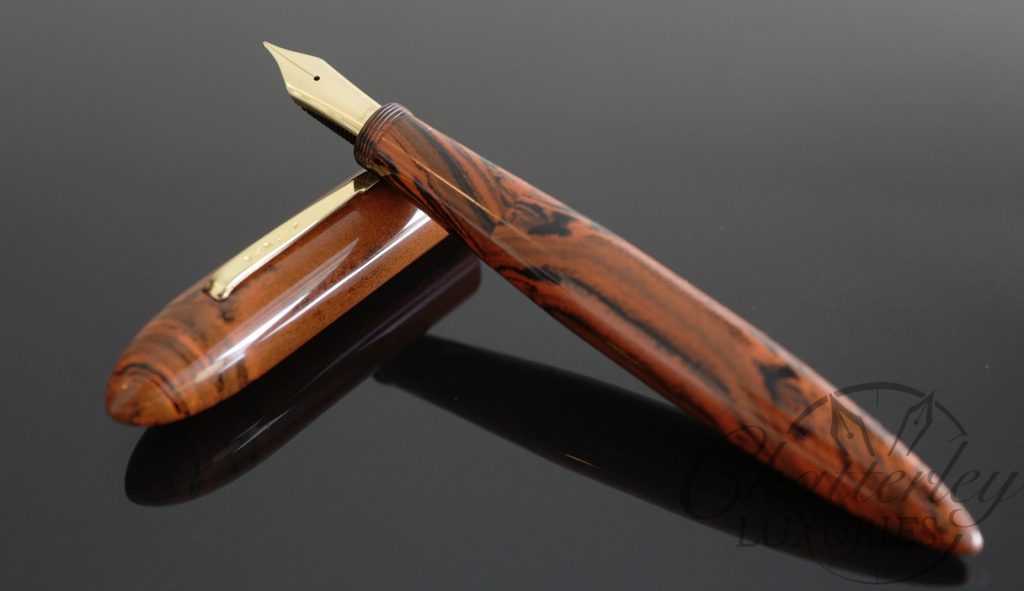 Classic French "Oldwin" fountain pen in orange and black marbled ebonite.
Sober and elegant, no ring disturbs the harmony of its line, body entirely machined and turned by hand.
Clasp in solid gold-plated bronze, made using the technique of lost wax.