Omas 360 Fountain Pen Vintage Limited Edition Transparent Blue
This pen is Lovingly used, but in perfect condition. It has a Medium nib and comes with its original box.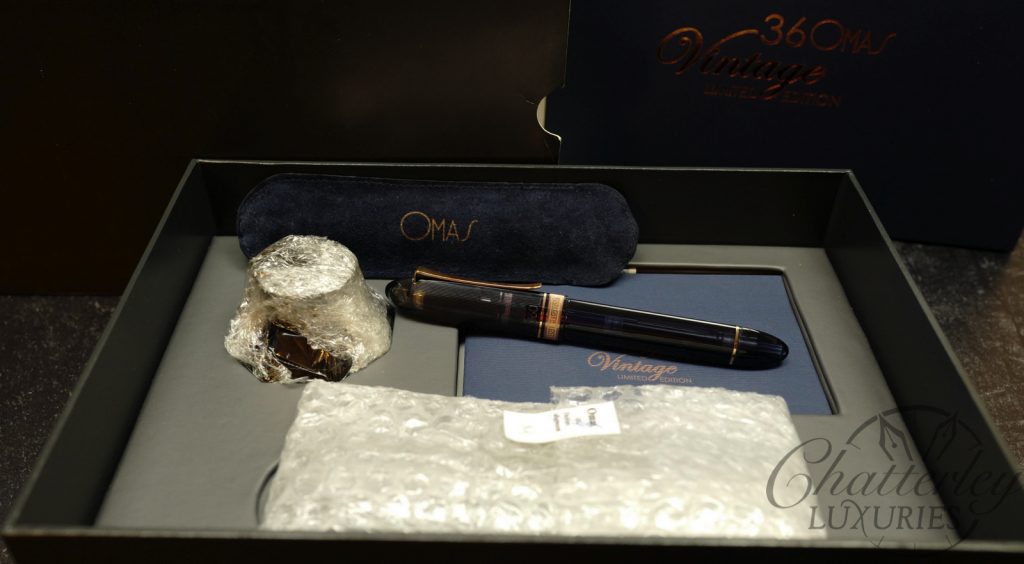 In 2011 Omas released the first of their 360 Vintage Limited Edition collection witnessing the excellence of the OMAS writing instruments.  OMAS completes the series revealed in 2011 with the 2013 Edition.
This Omas Vintage 360 features a translucent cotton resin in a deep blue, with Rose gold trims.
Fashioned after the famous triangular body, this rendition glamorizes it in a modern and fashionable way. The pen has a horizontal ribbed pattern engraved on the cap.